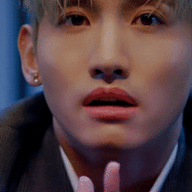 Joined

Jul 8, 2019
Posts

729
Reaction score

553
Points

7,120
Location
Plus Coins
2020 already has some heavy hitters when it come to sales; IZ*ONE, BTS, and NCT with their highest first week sales (and it's not even over yet) so I wanted to do a song vs song of the top 10 best selling albums on Gaon chart for 2019.
10 vs 9
Feel Special (Twice) vs Super Clap (Suju)
8 vs 7
Home (SVT) vs What are you up to? (Daniel)
6 vs 5
UN Village (Baekhyun) vs Heartbeat (BTS OST)
4 vs 3
Flash (X1) vs Obsession (EXO)
2 vs 1
Fear (SVT) vs Boy with Love (BTS)
Which ones do you like more? Do you not like either of some of the pairings?
Also, congrats to SVT and BTS for being the only repeated artists, and Twice for representing GGs
❤
feel special is my fave
i actually havent heard most of these to say anything else ojfodnb
Joined

Jul 26, 2019
Posts

1,496
Reaction score

1,547
Points

9,820
Location
Plus Coins
I like 2.5 songs. Still on the fence about Flash. SVT pulled through as usual.
oooh i like most of the songs here. 2019 has lots of good bops
Feel Special
Home and What are you up to
None
Obsession
Fear and Boy With Luv
Not to say that Im in love with you
Social Media
Sixth Place HoE
VIP+
Early Supporters
Joined

Jun 15, 2019
Posts

7,304
Reaction score

63,470
Points

70,320
Location
Plus Coins
Feel Special
UN Village
Obsession
Boy With Love

​