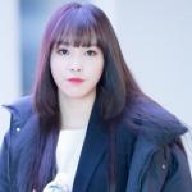 speedthief
Early Supporters
Joined

Jun 16, 2019
Posts

3,425
Reaction score

3,343
Points

29,820
Plus Coins
FNC Entertainment has released a statement regarding former AOA member Mina and her claims about the group and agency. Warning: discussion of suicide and self-harm. In July, Mina shared a series of posts in which she wrote that she had been bullied by her former member Jimin for several years...
www.soompi.com
FNC Entertainment has released a statement regarding former AOA member Mina and her claims about the group and agency.
(TW text so I won't put here)
Later, on the same day, FNC Entertainment released an official statement. Below is the agency's full statement.
This is FNC Entertainment.

We are sincerely apologetic about causing concern with the many unfortunate matters related to AOA, and we apologize for causing great worry and inconvenience. Above all, we hope that Kwon Mina, who is going through a difficult time, will quickly recover her health, and we extend a deep apology.

We apologize for the delay of the agency's statement. We also deeply apologize for failing to have carefully taken care of the relationship between the members. We have contemplated and hesitated several times about clearly delivering the agency's stance on this matter. The members have also been spending the days with frustration over the criticism and misunderstandings about them. We have also been well aware of the fact that there is a lot of criticism regarding the agency and the members.

Though we repeatedly contemplated revealing our stance, we decided that the recovery of Kwon Mina's health is the current priority.

We concluded that explaining and refuting the things that are being said and publicly deciding on what is right and wrong in this situation will only produce more sensational issues and will not contribute to resolving the situation. We have also discouraged the AOA members from making individual statements even though they had wished to. We came to the conclusion that showing each of their statements in front of the public and having fights occur over those statements were not the right ways of resolving the situation.

Recently, when Kwon Mina asked the agency's employees about Shin Jimin's future plans for activities, we did not respond because Shin Jimin had personally already spoken with the agency to say that she had no intention to be active in the entertainment industry and wanted to live on as a non-celebrity, and we did not wish for it to be needlessly mentioned another time.

Regarding the matters mentioned in Kwon Mina's social media posts, such as payment, we have been strictly abiding by industry standards, and if there is any potential problem, we will take all legal responsibility.

Once again, with a sincere heart, we wish for Kwon Mina to quickly recover her health, and we will work hard for a smooth resolution. We ask the public to support and cheer on Kwon Mina so she can return in good health.
If you would like to talk to someone, please don't hesitate to seek help and reach out. Click here for a list of international hotlines that you can call, and if you can't find your country listed, please call your local emergency number.
엄지는 내 장미
Early Supporters
Joined

Jun 15, 2019
Posts

7,791
Reaction score

7,526
Points

42,120
Plus Coins
Agency sounds insincere. They should be ashamed.
stars over me
Graphics Lead
Awards
Joined

Jun 16, 2019
Posts

1,527
Reaction score

1,888
Points

12,670
Plus Coins
At least they've finally said something. I don't think we'll get a satisfying public response about this so I can only hope they privately apologised to Mina. All that matters to me is that Mina is stable right now.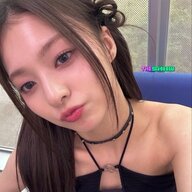 Girl Groups Supporter
Early Supporters
Joined

Jun 16, 2019
Posts

3,542
Reaction score

2,992
Points

12,720
Plus Coins
They probably wanted to say more but they rather calm the situation and not worsen it.
"Kind but not soft"
Early Supporters
Joined

Jun 16, 2019
Posts

2,595
Reaction score

2,660
Points

15,570
Plus Coins
I don't see anything wrong with their statement. It's obviously been gone over with a fine tooth comb by both lawyers (to prevent putting the company is a disadvantageous position legally) and PR staff (to make sure that the language is palatable and non-incendiary), but the gist of their statement is correct - going into a public confrontation regarding the allegations is both counterproductive and dangerous. The immediate course of action should be for Mina to get counseling and psychiatric support - there is no benefit to either party to carry a conversation in her current state.

Tbh, if there are any legal issues outstanding with regards to disbursement between FNC and Mina, those should be resolved in the court of law, and not via SNS.
Joined

Aug 17, 2019
Posts

186
Reaction score

91
Points

1,870
Plus Coins
I dont know it feels like they just want it to be over with, and not sorry at all forward mina. No explanation whatsoever, but I do agree with no point at fighting it over sns. And they sure reacted fast this time since their money maker is at risk!
God just hope mina gets help to breaks free from this nightmare