Fire Lily
Ninth Place HoE
VIP+
User of the Month
Posts

2,885
Reaction score

10,556
Points

40,820
Location
Plus Coins
Super M: Can they really become the "Avengers of K-pop"?
Written by: RenjunSlays - edited by: Galaxy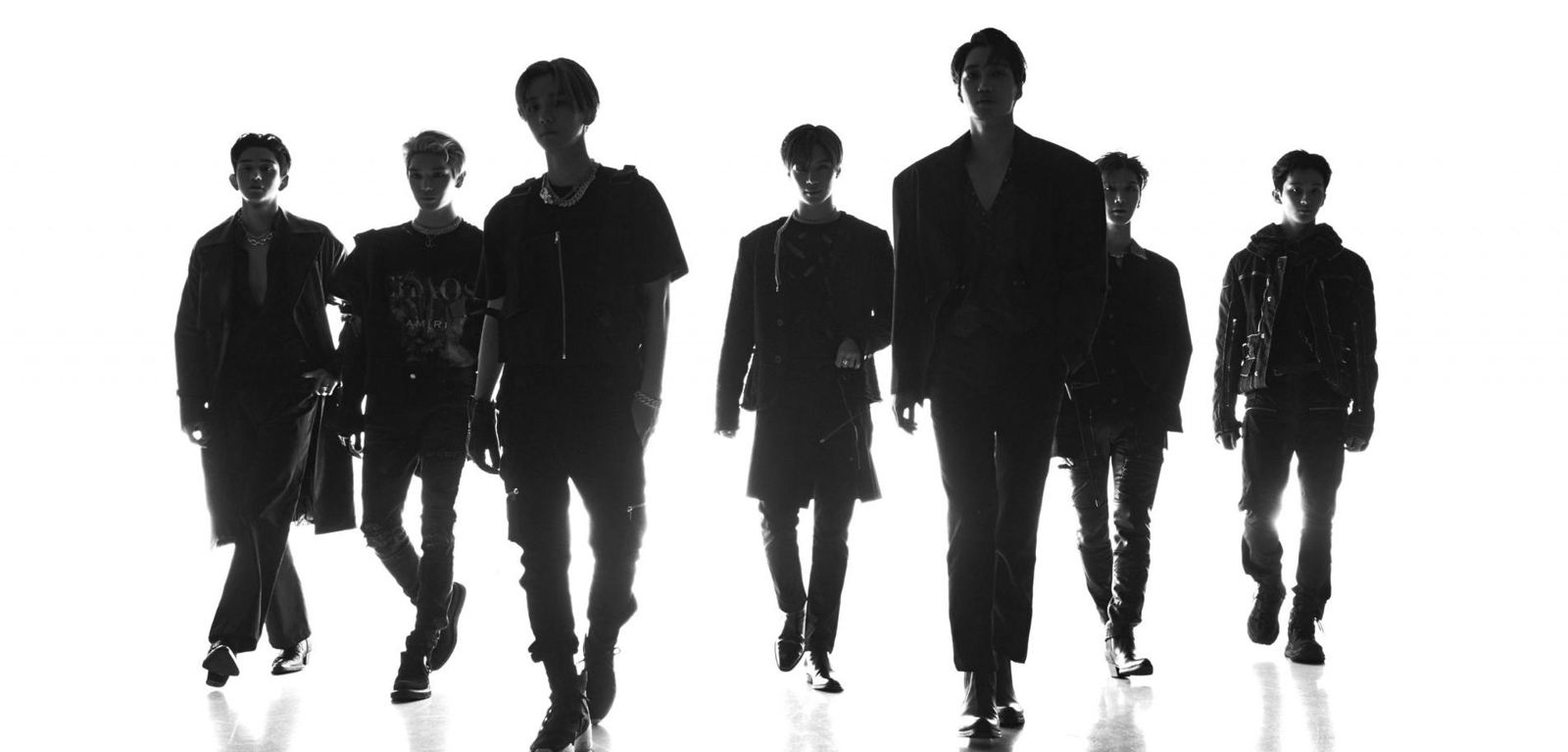 This won't come as a shock to anyone: K-pop's popularity all over the world has been increasing for years. Korean groups have been breaking multiple records on different platforms, selling crazy quantities of albums and filling concert halls and stadiums on different continents. Idols regularly trend on social networks and go viral for the tiniest things they do.


Recently, the interest for K-pop has been bigger and bigger in the United States, which is arguably one of the most interesting markets for the music industry. BTS, Korea's most popular group, has taken over the global music scene in just a few years - their latest album "Map of the Soul: Persona" selling over 3.5 million copies. Their worldwide tour, which stretched from London to Saudi Arabia, was in high demand. The group filled European stadiums at a record speed: it only took them five and a half hours to sell all tickets for their concert at the Stade de France in Paris, and only 90 minutes for the Wembley Arena in London. The situation repeated itself in the US, where tickets for their initial three concerts in the country sold out in approximately two and a half hours. The tour is currently still underway, but it has already earned the boy group over 150 million dollars - making it the 14th highest grossing tour in 2019.


The K-pop wave is well and truly sweeping over the West: BlackPink performed at Coachella last summer, Monsta X didn't only tour but also appeared on various broadcasts in Europe and America (including the "Ellen DeGeneres Show"), and other groups, from Red Velvet to Twice, held concerts in the USA one after the other.


After taking a look at these achievements, it only seemed logical that someone, somewhere, was going to think of a way to take it to the next level.


That someone turned out to be Capital Musical Group, an American conglomerate that has multiple subsidiary companies such as Capital Records, Motown Records, Capital Christian Music Group and Caroline. CMG approached Korea's largest entertainment company, SM Entertainment, and asked them to form a super group that could capitalize on the K-pop phenomenon.
SM
agreed to the partnership and began picking their 'Masters and Matrix' idols, forming what they called "The Avengers of K-pop", Super M.
In the end, 7 males were chosen for the project, across four groups managed by the company. SHINee's Taemin is the member with the most seniority - the idol debuted in his original group in 2008 (he was only fourteen years old) and began his solo career in 2014 with his first mini album "Ace". Through the past eleven years, his fame and relevance as an artist have skyrocketed. Supported by a dedicated fandom, SHINee is arguably one of the biggest acts in K-pop. Taemin has then successfully branched off into individual work, as his solo albums and tours have all been acclaimed by the general public as well as professionals of the industry.
Next on the list of Super M's members are two members of another successful group, EXO. Baekhyun, the oldest of the "New Avengers", brings with him impressive singing abilities (he is one of the three main vocalists in his original group) and a powerful fandom. Earlier in the year, he released his first solo album "City lights", which broke sales records for a male solo album in Korea, selling more than 800,000 copies worldwide. Kai, Baekhyun's bandmate in now two different groups, is famous for being
EXO
's main dancer. His huge talent and recognizable style made him gain a large fandom and additional exposure in various
SM
's side projects along with Taemin, such as the promotional group Younique and dance group SM The Performance. With EXO, Kai has sold over 3 million albums over the past seven years, and he is no doubt one the group's stan attractors - from his dancing to his dating news, his every move is scrutinized by the media.
The final four members of Super M are all from the same group, NCT, but have lately performed in two separate units. Taeyong and Mark are members of NCT 127, which is based in Korea, whilst Ten and Lucas belong to WayV, the unit targeting the Chinese market. However, the four boys aren't strangers to each other, as they all have participated in a third unit, NCT U. With NCT 127, Taeyong and Mark have been on a tour across America and Europe, increasingly gaining fans in both continents; as for Ten and Lucas, they debuted in China earlier this year, also expanding their popularity outside of Korea. The four of them are some of the most popular members in NCT and have a dedicated and growing fanbase; Mark also brings with him his knowledge of the English language, as he was born and raised in Canada - which is obviously the most valuable skill for a group that intends to debut in the United States.
With what SM believed to be the cream of their crop all chosen, they got to work with a stream of promotion. Lee Soo Man (the founder of the company) and Capitol's CEO Steve Barnett first unveiled their project at the 2019 Capitol Congress event in August. They introduced Super M as being "The Future of K-pop", and the group's nickname, "The Avengers", was immediately displayed in big, bold letters on screen, directly setting the tone. From posters dropping everyday to music video teasers looking like movie trailers, the audience quickly understood that SM would be going all out to promote their new group. After such emphasis on their "Avengers" status, Super M's partnership with Marvel,
announced on September 25
, was inevitable. This is not the first time the two companies get to collaborate, but Lee Soo Man's pride of working on "making history" even before the group's debut seems more than obvious.
However, despite SM's best efforts, the group faced an immediate backlash on the Internet. K-pop fans from all over the world gathered on forums and various social networks, making "#SuperGroupDisbandParty" trend worldwide on Twitter only a few hours after the group's reveal. Perhaps the idea sounded great on paper, but bringing members of 4 groups together at different stages of their careers posed a variety of issues for fans.


When the announcement of Super M's debut was made, NCT was only just beginning to gain momentum. Taking four of some of their most popular members from two different units seemed like a bold move that would impact their bandmates- both WayV and NCT 127's group activities are now on hold until further notice. While Taemin has an established solo career and no definite schedule with SHINee in the near future (his group members are currently enlisted in the army), the consequences can be bigger for Baekhyun and Kai, who are starting the second half of their careers. The former debuted as a solo act only a few months ago, and his bandmate has yet to branch out and make a name on his own. Instead of helping the two of them cement their popularity and release individual music before they have to enter the military, SM Entertainment has put their individual projects on pause for this "experiment."
The company was quick to try and placate fans. Chris Lee, an executive at SM Entertainment, talked to
Forbes
only a few minutes after the announcement of Super M's debut and made sure to address the issue: "We're maintaining their groups, their solo careers, and on top of this we have this 'Avengers' group to pull them together". In an industry driven by the fandom culture, anyone could have seen criticism coming - and SM undoubtedly needed to reassure the audience as fast as possible. With this argument in mind, Lee stated that the plan was actually to create a bond between the fans of their different K-pop groups: "It's a new sort of team but they will be in their own teams still, of course. We're trying to unite the fandoms. Fans, please don't worry about it. We'll make you all happy".


This seems to be a bold statement to make when very little information was given on this group. What is their long term goal? Are the members fixed or can they be swapped out and replaced depending on the needs? How often will this group release music? Is this a real group that can work in harmony or just an A team made of idols thrown together with no thought given to the actual music? At their press conference held on October 2nd, it was revealed that not all the members participated in the recording of every song, and that the group is split into mini units for the album.
A North American tour was also announced
- it will start in November, with a two-month hiatus for December and January, before the members get to perform again in February. Again, does it mean that EXO and NCT's schedules will be impacted, despite the promise of an incoming album for the former group? Will Taemin be given enough time to focus on his solo projects in both Korea and Japan?


With half of the members in their mid 20's and Baekhyun close to enlistment, Super M can't possibly expect longevity, at least in its current state. With an album that was possibly hastily put together and a tour announcement that will only feature a handful of group songs, Super M just seems like a quick cash grab with no further planning. The group will release its first album in a few hours - it will soon be time to see if all the worries fans expressed were justified or not.
​
Last edited by a moderator: