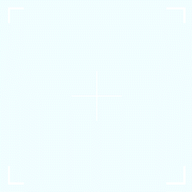 ザ・コインロッカーズ - 仮病 / The Coinlockers - Kebyou (Fake Sick)​
Lyrics:
秋元康 (Akimoto Yasushi)
Composition:
YU-JIN
Arrangement:
YU-JIN
Requested by
@Polaris_Tae
Translated by
Lurkette @ hallyuplus.net
Original Lyrics/

Romanization
つまらない ああ 朝礼 はあ
それでも ああ 並ばなきゃいけない
学校はそういうものと みんな諦めてるのに
君だけ ああ 列から離れて
逃げるのか
Tsumaranai aa chourei haa
Soredemo aa narabanakya ikenai
Gakkou wa sou iu mono to minna akirameteru no ni
Kimi dake aa retsu kara hanarete
Nigeru no ka
貧血のフリしながら保健室へ
協調性って言葉は君の辞書にはないよね
全員が敵になってもたぶんきっと変わらないだろう
他人(ひと)の気持ち 理解するなんてありえない
Hinketsu no furi shinagara hokenshitsu e
Kyouchousei tte kotoba wa kimi no jisho ni wa nai yo ne
Zen'in ga teki ni nattemo tabun kitto kawaranai darou
Hito no kimochi rikai suru nante arienai
できるなら
大人になってもずっと仮病使って生きてくつもり
本当のことなんか言ったところで面倒になるだけ
自分を欺くくらいならまわりの人を騙せばいい
そうして誰かを傷つけるわけでもないし
Dekiru nara
Otona ni nattemo zutto kebyou tsukatte ikiteku tsumori
Hontou no koto nanka itta tokoro de mendou ni naru dake
Jibun o azamuku kurai nara mawari no hito o damaseba ii
Soushite dareka o kizu tsukeru wake demo nai shi
いつの日か狼少年みたいになってしまったとしても
やりたくないことはやりたくない
Itsu no hi ka ookami shounen mitai ni natte shimatta toshitemo
Yaritakunai koto wa yaritakunai
教室の ああ 窓辺から はあ
シャボン玉 ああ 空に飛ばしてる
一人きり
Kyoushitsu no aa madobe kara haa
Shabondama aa sora ni tobashiteru
Hitorikiri
自由はいつも孤独と引き換えだと
君を見てて羨ましくなんてなれない
いい加減にもっとやってりゃ そんな意地なんか張らず済むのに…
誰かが自分の代わりに傷ついてくれればいい
Jiyuu wa itsumo kodoku to hikikae da to
Kimi o mitete urayamashiku nante narenai
Iikagen ni motto yatte rya sonna iji nanka harazu sumu no ni...
Dareka ga jibun no kawari ni kizu tsuite kurereba ii
人生で
苦しくなったら そこで 無理をしないで仮病を使え!
心が本当の病気になってしまうその前に…
Jinsei de
Kurushiku nattara sokode muri o shinaide kebyou o tsukae!
Kokoro ga hontou no byouki ni natte shimau sono mae ni...
真実を見破られてもそう君は君らしく見える
偽りたくないのは他のことだ
Shinjitsu o miyaburaretemo sou kimi wa kimirashiku mieru
Itsuwaritakunai no wa hoka no koto da
知らず知らず君のことを 僕は好きになってたんだ
自分勝手のように誤解されても
そんな強くないのに 自分 貫いているよ
Shirazu shirazu kimi no koto o boku wa kimi ni nattetan da
Jibun katte no you ni gokai saretemo
Sonna tsuyoku nai no ni jibun tsuranuite iru yo
できるなら
大人になってもずっと仮病使って生きていきたい
本当のことなんか言ったところで…
wow
Dekiru nara
Otona ni nattemo zutto kebyou tsukatte ikite ikitai
Hontou no koto nanka itta tokoro de...
wow
青春は
甘くてほろ苦くて やがて切ない記憶に変わってくもの
今でも君なら 仮病使ってるかもしれない
Seishun wa
Amakute horo nigakute yagate setsunai kioku kawatteku mono
Ima demo kimi nara kebyou tsukatteru kamoshirenai
みんなから狼少年だって後ろ指差されても
すべてが嘘じゃないって自分がわかっていればいい
そう君から僕は学んだんだ
Minna kara ookami shounen datte ushiro yubisasaretemo
Subete ga uso ja nai tte jibun ga wakatte ireba ii
Sou kimi kara boku wa manandan da
English Translation
I'm bored, ah, the morning assembly, hah
And yet, ah, I have to line up
Even though everyone has resigned themselves to school just being that sort of thing
Only you, ah, break away from the line
Are you running away?
To the infirmary while pretending to have anemia
Cooperativeness isn't a word in your dictionary
Even if we all become rivals, it's unlikely to change
The feelings of others, they're impossible to understand
As much as I can
Even when I grow up, I plan on faking sick my whole life
Saying something real will only make things difficult
If I can fool myself then it's fine to trick the people around me
And it's not like I'm hurting anyone
Even if someday I end up like the boy who cried wolf
I don't want to do what I don't want to do
The classroom, ah, by the window, hah
A soap bubble, ah, floats in the sky
All by itself
Freedom always converts into solitude
I can't become jealous looking at you
You do more things lazily, even though if you wouldn't be that stubborn, you'd be finished...
It'd be better if you hurt someone else instead of yourself
Life
When it gets hard, that's when you fake sick!
Before your heart actually becomes sick...
Even if the truth is found out, you'll see it in your own way
I don't want to lie about other things
Unconsciously, I started to get a crush on you
Even if you're misunderstood as being selfish
Even if you're not that strong, you're sticking with you
As much as I can
Even when I grow up, I want to fake sick my whole life
Saying something real...
wow
Youth
It's sweet and slightly bitter, it's something that before long will change into painful memories
Even now, you might be faking sick
Even if you're the boy who cried wolf and everyone talks about you behind your back
It'd be fine if you yourself know it's not all a lie
That's what I learned from you
🚀🚩
Social Media Lead
VIP+
Joined

Jun 17, 2019
Posts

4,965
Reaction score

12,684
Points

59,920
Location
Plus Coins
Elite Points (Sept. + Oct.)
wowow tysm
This song is probably one of my recent faves and all I could really understand was the song title and a few lines.
Mayhaps I need to brush up on my Japanese again skdjsks