Stationary cam version of the performances
Joined

Jun 26, 2019
Posts

13,615
Reaction score

24,104
Points

63,820
Plus Coins
can't believe the finale is already next week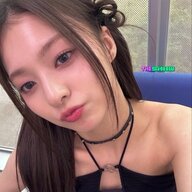 Joined

Jun 16, 2019
Posts

5,285
Reaction score

4,181
Points

20,720
Location
Plus Coins
It's ending soon

But the final will be emotionally powerful P48 flashbacks
Individual cams
Shoot team
Choi Yujin
,
Guinn Myah
,
Huening Bahiyyih
,
Chen Hsinwei (Xinwei)
,
Nagai Manami
,
Kishida Ririka
and
Ikema Ruan
.
Utopia team
Kang Yeseo
,
Kim Bora
,
Huang Xingqiao
,
Kim Chaehyun
and
Kawaguchi Yurina
.
U+ME+LOVE team
Kim Suyeon
,
Zhou Xinyu
,
Seo Youngeun
,
Sakamoto Mashiro
,
May
,
Nonaka Shana
and
Kamimoto Kotone
.
Snake team
Kim Dayeon
,
Shen Xiaoting
,
Su Ruiqi
,
Wenzhe
,
Cai Bing
,
Fu Yaning
and
Ezaki Hikaru
.
Creation mission bts pics
Team Shoot
Team Utopia
Team U+ME=LOVE
Team Snake
Girls receiving their 99.9% support makeup kit
Episode 10 down
I'm sure the girls and the young fans enjoyed that fan meeting a lot. Some nice performances that were better to watch on the fancams. Bora getting to sing which she couldn't in the combination mission. Dayeon and Youngeun doing a very solid Kick It cover. A very brief moment of Yujin performing Helicopter with Yaning once again showing the fan created drama is just idiotic. I did feel about about the fathers having to sleep in the back seat though lol.

I thought they tried to push a leadership narrative with Yujin that didn't really happen. Even after they said their peace about being more strict it did not look at all like she was any more strict. Unless they completely cut out in the editing room it looked like she was still the kind leader and everything ended up fine. I get it sometimes you need to push people specially if you think they are slacking off, but it's also worth mentioning not everyone responds the same way to certain stimuli and positive reinforcement can be much more effective for some people. Also I don't think the issue with Shoot team is lack of effort that needs to be whipped into shape and more the short amount of time to prepare for the interim check and their own limitations skills wise. They keep trying to force people into this clichéd view of how leaders or contestants should be instead of looking at them as unique individuals that have their own circumstances and need different approaches to give their best performance. In the end the performance went well and none of the trainers advice seemed relevant to me.

Myah did pretty well. She fits energetic bright songs perfectly. The trainers love her and she got a bit of a bump after Pretty U stage but not as big as I was expecting. Doesn't seem like she has the push to survive this elimination and my dark horse pick is not making it. Yujin finally got to perform a cute song again. It's a shame these days it's suicide to do this concept in K-pop. She did pretty well too. Didn't make big mistakes as the main vocal, although still not her best position. She had great expressions almost the entire time, just a few awkward looks during her parts. Bahiyyih did well except for her expressions. She had quite a few expressionless parts and a bit awkward smile. The show definitely seems to be ignoring her be it purposefully or not. She gets very little screen time, which makes me wonder why they accepted her for the show in the first place. They should have seen it coming that she would receive support from her brother's fans and if they didn't want that should have just not put her on the show instead. Xinwei is probably the most limited performer in this group but she still managed to do fine. Not a polished dancer but she didn't make any big mistakes or stand out poorly during the performance. Ruan is another kid that does energetic youthful concepts very well. Also not a polished dancer but not bad either. Ririka and Manami also had pretty good performances. Don't think anyone stood out but it was a perfectly enjoyable stage and all the girls matched the concept very well.

It felt like they were picking on the Chinese contestants again this episode. The difference in treatment when Xingqiao makes mistakes and when Chaehyun does is very weird. Having said that Xingqiao was off-beat a lot during the performance and didn't dance very well. She isn't a great dancer to begin with but she at least didn't make any big choreography mistakes that I noticed. Just some very shaky and stiff moves. Her case might another one of those best suited for just a regular solo singer career. She already has released a song and this is her first girl group audition show. It might have been a case her label made her join but she doesn't have much interest in being in a girl group. Chaehyun didn't perform poorly but she did hold back her singing probably to not make a mistake. I can't blame the girl for playing it safe, but is a bit of a shame. The trainers asking her why she was scared was bizarre though. You know why, she messed up in the interim check and you put pressure on her. Outside of that Bora, Yurina and Yeseo all did very well. It's hard to judge vocals because it didn't feel like they were singing live. Overall it was a nice performance, but far from perfect. The girls all fit the concept but Xingqiao was not up to par with the rest and Chaehyun was not in her best condition.

U+Me team had a fairly uneventful time practicing. Outside of them worrying about Suyeon they didn't really show anything. Don't know if it's luck, good leadership or just the editing but it seems like the teams Mashiro leads always have a pretty calm ride until performance and they always win. I thought the girls put out a very solid performance. Was probably the best performance May has shown. Minor nitpicks would be Xinyu dancing was a bit stiff an awkward a few moves. She had other times she nailed the choreo but a few that didn't look too smooth. Also Shana lacked a bit of energy in some moves and messed up a couple too. The girls went for a chic expression at times and I felt Youngeun were too subtle once or twice. No big mistakes though.

Team Snake gave Mnet the drama they wanted. I can't help but feel they could have used Youngeun. Don't think it was a smart move by them to let her go. Youngeun over Wenzhe and maybe this team wins the mission. Suyeon is a better performer than Cai Bing also, but I think they could have gotten by just with Youngeun's vocals. She could have taken main vocal and everyone would be in a more suitable spot for them. Dance wise they did a good job, even the weakest dancers in Cai Bing and Wenzhe had their best performances, even if still not perfect. But vocally, there is the obvious big mistake by Yaning, Wenzhe didn't fit her part at all imo, and I think that even though Xiaoting didn't mess up her part she is not an impressive vocalist. Hikaru and Dayeon did well overall but I was not as impressed as the trainers. They were the best imo on this team but neither killed the stage as their reactions would indicate. Xiaoting also had her best dance performance but still a couple awkward moves. Ruiqi did well too. Overall it was an ok performance. The trainers biases were very evident though imo.

In the end I agree with the final winner. U+Me had the cleanest overall performance. After them I would say Shoot and then Utopia tied with Snake. None of the performances were perfect and I still think the best performance on the show is still The Eve.

Curious to see the details on the mission that had them perform O.O.O and the costume performances after. It's more nice content for fans but I wonder if it's just that or if it will have any bearing elimination or group picking for the final mission.

In the end I feel about this show the same I felt in PD48. They really should just go back to only Korean contestants. They clearly don't give a fair shot to the foreign girls and in this season specially the C-group girls. Considering that it doesn't look like political tension between China and the other East Asian countries is going to subside any time soon they really should just go back to only Korean trainees and at most foreign trainees already in a Korean company. It's just really sad and unfair how they treat the C and J group girls compared to the K group. I get the business side of the decision, but that is why I wouldn't be angry if they did Korean company trainees only like p101. Just drop the pretense and make the better business decision. K-pop has advanced a lot in the last 3 years you don't need a Japanese member to be successful in Japan anymore and China is only exacerbating their conflict with the US/Korea/Japan.

Anyhow my feelings about who is going to be eliminated didn't change at all because these performances all aired 1 day before the voting ended so none of this is affecting this elimination. Maybe the final but not this one at all.

I saw that Haeyoon got cast in a musical and that makes me very curious on what FNC is planning with Cherry Bullet. If this ends up being the elimination of May and Bora it's very strange that they are letting her do this because it's very time consuming and would definitely interfere in a possible comeback. Are they just giving up on the group? Some companies are very puzzling.

Also curious on what happens to Suyeon. Mystic announced their new girl group and I don't think they plan to add Suyeon to it, so do they just keep her in the dungeon or just release her? I have a feeling they already decided she was not part of it and that is why she auditioned for GP999, but now that she got a bit of a following and might be eliminated she is in a bit of a limbo with her company.

Final is almost here, time really does fly.


Looks like they are recruiting fans to be part of a live broadcast to the in a background live fan streaming wall.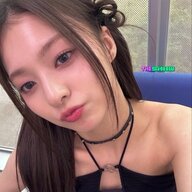 Joined

Jun 16, 2019
Posts

5,285
Reaction score

4,181
Points

20,720
Location
Plus Coins
Ep 11
Overrall the top 18 didn't change, Bora got in and it was Hsin Wei who got eliminated.
In the top 18, Yurina felt in rank and it was the most noticeable one, Ruiqi, Yeseo, Chaehyun and Xingqiao also lost some ranks.
Myah got saved by the Planet Pass, I'm glad for her.
So only one pick for the final, one per day. It's going to be a hard choice.
Bye Cai Bing, I'll miss you
As for each members chance to debut :

XiaoTing is debuting, she's way too far ahead and too popular
Dayeon, Mashiro, Hikaru, Yujin are likely to debut, unless huge fall in the votes
Yurina, Shana, Yaning, Youngeun, Ruiqi, Chaehyun and Yeseo, anything is possible. With the 1 pick only all the rankings can change.
Bahiyyih, she got this far with a dedicated fandom but it was never enough to be in top 10 so unless she gains more votes from other people and other fandoms I don't think she'll make it
Wen Zhe, Suyeon, Xingqiao, Myah and Bora are survivors, they made it this far but with quite low rankings, enough to pass into the next round but never close to top 9. It would be a huge twist if any of them can debut and I'll be happy for whoever makes it.
Individual cams and performance cams from the girls doing the creation mission songs on MCountdown
U+ME=LOVE
Zhou Xinyu
,
May
,
Seo Youngeun
,
Nonaka Shana
,
Sakamoto Mashiro
,
Kamimoto Kotone
and
Kim Suyeon
.
Shoot
Chen Hsinwei (Xinwei)
,
Choi Yujin
,
Huening Bahiyyih
,
Nagai Manami
,
Ikema Ruan
,
Guinn Myah
and
Kishida Ririka
.
Utopia
Kawaguchi Yurina
,
Huang Xingqiao
,
Kim Bora
,
Kim Chaehyun
and
Kang Yeseo
.
Snake
Kim Dayeon
,
Cai Bing
,
Fu Yaning
,
Wenzhe
,
Su Ruiqi
,
Ezaki Hikaru
and
Shen Xiaoting
.
The girls to do a Youtube live this Monday October 18th at 9 PM Korean time.


Episode 11 down
The O.O.O mission seems a bit rushed and poorly planned imo. Only 24 hours and based on likes on youtube which are very easy to inflate. I know the normal voting is also just popularity based but this one seems like a pretty unnecessary step to the show. Feels like they just wanted to workshop lineups specially considering they said the trainers also had input on making the teams and it was not just based on our votes.

Team one had a very uneventful practice it seems. A routine by now by teams led by Mashiro. Team 2 had mild drama with a bad interim check and no one wanting to be leader. It goes to show just how much they are undermining some girls confidence and ability to perform to the best of their abilities. In Yaning case I think she is a fine leader but the whole You Dayeon deal has clearly affected her and how the trainers didn't give team Eve a win that I personally believe they deserved. Not sure how much the episode one backlash and the international fan harassment is also a part of it but it's definitely something to keep in mind. Cai Bing is a different case because to me she did have a not great approach to leading imo, but still the show turned on her very fast after showering her with over the top praise from beginning to performance criticism, aggressive subtitles and later ignoring her altogether. Outside of those two no one really fits the leader role and that team really needed some guidance during training. Honestly since the trainers had a hand in making the teams it's their fault this team didn't have a leader and struggled to get ready. Team 3 had a much easier time. The girls that the trainers treated coldly are all either eliminated or on team 2 except for Ruiqi. I really haven't liked how the trainers approached at least on camera this season specially C-group girls. It's like they have 2 entirely opposite attitudes when it's their favorites and not. This interim check is the only time I thought they actually tried to encourage people that did poorly and they don't favor rather than just harshly criticize.

It was touching seeing the girls get emotional about the fans messages. It really highlights how special this is to all of them and exactly why I don't like Mnet evil editing and treating the girls poorly. No one should be subjected to a barrage of vitriol when all they are doing is working hard to achieve their dreams.

A few changes in the results. Yujin overtook Yurina thanks to the 90k points she got form the O.O.O mission. Still surprised Yurina fell from 1st to 5th but I guess she was one of the cases of liked by a lot of people but not their top J pick unlike Hikaru and Mashiro. Still at a strong position and very popular. The voting period is around 15 days and if you add another day to account for the double voting from the mission benefit Youngeun got on average 90,286 points a day. So if we take that as the benefit and the 80k she got from the O.O.O mission she is at 1,354,286 points to Ruiqi's 1,369,169 so a very close edging out of Ruiqi's top 9 spot. The double mission win helped her but doesn't mean much because this isn't the final vote and being in top 9 now is mainly just for forecasting the final vote. Now my math is very simple and based on assumption so it can be entirely wrong, but it's very likely Youngeun and Ruiqi had a very close race for 9th even if you think Youngeun would be 9th regardless of benefits. As for Bahiyyih her 90k didn't change her position at all because she was still 27k points ahead of Wenzhe even without it. Now Mashiro had an average of 144,674 votes per day using the same method I used above and if you take away her benefit she is at 2,170,114 which would put her behind Hikaru by 15k points so another very close race. Shana got 101,350 points per day on average without the benefit she would be at 1,520,252 which would put her behind Yaning by 28k points. Suyeon got around 61,836 points per day. Without the benefit she would be at 927,545 points and since they said 4,115 points was the difference between 17 and 18 winning the mission saved her.

The difference between international and Korean voting continues to be pretty big too. Yaning would be 15th in Korean voting and is 3rd in international voting. Ruiqi would be 17th in Korean voting and is 5th internationally. Dayeon has the 2nd most votes in Korea but only 9th internationally, would still be in the final group if this were the last elimination. Mashiro is 2nd internationally and 5th in Korea. Hikaru is 3rd in both. Yujin is 7th in Korea and 8th internationally. Yurina is 6th globally and 8th in Korea. Shana would shoot up all the way to 4th in Korea but is 12th internationally. Youngeun is 7th internationally and 13th in Korea. Chaehyun would be 6th by Korean voting but is 15th internationally. Yeseo is 9th in Korea and 10th internationally. Bahiyyih would be 12th in Korea and 11th internationally. Wenzhe would be 14th in Korea and 13th internationally. Bora would be 16th in Korea and 14th internationally. Xingqiao would be 17th internationally and 9th in Korea. Suyeon would be 16th internationally and 10th in Korea.

Not surprised they gave the planet pass to Myah. The trainers have loved her since the start. I would personally have given it to Kotone or Manami but the skill gap isn't that big. She was ranked 25th out of 26 contestants this elimination round so we'll see if she is going to get the popularity boost some of the other planet pass girls got.

Things are gonna change a lot now that you can only vote for one person. Also a huge problem is that several people have not been able to vote and it's only one week now. I have not been able to vote since the end of last episode either. Not a great look for the Universe app. Could end up changing the entire final lineup.

I think the only true lock is Xiaoting. A lot of people I think are pretty safe but anything can happen with the voting specially considering the voting issues. I think Dayeon, Mashiro and Hikaru are probably gonna be in the final group, not as secure as Xiaoting but the next tier. After that I think Yurina and Yujin are the next as far as likelihood goes. I don't think there's is much of a chance for Yaning considering her voting split. Ruiqi was always popular from the start so it gives me the impression she has more solo fans that are gonna vote for her with their single vote. So even though she also has a very unbalanced split I think she is in the running for a spot. I'm not sure how much of Xingqiao's Korean votes are her actual fans or people filling in the C-group vote. There are 3 spots that in my mind are contested between Shana, Youngeun, Ruiqi and Chaehyun. I don't believe Yeseo has the support to carry her through single voting. Bahiyyih might be a surprise riser since this is where a dedicated fan base can push hard. The chances for everyone else are pretty slim imo. If Myah has a big popularity surge from planet pass like Wenzhe and Ruan had maybe she can pull off the miracle but I don't count on it. My gut feeling says Shana, Chaehyun and Bahiyyih as a surprise and everyone gets mad. That would be a 4K, 1C and 4J final group. No idea how well a over 50% foreigner group would do in Korea. The rumors of Mnet trying to revive the Produce series makes me feel like they might have given up on this as a series. Unless they go GP for female audition and do Produce for male only.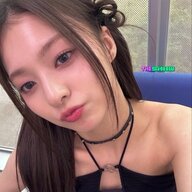 Joined

Jun 16, 2019
Posts

5,285
Reaction score

4,181
Points

20,720
Location
Plus Coins
Huge meltdown after they revealed the new rankings...

I can't wait for more drama incoming this Friday
Joined

Jun 16, 2019
Posts

3,269
Reaction score

2,746
Points

15,720
Location
Plus Coins
What is this ranking...
8K 1C
Bora, the best main vocal candidate, is the only K not in top 9 lol
SXT dropped too much, it's really surprising. She's been in top 2 since the beginning, I can't believe most of her votes are just filler votes? I'm going to 1pick her now
If the final group is going to look like the current interim ranking, I won't be interested at all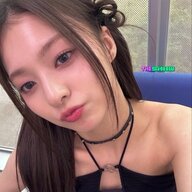 Joined

Jun 16, 2019
Posts

5,285
Reaction score

4,181
Points

20,720
Location
Plus Coins
Mnet is panicking, I think that's why they showed us the interim rankings. I didn't expect, nobody, the rankings to change THAT much.
Xiaoting from 1st to 16th ?
Bahi and Myah top 9 ?
Chaehyun top 1 ?
From all K-girls, no Bora in the top 9, she really isn't people's pick, or they want her to return to CheBul
And from all non K-girls to be on top 9 it had to be Ruiqi, the least fav among Korean voters.
8K, 1C, 0J, what a mess. The 1 pick and Koreans vote having 50% of the values didn't help. No way this is going to be the final ranking, people, fandoms, etc will try to change their vote now. Friday is going to be chaos and drama.
I'll be happy for them but I don't think I'll be interested or supporting the group this way. At worst I expected a 5-2-2, but that 8-1-0 wow...
I think I even like more the group from 10th to 18th
This site uses cookies to help personalise content, tailor your experience and to keep you logged in if you register.
By continuing to use this site, you are consenting to our use of cookies.