Joined

Jun 18, 2019
Posts

2,775
Reaction score

4,399
Points

58,770
Location
Plus Coins
Introduction
One of the most renowned schools in the world, Hallyu+ Academy is a prestigious school for students gifted in various areas of expertise. It is safe and secure and nothing bad ever happens there.
Until now.
Stuck in detention on the Friday evening before Halloween, you think your day can't get any worse until it does when you find your upperclassmen and the most popular girl in school dead.
Trapped inside the school with 9 other students by the security system, someone among you guys is a killer, and as the ultimate detective, you are determined to figure out who before they strike again.
The Victim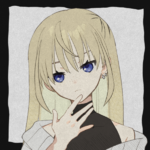 Name: Amelia
Age: 17
Talent: Ultimate socialite
Information: Blonde, blue-eyed, and pretty, Amelia was the most popular girl in school. She had carved a throne for herself at the top of the social ladder, stepping on and using others to get her way there without a second thought.
The Suspects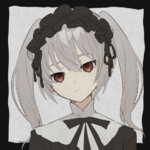 Name: Alice
Age: 15
Talent: Ultimate gardener
Information: A strange, quiet girl with a cold gaze. She dresses exclusively in gothic lolita clothing and speaks in third person. While she is popular among the boys in her class due to her cute looks, she is an introvert who keeps to herself.
Name: Naomi
Age: 16
Talent: Ultimate journalist
Information: A cheerful girl who seems to have a permanent smile plastered onto her face, Naomi believes in making the best of every situation, no matter how bad it may seem. Despite being on friendly terms with most of the students at school, she has a reputation for being two-faced.
Name: Hana
Age: 17
Talent: Ultimate violinist
Information: A sweet, but serious and stern girl, Hana often plays the role of peacemaker at school and works to resolve conflicts between fellow students. She has an abundance of patience, and has been dubbed the "mom" of her class.
Name: Ren
Age: 15
Talent: Ultimate baker
Information: A pretty boy with a less than pretty personality, Ren is grumpy, antisocial, swears like a sailor, and would like nothing more than to spend all day sleeping. He's the type to hold a grudge and will not dole out forgiveness easily.
Name: Sydney
Age: 17
Talent: Ultimate cheerleader
Information: Amelia's best friend and one of the most popular girls at school, Sydney is known for being somewhat of a yes-man when it comes to Amelia, but she does not allow the other girl to step all over her. She is haughty, and when she wants something, she will make sure she gets it.
Name: Kara
Age: 16
Talent: Ultimate librarian
Information: A shy, bookish girl, Kara frightens easily and spends most of her time at school in the library. While she doesn't have many friends, she seems to get along well with her fellow bookclub members.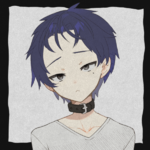 Name: Min
Age: 17
Talent: Ultimate artist
Information: One of the most popular boys at H+ Academy, Min has made a name for himself through both his amazing art skills and by having dated half the female students at school. His latest fling? Amelia.
Name: Eric
Age: 17
Talent: Ultimate skateboarder
Information: Eric doesn't beat around the bush and says things as they are. This, along with his penchant for sharing too much information and being unable to keep a secret, results in him often antagonizing people without even realizing it. He doesn't like to put in too much work or effort into things, and is content to simply chill and go with the flow.
Name: Violet
Age: 16
Talent: Ultimate soccer player
Information: Your childhood best friend and next door neighbor, the two of you have known each other since Kindergarten. While Violet has a slight temper, she means well and is always willing to lend a a listening ear to those who need it.​
Joined

Jun 18, 2019
Posts

2,775
Reaction score

4,399
Points

58,770
Location
Plus Coins
ACT 1
​
Sighing for what must have been the 20th time in the past hour, you wonder what you had done to deserve being stuck in detention at 5pm on the Friday before Halloween.
Letting out another sigh, you glance over at the girl sitting next to you, your best friend Violet. Completely focused on crafting her paper planes, the tip of her tongue sticking out in concentration, she pays you no mind.
That's right, it hadn't been anything you had done that landed you here, this was all Violet's fault. She just had to go and get in a fight, and of course, you, being the great friend you are, attempted to stop her before she got hurt. Unfortunately, the teacher who broke up the brawl didn't see it that way. In her eyes, you were just as guilty as Violet and both of you ended up in trouble.
And now, instead of stuffing your face with unhealthy amounts of candy and watching shitty horror movies like you should be, you are stuck wasting three hours of your life in detention. You'd think she'd feel at least a little bit sorry, but no, she is completely unbothered by your suffering. Typical Violet.
You glance around the empty classroom. The teacher assigned to oversee your sentence had told you guys he didn't care what you did so long as you kept quiet and didn't bother him. The other students unlucky enough to end up in detention had already long since wandered off to God knows where. The only ones left in the classroom were you and Violet.
Right, if you were going to be forced to endure detention for the next three hours, you weren't going to spend it sitting in an empty classroom brooding. Mind made up, you move to stand up, but a loud slamming sound makes you freeze. Glancing around, you see that metal screens that previously weren't there are now covering all the windows in the room.
Baffled, you glance over at Violet, who shoots you back an equally puzzled expression."Um…Isn't this the security system? Why is it activated?"
Well, that's what you'd like to know. You open your mouth to respond, but before you can get a single word out, you are interrupted by a blood curdling scream. The sound sends chills down your spine.
Shooting up from your chair and paying no mind to the way it crashes to the floor, you rush out the classroom, Violet's footsteps echoing behind you.
In your rush, you fail to pay attention to your surroundings and crash right into a solid form. The force sends you stumbling back, and the only thing preventing you from hitting the floor is Violet's quick grip on your shoulders. Inwardly, you curse your carelessness. It's a rookie mistake, one that could get you killed out in the field. Luckily, in this instance, it poses no danger. Glancing up, you meet the eyes of one of your upperclassmen, a boy with shaggy blue hair; Min.
From behind you, Violet snaps at him to watch where he's going. You are well-aware of her dislike towards him and can imagine the glare on her face, but that is the least of your concerns. Standing upright, you give Min a quick onceover. He looks flustered, eyes darting around frantically, looking anywhere but at you two. There is a red mark on his right cheek, as if he had been struck, but you have no time to worry about that right now. Getting straight to the point, you ask, "Just now, a few seconds ago, did you hear a scream?"
That gets him to look at you. Running a hand through his hair, he nods, "Yea..it sounded like it came from the girl's bathroom, I was on my way there."
That is all the information you need. Turning on your heel, you head in the direction of the bathroom, pace brisk. You can hear Violet and Min following close behind you, and for the next twenty seconds, the only sounds are those of you guys' footsteps.
As you approach your destination, the silence is replaced by yelling. Coming to a stop outside the bathroom, you assess the situation. The door is wide open, but the entryway is crowded. Inside, you can see two people standing by an open stall. A girl with long dark hair you immediately recognize as Sydney, an upperclassman of yours as well as one of the most popular girls in school, and evidently the source of the shouting, stands in front of the stall door, blocking your view of it. A girl sporting space buns, another upperclassmen of yours named Hana, has her hands raised in surrender, and is pleading with the other to calm down. Unfortunately, this only seems to Increase Sydney's anger. "DON'T TELL ME TO FUCKING CALM DOWN! WHICH ONE OF YOU FUCKERS DID THIS??? WHO!?"
The other students simply stare silently at the commotion, making no move to diffuse the situation. Frowning in disapproval, you push your way into the bathroom, intent on finding out the problem is.
Your entrance catches both girls' attention. Hana visibly relaxes, lowering her hands and shooting you a relieved glance. Sydney is less pleased by your presence, but she falls silent and simply scowls at you. However, your focus is no longer on either of them. Now that you're actually inside the bathroom, you can see behind Sydney and into the open stall.
Slumped down motionless atop the closed lid of the toilet seat is the most popular girl of Hallyu+ Academy, Amelia.
Joined

Jun 18, 2019
Posts

2,775
Reaction score

4,399
Points

58,770
Location
Plus Coins
@Gamer Squad
first part of the story for Halloween event is up. Stannie yelled at me for not tagging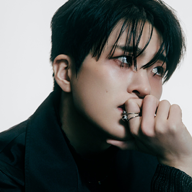 Events Elite Squad First Place HoE
Joined

Jun 16, 2019
Posts

6,828
Reaction score

14,959
Points

102,670
Plus Coins
Idk why, but "Ultimate librarian" made me giggle; poor girl can't even get a part-time job at mcdonalds
Joined

Jun 16, 2019
Posts

2,452
Reaction score

2,690
Points

38,770
Location
Plus Coins
Pronouns

she/her
TWO THINGS
One: the fact my namesake is also into plants like me....... the coincidence........
Two: Violet is 1000% Ouma's twin
Joined

Jun 18, 2019
Posts

2,775
Reaction score

4,399
Points

58,770
Location
Plus Coins
TWO THINGS

One: the fact my namesake is also into plants like me....... the coincidence........

Two: Violet is 1000% Ouma's twin
hgvfdc, I realized after making her that she looked scarily similar to Ouma, but I decided to just go with it
Community Manager Moderator Events Seventh Place HoE
Joined

Jun 16, 2019
Posts

3,648
Reaction score

7,376
Points

48,670
Location
Plus Coins
Pronouns

She/Her
naomi already looking fishy as hell, I'm taking notes
Joined

Jun 16, 2019
Posts

2,452
Reaction score

2,690
Points

38,770
Location
Plus Coins
Pronouns

she/her
hgvfdc, I realized after making her that she looked scarily similar to Ouma, but I decided to just go with it
*adds the fact she looks like ouma to my evidence file*
I just wish summer could never end.
Events Elite Squad Sixth Place HoE User of the Month
Joined

Jun 30, 2019
Posts

6,271
Reaction score

20,452
Points

99,920
Plus Coins
Pronouns

She/Her
What matters is 'you' and not the state of you.
Events Elite Squad VIP+ Early Supporters Fourth Place HoE
Joined

Jun 16, 2019
Posts

26,034
Reaction score

14,956
Points

71,120
Location
Plus Coins
Pronouns

She/Her
I can already feel the plot twist in the air
Joined

Jun 16, 2019
Posts

2,452
Reaction score

2,690
Points

38,770
Location
Plus Coins
Pronouns

she/her
When's the next update?
Anticipating
EDIT:
I learned to read it said every other day I'm a clown lmao
Last edited:
Joined

Jun 18, 2019
Posts

2,775
Reaction score

4,399
Points

58,770
Location
Plus Coins
Without even realizing it, your feet have begun to bring you closer to Amelia's prone form, your body acting on instinct. However, before you can get too close, Sydney blocks your path. "Get away from her." The words are hissed out through clenched teeth, but the harsh tone can't conceal the way her voice trembles.
"Sydney…" you trail off uncertainly. Comforting people has never been your strong point, no, that lies in investigating dead bodies and solving crimes.
Luckily for you, help arrives quickly. Min makes his way over to Sydney and gently touches her arm. "Come on Syd, whoever did this...they need to be caught." He inclines his head towards you, but doesn't take his eyes off of Sydney, "solving crimes, catching...killers, it's what they do. If you want to find out who did this and make them pay, you need to let them do their thing."
The next few seconds pass in tense silence, Sydney is conflicted, her brows are narrowed and her knuckles are white from clenching her fists too hard. It's clear she's hesitant, but after a moment, she simply nods and lets Min pull her away from the stall door.
Pulling a pair of gloves from your pocket, you slip them on and kneel down in front of Amelia and examine her body. Her head hangs low, face hidden behind a curtain of long blonde locks. Her arms dangle limply, barely an inch away from grazing the porcelain floor. Gently lifting her chin up, you see that her eyes are closed and her face is completely lax, she almost looks peaceful, as if she is simply sleeping. Touching the back of her head, you can feel a large bump, and when you pull your hand away, there is blood on your glove.
Frowning, you decide you've examined the body thoroughly enough and rise to your feet. Removing your gloves, you turn around to face the other students, who are gazing back at you expectantly.
Naomi, a classmate of yours with bright pink hair, is the first to speak. "Well? What's the report, detective?" Despite the graveness of the situation, her usual smile is still plastered onto her face. Sydney shoots her a dark glare, but she either doesn't notice or doesn't care.
Folding the gloves inside out, you shove them back into your pocket and deliver your report. "Her body is still warm, and rigor mortis has yet to set in. Estimated time of death was about half an hour ago. There was a large knot on the back of her head, and a good amount of blood too, but that was the only injury I could find and there were no signs of a struggle."
Your curt delivery is met with a long stretch of silence. That one of your fellow students would be murdered...it's hard for everyone to take in, even you.
In the end, it is Violet who breaks the silence. Making her way over to you, she deliberately avoids looking at Amelia's body and asks,"so...now what?"
"Shou-shouldn't we call for help?" The mumbled, barely audible inquiry comes from Kara, a timid classmate of yours who keeps her gaze fixated on the floor as she fiddles anxiously with her glasses.
"And how are we supposed to do that? Mr. Smith took all of our phones and locked them up saying we couldn't have them until detention was over." It is Eric who points this out.
"Oh yea, Mr. Smith, where is he? And for that matter, aren't we missing two other people?"
Min was right, two of your underclassmen, Alice and Ren, were the only ones missing from your crude gathering.
Kara suddenly lets out a gasp and finally looks up, face pale with fright."Guys...Wha-what if the killer is still here? Somewhere in this school? The security system activated, s-so they might've gotten trapped in here…"
You let out a thoughtful hum. Kara was right, but not in the way she thought. "Yes, assuming Mr. Smith, Ren, and Alice are still in the school, I'd say it's a guarantee that the killer is trapped here with us."
Hana shoots you a frown, "what exactly are you trying to say?"
"You understand it too, don't you? An id is required to enter this school, anyone who tries to get in without one will set off the security system, and while it did activate, that happened mere seconds before the body was discovered."
Gritting her teeth, Sydney bites out, "So basically, you're saying this was done by one of us?"
You nod, "more or less."
Hana bites her bottom lip, uncertainty evident in her eyes, "so, now what?
Taking a deep breath, you deliver your instructions. "Our first priority should be to find Alice, Ren, and Mr. Smith. But while doing that, we should try and find clues as to who did this. Keep an eye out for anything that looks suspicious or out of place, but be careful not to contaminate any potential evidence. If you find something, come get me. Also, it'll be more effective to split into groups. Min, Sydney, Kara, check the 2nd floor. Eric, Hana, Naomi, you guys take the 3rd. Any complaints?"
You glance around at the other students, expecting some protest, but the others simply nod in acceptance. "Good. Violet and I will explore this floor." With that, you march out of the bathroom, determination filling your steps
@Gamer Squad
Moderator Events Elite Squad
Luckily for you, help arrives quickly. Min makes his way over to Sydney and gently touches her arm. "Come on Syd, whoever did this...they need to be caught." He inclines his head towards you, but doesn't take his eyes off of Sydney, "solving crimes, catching...killers, it's what they do. If you want to find out who did this and make them pay, you need to let them do their thing."
i started reading this the same way Dean Winchester says "Saving people, hunting things... The family business." heheheh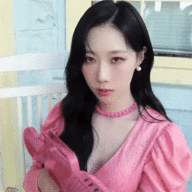 Events Elite Squad VIP+ Donor Early Supporters
Joined

Jun 15, 2019
Posts

9,549
Reaction score

20,626
Points

52,670
Location
Plus Coins
Pronouns

He/Him
Mayhaps I'm an Alice bias
Content+ Donor Early Supporters
Joined

Jun 20, 2019
Posts

3,274
Reaction score

9,456
Points

38,820
Location
Plus Coins
Pronouns

idk
Joined

Jun 18, 2019
Posts

2,775
Reaction score

4,399
Points

58,770
Location
Plus Coins
"Um...hey, do you really think it was one of us who...who killed Amelia?"
Pausing in your steps, you look over at Violet. Gaze fixated on the ground and hands twisting nervously at the bottom of her skirt, you're not used to seeing her like this. Timid and Violet were two words you'd never imagine in the same sentence, but that's exactly how she looks right now. Well, it was understandable, finding someone you go to school with dead and knowing you're locked in with the killer would be enough to frighten even someone like Violet who always tried to put on a tough act.
Deciding to simply be blunt, you answer, "I do. No, I don't think, I know."
She flinches. "Oh...Um...is it really safe for us to split up then?"
You nod in response. You were quite confident nothing would happen. "Don't worry, we're in groups, so it should be fine. If the killer acts now, it'll be easy to figure out who it is. Whoever the killer is, I don't think they'll be dumb enough to take that risk."
"I see…" Letting out a shaky breath, Violet finally looks up at you, forcing a smile on her face. "So, where are we going?"
"The library." You move to continue your trek, but hesitate for a moment before grabbing Violet's hand in yours and giving it a tight squeeze.
Perhaps you shouldn't be so trusting of her. Perhaps you should be questioning her, after all, it was only for a few brief minutes, but at one point she had left your side and ventured out of the classroom. Realistically, you knew she was just as much of a suspect as the others. And yet...and yet, you couldn't bring yourself to think of her that way. It was illogical, it was folly, but right now, you didn't care.
After a few seconds of walking, the two of you come to a stop outside the library. Releasing Violet's hand, you push the large doors open, careful to avoid any creaks, and step inside. Glancing around, you spot a petite girl dressed in gothic lolita clothing sitting on an ornate sofa.
"Alice!" Violet lets out a shout and rushes over to the girl, clutching her tightly in a hug. "Oh, Alice, I'm so glad you're alright!"
Alice simply blinks and pats Violet's head, unbothered by her smothering grip or the way the book she had been perusing tumbles from her lap. "Yes, Alice is alright."
Approaching the two of them, you pick up the book, noticing that one of the pages has become bent from the fall, and place it on the table in front of the sofa. "Alice, have you been in here this whole time?" Alice turns her attention to you, dull red eyes boring into yours. "Yes...Alice has been here... reading."
Releasing her, Violet asks, "Why are you just sitting here? Didn't you hear the security system go off?"
She tilts her head to the side, brows furrowed in confusion. "Alice didn't hear anything."
You let out a hum, "well, that makes sense if you've been here this whole time. The library walls are soundproof to ensure students can study in peace without disruption."
Violet lets out a shocked exclamation of, "Ehh!?? Really? I didn't know that…"
Naturally she wouldn't, given that she hardly ever set foot in the library, but you didn't say that, instead you asked, "Alice, has anyone else come in here?"
Alice responds in a soft drawl "Naomi...Kara...Amelia...Ren."
"Amelia was here?"
"Yes, Amelia was here."
Kneeling down in front of her, you place your hands on her shoulders and look her right in the eye. "Alice, this is important, how long ago did each of them come here? And what did they do?"
Placing a finger on her chin thoughtfully, she answers, "Naomi came about 10 minutes after Alice...She kept asking Alice to do her a favor, but Alice was uncertain...Ren says Naomi is always up to no good and not to trust her. But she was so insistent...Alice grew tired and agreed. Alice asked her what the favor was, but she said she'd tell Alice later. Then she left. Then Kara came...She wanted to discuss book club stuff with Alice. Then she left. Then Amelia came...She didn't do much, just looked around. Then she left. Then Ren came."
A favor? You'd have to ask Naomi about that later. "Yes, but Alice, how long were each of them here? How long after one left did the other come?"
The girl simply shrugs, pigtails bouncing with the motion, "Alice doesn't know. Alice wasn't paying attention."
You hold back a sigh of frustration. She wasn't being nearly as helpful as you would have liked, but still, you could work with this information. "And Ren?"
"Ren is here."
"Huh?"
Standing up, Alice walks to the back part of the library, you and Violet following behind her, and sure enough, there is Ren, fast asleep on a sofa.
"Huh, so they were both in the same place...well, that was unexpectedly easy." Reaching down, Violet shakes him awake none-too-gently, "Hey, get up."
Startled, Ren jerks awake, shaggy red hair in a disarray. "Alice? What the fuck, why the hell are you guys waking me up?" He grumbles, voice groggy with sleep, " I was having such a pleasant dream too."
You decide to get straight to the point now that you've located both Alice and Ren alive and well. "Listen, Amelia has been murdered and the killer is somewhere in this school."
Alice's expression remains blank, the slight O shape of her mouth being the only sign of her shock, but Ren's jaw drops open and his eyes blow wide open, all signs of sleepiness fading in an instant. "What the fuck??"
Well, that probably wasn't the best way to break the news, but you have no time for mincing words. "We have a lot of places to check and we're wasting time by just standing here. Come on, I'll explain as we walk."
@Gamer Squad
Joined

Jun 18, 2019
Posts

2,775
Reaction score

4,399
Points

58,770
Location
Plus Coins
I think I was supposed to update this yesterday. Oop-
Joined

Jun 18, 2019
Posts

2,775
Reaction score

4,399
Points

58,770
Location
Plus Coins
"So...Amelia was...murdered? And you're saying it was one of us?"
You nod in confirmation. "Yes, that's correct."
Ren shakes his head in disbelief. "You've gotta be shitting me...that's ridiculous…"
No doubt sensing his distress, Alice reaches up and pats his head.
Perhaps in an attempt to lighten the mood, Violet asks, a teasing lilt to her voice, "you two are pretty close, huh?"
It is Alice who answers, face as blank as ever, "Yes, Alice and Ren are best friends."
At this, Ren's flushes and sputters in protest, "We're not best friends!...we-we just spend a lot of time together since we share a lot of the same classes and are both in the book club!"
Violet smiles slyly at him and wraps an arm around Alice's shoulders, "Aww, come on Ren, don't be like that, you'll hurt Alice's feelings."
"I'm not-" Ren's attempt at protest is cut off when you come to an abrupt halt, causing him to crash into your back. "Oww, for fucks sake, don't just stop suddenly!"
You pay no mind to his grumpy mumbling, gaze instead focused on the classroom door in front of you. The door is cracked open ever so slightly, but it is too dark inside for you to see anything.
Blinking, Ren stares at the door in bewilderment."Huh? How'd this door get open?"
Tilting her head to the side, Violet asks, "what do you mean?"
"Well, I was walking past here earlier and I thought I heard a noise coming from inside. I tried to check, but the door was locked, so I figured I was just hearing things. My mind playing tricks on me from exhaustion, ya know?"
You frown, giving the door a thoughtful once over, "It was locked?"
"I mean...yea? It wouldn't open."
"Interesting..." Grasping the door handle, you cautiously push it open and pause for a moment before stepping inside. As soon as you enter the classroom, the overwhelming scent of bleach hits you, causing your eyes to sting and head to swim.
From beside you, Violet pinches her nose shut, face twisted in disgust. "Ugh, what the heck? Did the janitor go on a cleaning spree here?"
Although it was a rhetorical question, you shake your head in response anyway, "No, the janitor would have no reason to use this much bleach. Our killer was here." Flicking the light switch on, you take in the state of the classroom. At a first glance, nothing looks out of the ordinary. Briskly walking further into the room, you come to a stop at the teacher's desk, where a calculus book and three number 2 pencils are placed neatly on the middle of the desk. Too neatly, perhaps.
Pulling on your gloves, you open the calculus book and flip through the pages, coming to a stop on the 46th page. This one, you noticed, was partially bent, but it did not appear to have been done on purpose, the crease was too big. Rather, it was the result of an accident. Closing the book, you move away from the desk, bu as you do, you spot something out of the corner of your eye. There, lying partially hidden underneath the desk was a pencil. Picking the pencil up off the floor, you inspect it. By all accounts, it is a perfectly normal number 2 pencil you'd expect to find in a classroom, and yet...
You glance at the pencil in your hand and then back at the ones on the desk.
Interesting.
Setting the utensil back on the floor where you found it, you remove your gloves and nod to yourself. You've seen everything here that you need to.
Off to the side, your companions have been watching you work in silence, and upon noticing you finish up, Violet asks, "so, you...you think this is where Amelia was killed?"
"Yes, I am quite confident."
Violet sucks in a deep, shuddering breath. "God..I-I still can't believe someone would do this…"
Ren shifts uncomfortably, hesitating for a moment before mumbling, "well, it's not that unbelievable."
Violet shoots him a scandalized look, and upon noticing it, Ren immediately becomes defensive. "What! Look, all I'm saying is, she wasn't exactly the best person. I mean, she was always going around harassing people, is it so surprising that someone would want her dead?"
It was a crude thing to say of someone who had just been murdered, but he was hardly wrong. Amelia was the most popular girl in school, but she was also a notorious bully. Looking down on those weaker and less fortunate than her. Getting underclassmen to do her bidding for her. Perfectly willing to ruin the social lives of those who she believed had wronged her. That was Amelia. "Were you one of those people?"
He scoffs and crosses his arms, turning away from your inquisitive gaze. "Fuck no. I'm not the kind of person who will just lay down and take her shit. But other people aren't the same, ya know? Not everyone has it in them to stand up to bullies like her."
Alice, frowns at this, the first real expression you've seen on her this whole time, and attaches herself to his arm, no doubt in an attempt to comfort him. Ren huffs, but makes no move to free himself from her grasp. "So, we done here or what?"
Deciding not to press the matter further, you nod. "Yes, I've gotten all the information I need from here. Let's go."
Right as you guys leave the classroom, you hear a cheerful cry of, "yaho~" Turning around, you see Naomi approaching the four of you, a cheerful bounce to her steps. "Oh? You've found Alice and RenRen alive and well, how wonderful."
Ren shoots the older girl a dark glare at the nickname, but doesn't say anything.
Furrowing your brows, you feel a tinge of concern at the sight of her. You thought you had made it clear that everyone was to remain in their groups. "Where are Eric and Hana? You guys were supposed to stick together."
Naomi waves off your concern, "oh, don't worry, everyone else is together on the second floor, but someone had to come retrieve you two-well, four now."
At this, Violet perks up, "everyone else? Retrieve? Did you guys find something?"
Rocking back and forth on her heels, Naomi's bright smile slips for just a second, before she quickly catches herself and restores it. "Well...more like someone. We found Mr. Smith."
@Gamer Squad
This site uses cookies to help personalise content, tailor your experience and to keep you logged in if you register.
By continuing to use this site, you are consenting to our use of cookies.