Expert Of Things
Early Supporters
Posts

1,564
Reaction score

1,064
Points

10,520
Location
Plus Coins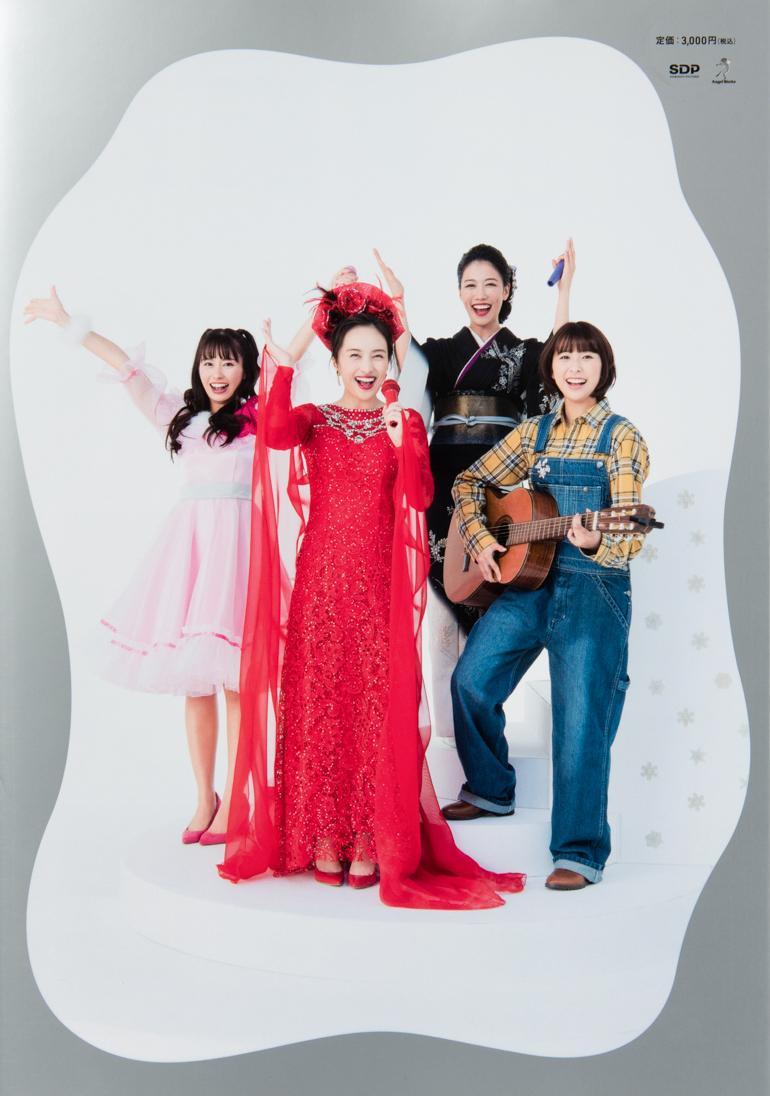 Momoiro Clover Z
ももいろクローバーZ
Known as: ももクロ (Momokuro), Momoclo, MCZ
Momoclo (Japanese: ももクロ
Momokuro)
are an idol group from Stardust Promotion which was originally known as Momoiro Clover when they were first formed in 2008. In April 10 2011 they officially changed their name to Momoiro Clover Z with Hayami Akari's departure.
Before their debut, Momoclo held street performances during weekends, hence why they got their nickname as 'Weekend Heroine' (週末ヒロイン
Shūmatsu Hiroin
). They first debuted in August 5th 2009 with the single Momoiro Punch and released their first major release Ikuze Kaito Shoujo with Universal in 2010. They then moved to their current recording company King Records in August 2010 prior to their 2nd major release single Pinky Jones. In January of 2018 Momoka left the group and Momoclo's future was up in the air, but with the continued support of the fans for the group's 10th anniversary, the members decided to continue on as four. This constellation is also known as The Diamond Four, or TDF in short.
This is a pretty good introduction (turn on subtitles):
Members:
Takagi Reni
高城れに
Nickname: Reni-chan
DOB: 21 Juni 1993
Colour: Purple
The electric girl (just watch her dance during their performances). Pretty much the wackiest girl in the group.
Official blog:
http://ameblo.jp/takagi-sd/
IG:
https://www.instagra...ireni_official/
Momota Kanako
百田夏菜子
Nickname: Kanako↑↑
DOB: 12 July 1994
Colour: Red
The leader of the group. Known for her acrobatic skills and those deep dimples next to her lips. Quite wacky as well though not as random as Reni.
Official blog:
http://ameblo.jp/momota-sd/
IG:
https://www.instagra...omota_official/
Tamai Shiori
玉井詩織
Nickname: Shiorin, Tama-chan
DOB: 4 June 1995
Colour: Yellow
The 'little sister' even though she's not the youngest she's pretty much spoiled by the other members. The prankster of the group and has good acrobatic skills too.
Official blog:
http://ameblo.jp/tamai-sd/
IG:
https://www.instagra...tamai_official/
Sasaki Ayaka
佐々木彩夏
Nickname: A-rin, A-chan
DOB: 11 June 1996
Colour: Pink
Despite being the youngest she's in charge of being the sexy one in the group, well that awesome hair and cute face do support her of being one. Her solo songs are some of the fans favourites in concerts.
Official blog:
http://ameblo.jp/sasaki-sd/
Former OPs (on OH): eyeless, exists​
Last edited: