Moderator Donor Early Supporters
Joined

Jun 19, 2019
Posts

294
Reaction score

409
Points

11,220
Location
Plus Coins
Pronouns

She/Her
Saying goodbye to the month of June, we are here once again to show our gratitude to those who continue to work hard for our community through the nomination of the User of the Month of July!
The users selected each month is someone both the staff and the users of this forum, have chosen. These users contributed to the community in standout ways, be it by helping other members, answering questions, promoting H+, donating, or anything that makes this person stand out in a positive way.
To show how thankful we are, being a user of the month comes with perks as well!
Before announcing the next user, we want to once again thank the selected member for April:

@soozie

Now, let us congratulate the new Users of the Month...

@dnb
Here at H+, we'd love to acknowledge your consistent updates and contribution to our small but wonderful forum. You were chosen for your kindness to others as well as your wonderful contribution to our community! For that we thank you!! Congratulations on your title!
See you next month!
(and DONT mind our late update ehehe)
​
Last edited:
Joined

Jun 15, 2019
Posts

8,101
Reaction score

17,799
Points

52,120
Location
Plus Coins
YAAY!!
Congratz to Seungwan of the forum!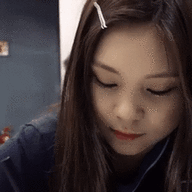 VIP+ Early Supporters Best Updaters
Joined

Jun 15, 2019
Posts

16,452
Reaction score

15,685
Points

67,620
Location
Plus Coins
Joined

Jun 16, 2019
Posts

2,968
Reaction score

8,168
Points

25,270
Location
Plus Coins
congrat
Events Elite Squad Best UpdatersTop Poster Of Month
Joined

Jun 15, 2019
Posts

213,019
Reaction score

199,452
Points

159,820
Location
Plus Coins
Pronouns

He/Him
Joined

Jun 15, 2019
Posts

3,847
Reaction score

3,761
Points

25,220
Location
Plus Coins
I just wish summer could never end.
Events Elite Squad Sixth Place HoE User of the Month
Joined

Jun 30, 2019
Posts

6,159
Reaction score

20,411
Points

99,920
Plus Coins
Pronouns

She/Her
Community Manager Moderator Events Seventh Place HoE
Joined

Jun 16, 2019
Posts

3,634
Reaction score

7,365
Points

48,670
Location
Plus Coins
Pronouns

She/Her
Moderator Events Elite Squad
This site uses cookies to help personalise content, tailor your experience and to keep you logged in if you register.
By continuing to use this site, you are consenting to our use of cookies.