Events Lead Social Media Graphics
Joined

Jun 10, 2019
Posts

2,516
Reaction score

6,070
Points

33,520
Location
Plus Coins
Nearly all of us have been a fan of someone or something at a point in our lives.
It could be a pop idol, actor, a movie, show or even an anime.
And there would definitely be a moment as a fan, you would find to be most memorable.
So, come join us in this thread, grab a virtual choc chip cookie, and tell us what it is.
Let me begin by saying that mine was seeing Seventeen win their first-ever music show. They were a year old group at that point and they came from a relatively small company. The odds were stacked against them. Many believed they would fail and become another group that would disappear into oblivion. But that day, on the 4th of May 2016, seventeen won their first-ever music show and proved to the naysayers that they were not going to disappear. They were here to stay.
To see these boys who prior to debut, would promote themselves on the street, and invite people to come to see them perform for free, stand shocked and speechless after their win made me tear up. They had trained for years with uncertainty because their debut kept being pushed back, and now to see them cry and hold each other for support, as their hard work seemed to finally bear some fruits... it was heartwarming. I was genuinely happy for them. And now svt have gotten other wins but that win. The first one. That was one of my most memorable moments as a fan. And I am glad I could witness it.

So what about you? What is your most memorable moment?
​
Joined

Jun 26, 2019
Posts

16,119
Reaction score

26,599
Points

66,820
Plus Coins
definitely loona's first win
i've been an orbit since yeojin's reveal in january 2017 and it made me so emotional to see how far they've come since then
Joined

Jun 16, 2019
Posts

6,301
Reaction score

17,767
Points

80,870
Location
Plus Coins
Weeekly debuting after 3 years of pre debut project
i've been following them since before 2017 and it was a whole mess, but i'm glad they got to debut and are doing quite well
​
Joined

Jun 16, 2019
Posts

4,706
Reaction score

13,579
Points

58,670
Plus Coins
Aki, how could you do this to me and include that particular pic/moment of Twice in the banner. I'm in pain
I don't think I can list just one moment, but some of the most memorable for me are:
-Seeing the very first teaser of Like Ooh Ahh: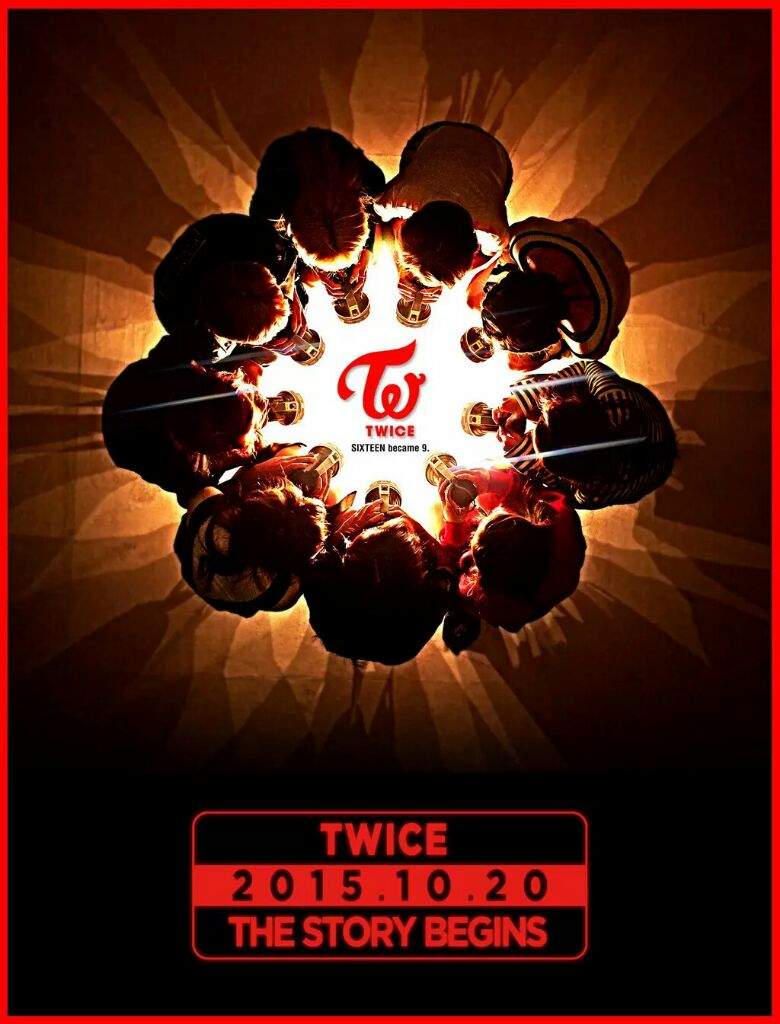 -Twice first win
-Tzuyu's flag "scandal". It honestly was a scary period since the group was so newly established. There was a lot of fear as to what their future might be like. Then they finally got through it...that moment where the girls were forming a circle around Tzuyu was memorable for me.
-Mama speech of 2018 since as a fan, I know how hard they had it that year - probably the toughest year, workload wise.
-Hearing the news about Mina's anxiety. Really didn't expect them to disclose in such detail so it'd taken a while for me to come to terms with it. We all know idols struggle, but this time it hit close to home since I could relate to her condition from my own experience.
-Seeing Twice (8 of them) live for the first time at Twicelights in Newark, and witnessing the mint ocean of Mina's color there was by far one of the most emotional moments for me.
-Twice 4th anniversary where they performed together again, and hearing Mina saying "Onces" for the first time in a long time before the group hug.
​
I'm gonna stop here before I turn into a sobbing mess and this turns into an even longer essay aflskd
Ugh, why you gotta make me bring out my sentimental side
Joined

Jun 16, 2019
Posts

1,262
Reaction score

1,653
Points

13,220
Plus Coins
not miss aki being an og carat oof
my fav seventeen moment is still this no cap
Joined

Jun 16, 2019
Posts

2,082
Reaction score

32,005
Points

34,320
Location
Plus Coins
the moment when yujin name was called during produce 48 finale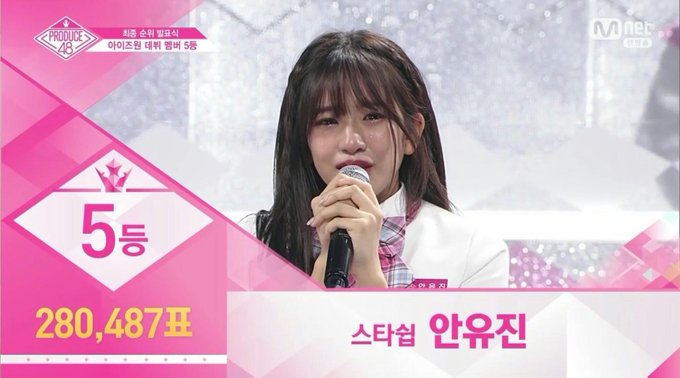 when her name was called i jumped out of my seat celebrating (and crying)...that never happens before, now i understand how sports fan feels when their fave team scores
i was so happy about it, i will never forget the strong euphoric feeling that i had
whenever i think of happiness i look back to this moment.
not to be that person, but iam generally a happier person after she debuts
I just wish summer could never end.
Events Elite Squad Sixth Place HoE User of the Month
Joined

Jun 30, 2019
Posts

6,159
Reaction score

20,411
Points

99,920
Plus Coins
Pronouns

She/Her
I've followed BTS since their debut pretty much
i think watching them become million sellers was the most memorable moment
i was biased ,but i always thought they would be big, but never imagined them selling a million
but maybe their first win too
Events Lead Social Media Graphics
Joined

Jun 10, 2019
Posts

2,516
Reaction score

6,070
Points

33,520
Location
Plus Coins
not miss aki being an og carat oof

my fav seventeen moment is still this no cap
That video... i am screaming. That was such a funny and cute vid. I hope the 97 liners remember the kisses.
And actually nope. I am not og og.
I got into svt in April 2016 after the gg medley, and then binge-watched all their shows. By the time pretty u was released i had slipped into the diamond life hard.
Taeyong wanna talk to some BOYS
Social Media
Joined

Apr 15, 2020
Posts

1,601
Reaction score

6,484
Points

29,820
Location
Plus Coins
Pronouns

he but not him cuz i'll never be lee taeyong </3
one of my fav comebacks in kpop history... I don't I've felt that same level of excitement in ages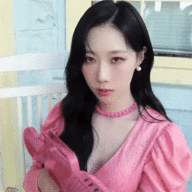 Events Elite Squad VIP+ Donor Early Supporters
Joined

Jun 15, 2019
Posts

9,342
Reaction score

20,413
Points

52,670
Location
Plus Coins
Pronouns

He/Him
Sori leaving her crappy member behind and serving bop of 2018. (and i guess just her music career in general.)
A nobody nugu, told she was too old to be in the industry, from an absolutely broke company, birthed her first anthem.
(Stream to get her 3mill for her 30th this month kek)
Her entire career has been far from easy, but I'd never been prouder. All her projects were crowd funded on tiny budgets, but sis went out and gave it 110%. An era as a fan I'll never forget... and as my broke ass decided to financially support her endeavours, neither will my wallet. kek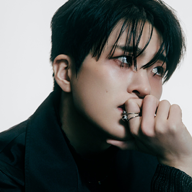 Events Elite Squad First Place HoE
Joined

Jun 16, 2019
Posts

6,816
Reaction score

14,924
Points

102,670
Plus Coins
Aki expect Chomchom to remember again, very anti goldfish memory
.
.
.
GOT7 dropping 7 for 7 album, I remember my whole morning that day because it was my 1st comeback of theirs and I was so excited, I also remember the pain of loving You Are from first listen, but having to wait the whole day to listen to the rest of the album since I had no more time in the morning to do it lol
~ ~ ~
Mess7 2018 edition, I am not sure what they were on, but I won't mind if the get some more again
~ ~ ~
The fact that I didn't clown myself in the year 2020 like I did in 2019, JYPe actually gave Youngjae stuff to do
Joined

Jun 15, 2019
Posts

3,816
Reaction score

5,724
Points

23,670
Location
Plus Coins
Got7 when they first debut
I remember that whole week like it was yesterday and me making my first bias Mark and thinking Jackson was annoying and happy that the jj project wasn't abandoned but put into an actual group also me butchering yugyeom name for like 6 months after that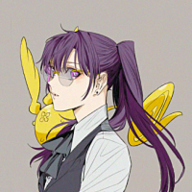 Joined

Jun 16, 2019
Posts

5,601
Reaction score

80,681
Points

87,920
Plus Coins
The moment I decide I want to go bankrupt for the said thing or group. That's when I know I've really become a fan of something; I love the excitement I get from it when I realise that! Although I may have lost interest in some things, looking back on the stuff I bought brings back a lot of memories and it makes me happy. I try to let some things go but I'm too sentimental, like... I have some manga series I bought 8+ years ago and still wanting to complete the collection.
Joined

Jun 18, 2019
Posts

8,217
Reaction score

28,855
Points

50,720
Location
Plus Coins
Pronouns

she/her
Fam. I have TERRIBLE memory... I'll just go with two memories related to my main biases:
When Suho's solo album was announced
When Jungwoo joined the not-jobless-squad, I mean 127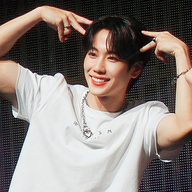 Joined

Jun 16, 2019
Posts

5,172
Reaction score

9,853
Points

58,420
Location
Plus Coins
Pronouns

He/Him
In k-pop it was my first GOT7 comeback (Flight Log: Turbulence).It was also my first k-pop comeback so everything was new...the teasers, music shows, realities, interviews...all of it.
I'm a BoA fan for 11 years now but only after i became a GOT7 fan that i dived deep into the korean culture in general...and i was amazed.
When vixx's fantasy teaser dropped. That was my first cb with them as a starlight, although I was looking into them before. I was shook because it was so different from the fun dynamite comeback earlier. The epic orchestral teaser really made me go...wow, yep, this is my group.

The conception era in general was such a festive time to join. I think they had set a record back in 2016 for highest number of promotions in a year. But after that they took a loong break so it still remains the most memorable to me and many other starlights.
VIP+ Early Supporters Best Updaters
Joined

Jun 16, 2019
Posts

6,224
Reaction score

16,711
Points

62,670
Plus Coins
Where do I even begin?
- TWICE's first ever daesang win at MMA in 2016
- SHINee winning Artist of the Year in 2013
- Yena's name being called out as one of the IZ*ONE members
- IZ*ONE having their first comeback stage post-Mnet controversy when for months it looked like they were gonna disband. Also their first win after all of that. Seeing Eunbi breakdown hit hard.
Literally all of these had left me a sobbing mess​
Last edited:
Joined

Jun 15, 2019
Posts

467
Reaction score

1,007
Points

9,520
Location
Plus Coins
bap - yongguk and zelo dropping am 4:44 and no-title; just seeing them not holding back anymore and saying everything they want to really hit me. that was a really memorable year for bap cos i saw a different side to them
bts - their first american promos in general will stay with me; but when jungkook sang on stage with zion.t. that was another level of pride, i remember being so happy for him
exo - just 2014 and 2015 in general, suho alone on stage at that music show and them releasing promise
seventeen - their first win, but also when their parents gave them their rings in seventeen project, and they were all a huge crying mess (including me dfogufg)

i cant think of anything else rn ghghgh
Joined

Jun 19, 2019
Posts

7,347
Reaction score

3,954
Points

28,820
Location
Plus Coins
hmm, first would be svt's debut project + special debut show on mbc in 2015. i had been following them since 2013 with 17tv, and there was so much doubt leading up to their debut that i myself was starting to believe in it. to be able to watch the first adore u live stage and seeing them going from performing in front of 50 people to successfully completing their debut mission of ~1000 people was a special experience in itself.

second is their first music show win on show champ in 2016. for the reasons you already mentioned, it was amazing to see that their hard work is finally repaid. i was emotional to see them cry, especially the leader line who had the most responsibility on their shoulders.

third, not a big event but probably when they released the mv for smile flower. it always has a special place in my heart, especially the part where the fans sing along to the chorus. i always tear up a bit whenever i watch the mv.

fourth, when an ode's 1st week sales reaches 700k. this was more funny because of how fans were racing to buy albums last minute before the day ends. i was continuously checking for hanteo updates every hour lol.

fifth, the announcement of svt's dome tour. it's special because i felt like svt has been able to grow to the point of being able to hold a dome tour and having so much demand that extra dates were added, a prestigious privilege that not many groups have been able to have. even though it has been cancelled due to the pandemic, i really hope that svt will be able to stand on those stages in the future.

lastly (for now), is the current era with left & right. svt became a million seller, carats are working hard to improve on digital sales and mv views, and i think svt themselves are very happy about this era so far. hopefully there will be more memorable moments to come.
Sowon💙Yerin💙Eunha💙Yuju💙SinB💙Umji💙
Donor VIP+
Joined

Jun 12, 2019
Posts

21,259
Reaction score

279,318
Points

81,520
Plus Coins
'Fingertip' was GFriend's first comeback I saw from start to finish. I had little exposure to Kpop before then, and it was the first album I'd purchased. It's also memorable because I decided to sign up to a forum so I could experience it with other buddies at the time. The MV still gives me goosebumps and now following them on forums has became a big part of my world.
At the same time I became a little addicted to their Vlives, and would watch every minute of every video (still do). I eventually reached the top spot in the fandom for a while but it became impossible to stay at the top forever. They soon had over a million followers on Vapp and it was consuming all of my spare time on the app and 2GB data a day just trying to stay in the top 10.
My finger did get sore from pressing hearts, so the song title was spot on I guess.
This site uses cookies to help personalise content, tailor your experience and to keep you logged in if you register.
By continuing to use this site, you are consenting to our use of cookies.