Joined

Jun 24, 2019
Posts

1,506
Reaction score

4,290
Points

12,220
Location
Plus Coins
Similar to my
"K-Pop Songs That Are Turning 10 Years Old In 2021"
thread, I now bring you my
"10 Anime That Are Turning 10 Years Old In 2021"
thread! Feel free to discuss any that I didn't post myself, too!
Source:
1
,
2
,
3
,
4
Mahou Shoujo Madoka★Magica
Aired:
January 7, 2011 - April 22, 2011 (12 Episodes)
Synopsis:
Madoka Kaname and Sayaka Miki are regular middle school girls with regular lives, but all that changes when they encounter Kyuubey, a cat-like magical familiar, and Homura Akemi, the new transfer student.

Kyuubey offers them a proposition: he will grant any one of their wishes and in exchange, they will each become a magical girl, gaining enough power to fulfill their dreams. However, Homura Akemi, a magical girl herself, urges them not to accept the offer, stating that everything is not what it seems.

A story of hope, despair, and friendship, Mahou Shoujo Madoka★Magica deals with the difficulties of being a magical girl and the price one has to pay to make a dream come true.
Additional Information:
Mahou Shoujo Madoka★Magica has received widespread critical acclaim, with critics praising the writing, visuals and soundtrack of the series, as well as its approach to the magical girl subgenre. It has also been a commercial success, with each BD volume selling more than 50,000 copies.
The series won several awards in Japan, such as the Television Award at the 16th Animation Kobe Awards, as well as 12 Newtype Anime Awards and the Grand Prize for animation in the 2011 Japan Media Arts awards. In 2015, the show was also awarded the inaugural Sugoi Japan Grand Prix, Japan's nationwide vote for manga, anime, and novels considered as cultural assets that have the potential to be beloved all over the world, among all the works published since 2005.
Nichijou
Aired:
April 3, 2011 - September 25, 2011 (26 Episodes)
Synopsis:
Nichijou primarily focuses on the daily antics of a trio of childhood friends—high school girls Mio Naganohara, Yuuko Aioi and Mai Minakami—whose stories soon intertwine with the young genius Hakase Shinonome, her robot caretaker Nano, and their talking cat Sakamoto. With every passing day, the lives of these six, as well as of the many people around them, experience both the calms of normal life and the insanity of the absurd. Walking to school, being bitten by a talking crow, spending time with friends, and watching the principal suplex a deer: they are all in a day's work in the extraordinary everyday lives of those in Nichijou.
Additional Information:
The anime wasn't very financially successful in Japan, and it is Kyoto Animation's fifth lowest-selling anime. However, it was well-received by critics and it garnered a sizeable fanbase in North America and Europe. It also more than doubled its original sales with re-releases. In its native country, it did become a veritable fountain of memes and was appreciated years later. (
5
)
Steins;Gate
Aired:
April 6, 2011 - September 14, 2011 (24 Episodes)
Synopsis:
The self-proclaimed mad scientist Rintarou Okabe rents out a room in a rickety old building in Akihabara, where he indulges himself in his hobby of inventing prospective "future gadgets" with fellow lab members: Mayuri Shiina, his air-headed childhood friend, and Hashida Itaru, a perverted hacker nicknamed "Daru." The three pass the time by tinkering with their most promising contraption yet, a machine dubbed the "Phone Microwave," which performs the strange function of morphing bananas into piles of green gel.

Though miraculous in itself, the phenomenon doesn't provide anything concrete in Okabe's search for a scientific breakthrough; that is, until the lab members are spurred into action by a string of mysterious happenings before stumbling upon an unexpected success—the Phone Microwave can send emails to the past, altering the flow of history.

Adapted from the critically acclaimed visual novel by 5pb. and Nitroplus, Steins;Gate takes Okabe through the depths of scientific theory and practicality. Forced across the diverging threads of past and present, Okabe must shoulder the burdens that come with holding the key to the realm of time.
Additional Information:
Steins;Gate is based on 5pb. and Nitroplus' visual novel of the same title released in 2009, which, to date, has been ported to nearly every possible gaming platform in existence since the 7th Generation. (
6
) In 2011, it won a Newtype Anime Award for the best male anime character of the year, for Rintaro Okabe. (
7
)
Ano Hi Mita Hana no Namae wo Bokutachi wa Mada Shiranai.
Aired:
April 15, 2011 - June 24, 2011 (11 Episodes)
Synopsis:
Jinta Yadomi is peacefully living as a recluse, spending his days away from school and playing video games at home instead. One hot summer day, his childhood friend, Meiko "Menma" Honma, appears and pesters him to grant a forgotten wish. He pays her no mind, which annoys her, but he doesn't really care. After all, Menma already died years ago.

At first, Jinta thinks that he is merely hallucinating due to the summer heat, but he is later on convinced that what he sees truly is the ghost of Menma. Jinta and his group of childhood friends grew apart after her untimely death, but they are drawn together once more as they try to lay Menma's spirit to rest. Re-living their pain and guilt, will they be able to find the strength to help not only Menma move on—but themselves as well?
Additional Information:
The first Blu-ray volume, which went on sale on June 29, 2011, sold more than 31,000 copies in the first week of release. At the time, that first week sales figure was the third highest for a first volume Blu-ray release of a television anime, after Mahou Shoujo Madoka★Magica (2011) and K-On! (2009). AnoHana received a Jury Selection award in the Animation division of the 15th Japan Media Arts Festival.
Ao no Exorcist
Aired:
April 17, 2011 - October 2, 2011 (25 Episodes)
Synopsis:
Humans and demons are two sides of the same coin, as are Assiah and Gehenna, their respective worlds. The only way to travel between the realms is by the means of possession, like in ghost stories. However, Satan, the ruler of Gehenna, cannot find a suitable host to possess and therefore, remains imprisoned in his world. In a desperate attempt to conquer Assiah, he sends his son instead, intending for him to eventually grow into a vessel capable of possession by the demon king.

Ao no Exorcist follows Rin Okumura who appears to be an ordinary, somewhat troublesome teenager—that is until one day he is ambushed by demons. His world turns upside down when he discovers that he is in fact the very son of Satan and that his demon father wishes for him to return so they can conquer Assiah together. Not wanting to join the king of Gehenna, Rin decides to begin training to become an exorcist so that he can fight to defend Assiah alongside his brother Yukio.
Additional Information:
An anime film, Blue Exorcist: The Movie, premiered in December 2012. A second season, titled Blue Exorcist: Kyoto Saga, aired from January to March 2017. The first anime series contains an anime-exclusive story arc starting in episode 16. The original ending contained within the first season's final nine episodes is retconned in the second season, with the anime story timeline once again following the narrative of the manga. The second season adapts volumes 5 through 9 of the manga. (
8
)
Uta no☆Prince-sama♪ Maji Love 1000%
Aired:
July 3, 2011 - September 24, 2011 (13 Episodes)
Synopsis:
Haruka Nanami, an aspiring composer from the countryside, longs to write music for her beloved idol, Hayato Ichinose. Determined to accomplish this goal, she enrolls into Saotome Academy, a highly regarded vocational school for the performing arts.

Upon her arrival, Haruka soon learns that everyone on staff, including the headmaster, is either an idol, a composer, or a poet. To top it all off, she is surrounded by incredibly talented future idols and composers, and the competition among the students is fierce; with the possibility of recruitment by the Shining Agency upon graduation, the stakes are incredibly high. As she strives to reach her dream at the academy, one fateful night, a series of events lead Haruka to a mysterious man standing in the moonlight, and he seems a bit familiar...
Additional Information:
Originally released as just a visual novel of the same name, Uta no Prince-sama is now a wildly successful mulimedia franchise. (
9
) In 2019, the Uta no Prince Sama Maji Love Kingdom film earned more than about 1.8 billion yen (or 16.45 million USD). (
10
)
Fate/Zero
Aired:
October 2, 2011 - December 25, 2011 (13 Episodes)
Synopsis:
With the promise of granting any wish, the omnipotent Holy Grail triggered three wars in the past, each too cruel and fierce to leave a victor. In spite of that, the wealthy Einzbern family is confident that the Fourth Holy Grail War will be different; namely, with a vessel of the Holy Grail now in their grasp. Solely for this reason, the much hated "Magus Killer" Kiritsugu Emiya is hired by the Einzberns, with marriage to their only daughter Irisviel as binding contract.

Kiritsugu now stands at the center of a cutthroat game of survival, facing off against six other participants, each armed with an ancient familiar, and fueled by unique desires and ideals. Accompanied by his own familiar, Saber, the notorious mercenary soon finds his greatest opponent in Kirei Kotomine, a priest who seeks salvation from the emptiness within himself in pursuit of Kiritsugu.

Based on the light novel written by Gen Urobuchi, Fate/Zero depicts the events of the Fourth Holy Grail War—10 years prior to Fate/stay night. Witness a battle royale in which no one is guaranteed to survive.
Additional Information:
In 2019, Crunchyroll included the series among "Top 25 anime of the decade" list, with writer Azaly Zeldin calling it "one of the best anime series of the past decade". Zeldin wrote that the series is an "expensive, beautiful and smart action thriller that consolidated the glory of ufotable, Gen Urobuchi and Yuki Kajiura, and has become for the modern anime industry something similar to what The Dark Knight means for the current wave of comic book movies." Writing for Comic Book Resources, Sage Ashford ranked it #8 on his list, stating that the "series is so important it revitalized the [Fate] franchise in the world of anime, resulting in multiple series and films that have continued even into 2019." IGN also listed Fate/Zero among the best anime of the decade, praising the series for its "dark, mature tale that doesn't shy away from sensitive material" and for "having some of the best animation that lauded studio Ufotable has ever produced. It perfectly sets the stage for Fate/Stay Night, but beyond that, it also stands on its own as the perfect entry point into the series." (
11
)
Hunter x Hunter
Aired:
October 2, 2011 - September 24, 2014 (148 Episodes)
Synopsis:
Hunter x Hunter is set in a world where Hunters exist to perform all manner of dangerous tasks like capturing criminals and bravely searching for lost treasures in uncharted territories. Twelve-year-old Gon Freecss is determined to become the best Hunter possible in hopes of finding his father, who was a Hunter himself and had long ago abandoned his young son. However, Gon soon realizes the path to achieving his goals is far more challenging than he could have ever imagined.

Along the way to becoming an official Hunter, Gon befriends the lively doctor-in-training Leorio, vengeful Kurapika, and rebellious ex-assassin Killua. To attain their own goals and desires, together the four of them take the Hunter Exam, notorious for its low success rate and high probability of death. Throughout their journey, Gon and his friends embark on an adventure that puts them through many hardships and struggles. They will meet a plethora of monsters, creatures, and characters—all while learning what being a Hunter truly means.
Additional Information:
It is a complete reboot of the anime adaptation starting from the beginning of the manga, with no connections to the first anime from 1999. (
12
) In 2019, Polygon named the series as one of the best anime of the 2010s, and Crunchyroll listed it in their "Top 25 best anime of the 2010s". IGN also listed the Hunter × Hunter 2011 adaptation among the best anime series of the 2010s. (
13
)
Chihayfuru
Aired:
October 5, 2011 - March 28, 2012 (25 Episodes)
Synopsis:
Chihaya Ayase, a strong-willed and tomboyish girl, grows up under the shadow of her older sister. With no dreams of her own, she is contented with her share in life till she meets Arata Wataya. The quiet transfer student in her elementary class introduces her to competitive karuta, a physically and mentally demanding card game inspired by the classic Japanese anthology of Hundred Poets. Captivated by Arata's passion for the game and inspired by the possibility of becoming the best in Japan, Chihaya quickly falls in love with the world of karuta. Along with the prodigy Arata and her haughty but hard-working friend Taichi Mashima, she joins the local Shiranami Society. The trio spends their idyllic childhood days playing together, until circumstances split them up.

Now in high school, Chihaya has grown into a karuta freak. She aims to establish the Municipal Mizusawa High Competitive Karuta Club, setting her sights on the national championship at Omi Jingu. Reunited with the now indifferent Taichi, Chihaya's dream of establishing a karuta team is only one step away from becoming true: she must bring together members with a passion for the game that matches her own.
Additional Information:
In 2020, the creator of Chihayafuru, Yuki Suetsugu, established "Chihayafuru Fund" for the purpose of providing information on competitive karuta, to support the management of various competitions, and to promote the Ogura Hyakunin Isshu. Inspired by her strong intention "I want to return the favor to karuta," Chihayafuru Fund is operated based on donations from individual supporters and corporate sponsors, in addition to the profit from the sales of the Chihayafuru merchandise. (
14
)
Mirai Nikki
Aired:
October 9, 2011 - April 15, 2012 (26 Episodes)
Synopsis:
Lonely high school student, Yukiteru Amano, spends his days writing a diary on his cellphone, while conversing with his two seemingly imaginary friends Deus Ex Machina, who is the god of time and space, and Murmur, the god's servant. Revealing himself to be an actual entity, Deus grants Yukiteru a "Random Diary," which shows highly descriptive entries based on the future and forces him into a bloody battle royale with 11 other holders of similarly powerful future diaries.

With the last person standing designated as the new god of time and space, Yukiteru must find and kill the other 11 in order to survive. He reluctantly teams up with his obsessive stalker Yuno Gasai (who also possesses such a diary), and she takes it upon herself to ensure his safety. But there's more to the girl than meets the eye, as she might have other plans for her unrequited love...
Additional Information:
Yuno Gasai, the main female protagonist of Mirai Nikki, has become an extremely popular and somewhat of a breakout character in anime and manga fandom. In a 2013 poll by BIGLOBE, Yuno was voted to be the most popular yandere character. In June 2020, Yuno was ranked as the 6th Best Yandere Character in Anime by Comic Book Resources. The facial expression Yuno makes at the end of the first episode of Mirai Nikki has become a popular meme on the internet known as "Yandere Face", and has since been used by fans to associate yandere characters, with several netizens editing Yuno's face to make it look like other characters from various anime/manga series. (
15
)​
Joined

Jun 2, 2020
Posts

76
Reaction score

39
Points

370
Location
Plus Coins
I've only watched Madoka Magica, Mirai Nikki, and Hunter x Hunter. (I still need to watch the Madoka Magica movies, so I can have another existential crisis... hehe)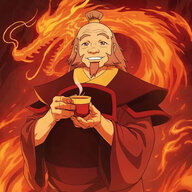 Iroh
Social Media
VIP+
Early Supporters
Joined

Jun 16, 2019
Posts

4,661
Reaction score

15,388
Points

47,170
Plus Coins
A lot of iconic anime in that list, Steins;Gate being my pick of the bunch considering it's in the top 10 in terms of my all-time favourite anime. One of the few as well that actually has a genuinely great dub that's almost on par with the original sub. Okabe's character is really well-written.

On a side note, boy do I feel old!
Last edited:
you are my ONE Story 🔥
VIP+
Early Supporters
Joined

Jun 15, 2019
Posts

82,580
Reaction score

156,053
Points

106,720
Plus Coins
i don't know that HXH has a reboot anime, is it good?
meanwhile, i still haven't got time to watch my baby suzuchan in chihayafuru live action
Joined

Jun 24, 2019
Posts

1,506
Reaction score

4,290
Points

12,220
Location
Plus Coins
i don't know that HXH has a reboot anime, is it good?

meanwhile, i still haven't got time to watch my baby suzuchan in chihayafuru live action
i personally gave the hunter x hunter reboot a 8.9/10, so a pretty high score. as i also mentioned in the thread, it has appeared on a number of "best anime of the 2010s" lists.
A Dying Light (An Endless Fight)
Donor
Joined

Dec 28, 2020
Posts

1,066
Reaction score

1,940
Points

9,720
Location
Plus Coins
Poetry contests were the best. I loved Chihayfuru!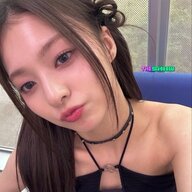 Girl Groups Supporter
Early Supporters
Joined

Jun 16, 2019
Posts

4,394
Reaction score

3,126
Points

12,720
Location
Plus Coins
I've seen Steins Gate and Fate Zero

I even think they were the last animes I've fully watched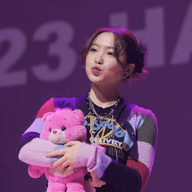 stars over me
Graphics Lead
Awards
Joined

Jun 16, 2019
Posts

1,733
Reaction score

2,053
Points

12,670
Location
Plus Coins
I haven't seen any but most of them are names I remember being around when I first watched anime... I feel old