[Inserts imaginary graphic]
The Last Train Sequel
(Previously hosted by soozie.)
Intro
On your train ride to the Hallyuplus 1st Anniversary ceremony, you overheard the Events Team's conversation and discovered that they are scheming to overtake the H+ forum and make Akidoki the overlord. You gasp in shock, and are about to step away to inform the rest of the users when you trip over a shiny orb and fall flat on your face, blowing up your cover in the process.
You turn and see that they are coming after you so you quickly scramble on your feet and take off. You know your last hope is to get to the mod station to report this evil scheme, and the only way to get there is to go through multiple train coaches filled with danger. Will you be able to make it out alive and prevent their horrible plan of turning everyone into game addicts from happening?
How to Play
Players will be randomly assigned into teams. Each team will be given a total of 4 hints upon request to assist them with completing the challenges. Hints may not be applied to flash games.

There are 7 challenges in total, which may consist of flash games, puzzles, etc.

At the beginning of the game, I will set up two PMs for all teams - one Discussion PM and one Answer PM. The Discussion PM is for the teams to work together and solve the challenges, while the Answer PM is used to receive the challenges, submit answers, request for hints, and ask any questions (as I'll not be checking the Discussion PMs much).

Once your team has successfully finished a challenge, you will receive the next one. The first challenge will be posted in the main thread, while the rest will be given in the Answer PM.
The game ends when 3 teams have successfully completed all challenges.
Rules
Please submit answers one at a time.

You may submit again, but please only do so after the GM has indicated that the previous answers are incorrect.

Please have good sportsmanship and do not cheat.

Please do not collude or share answers with other teams in any way.

Have fun and be nice.
All other H+ rules apply and must be followed.
Player List
1. @Mrs. Bobinho
2. @Yuki
3. @yongfilms
4. @Mina
5. @Chomiczewska
6. @OutroTearTheFirst
7. @Chiharu
8. @Nara
9. @Eiko
10. @BlueNose
11. @Bchip
12. @Still Disappointed
Wait-List
@Ombré
@wonwoo
Prize Distribution
All prizes may be subject to change.
1st place - 40 elite points; 2 orbs; and 20K plus coins each member.
2nd place - 30 elite points; 1.5 orb; and 15K plus coins each member.
3rd place - 20 elite points; 1 orb; and 10K plus coins each member.
Participation - 7 elite points and 20K plus coins.
​
Last edited: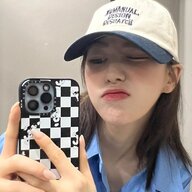 Social Media Early Supporters
Joined

Jun 15, 2019
Posts

1,337
Reaction score

1,153
Points

12,820
Location
Plus Coins
Taeyong wanna talk to some BOYS
Social Media
Joined

Apr 15, 2020
Posts

1,601
Reaction score

6,484
Points

29,820
Location
Plus Coins
Pronouns

he but not him cuz i'll never be lee taeyong </3
yeah I can still play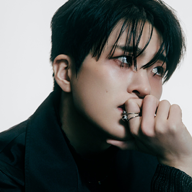 Events Elite Squad First Place HoE
Joined

Jun 16, 2019
Posts

6,816
Reaction score

14,924
Points

102,670
Plus Coins
Yup, I can play
I just wish summer could never end.
Events Elite Squad Sixth Place HoE User of the Month
Joined

Jun 30, 2019
Posts

6,159
Reaction score

20,411
Points

99,920
Plus Coins
Pronouns

She/Her
Joined

Jun 18, 2019
Posts

2,772
Reaction score

4,394
Points

58,770
Location
Plus Coins
Joined

Jun 16, 2019
Posts

6,301
Reaction score

17,767
Points

80,870
Location
Plus Coins
Not to say that Im in love with you
Social Media VIP+ Early Supporters
Joined

Jun 15, 2019
Posts

7,295
Reaction score

63,471
Points

75,420
Location
Plus Coins
Hi guys, due to the forum being down, I'm gonna have to repost the sign-up and reschedule this for Monday 11AM EST / Tuesday 12AM KST. I...think these were the original list so I'm tagging you guys. Let me know if you can still make it. I'm taking the first 12 sign-ups. Sorry for the inconvenience

@Ombré @yongfilms @Chomiczewska @Mrs. Bobinho @Nara @Bchip @Eiko @AKID❀KI @BlueNose @OutroTearTheFirst @Chiharu @Yuki
i can still play
Joined

Jun 15, 2019
Posts

3,816
Reaction score

5,724
Points

23,670
Location
Plus Coins
I'm can I go to the waitlist.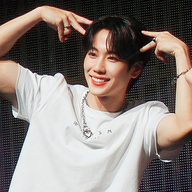 Joined

Jun 16, 2019
Posts

5,172
Reaction score

9,853
Points

58,420
Location
Plus Coins
Pronouns

He/Him
Hi guys, due to the forum being down, I'm gonna have to repost the sign-up and reschedule this for Monday 11AM EST / Tuesday 12AM KST. I...think these were the original list so I'm tagging you guys. Let me know if you can still make it. I'm taking the first 12 sign-ups. Sorry for the inconvenience

@Ombré @yongfilms @Chomiczewska @Mrs. Bobinho @Nara @Bchip @Eiko @AKID❀KI @BlueNose @OutroTearTheFirst @Chiharu @Yuki
I can still play
So Iconic - User OT Month 4 April , May AND June
Content+ Lead Social Media
Joined

Jun 11, 2019
Posts

3,560
Reaction score

14,611
Points

50,920
Location
Plus Coins
Yeah I should be able to make it
Joined

Jun 19, 2019
Posts

7,347
Reaction score

3,954
Points

28,820
Location
Plus Coins
i can also play but feel free to waitlist me if the list is already full
This site uses cookies to help personalise content, tailor your experience and to keep you logged in if you register.
By continuing to use this site, you are consenting to our use of cookies.