Servant Of Luda
Early Supporters
Posts

354
Reaction score

248
Points

3,620
Location
Plus Coins
And just as mysteriously as it arrived, it left…
The Hollywood Reporter
brings us news
of
the Game of Thrones prequel series
HBO filmed a pilot for this past summer. The show, which was to be set thousands of years before the original series during the Age of Heroes, would have starred the likes of Naomi Watts and Miranda Richardson, plus
a gaggle of other actors
. But it is not to be. HBO will not be ordering the pilot to series.
Why did HBO decide not to pick up the show? We probably won't know for a while, if ever, but people were starting to worry about a month back, when
it broke
that HBO was close to ordering a pilot for a different
Game of Thrones
prequel show, this one based on George R.R. Martin's
Fire & Blood
, a history of the Targaryen dynasty in Westeros. Were we
really
going to live in a world where HBO had two different
Game of Thrones
shows?
Maybe HBO executives didn't like the pilot showrunner Jane Goldman put together. Maybe the vagaries of the TV business got in the way; as
Game of Thrones
showrunners David Benioff and Dan Weiss reminded us during
a recent panel discussion
, small details can make the difference between a show that goes or one that dies. From the beginning, it was never a sure thing that a prequel would get off the ground, with exec Casey Bloys
saying
that the idea was to "take a couple of shots and see," and hope that "at least one lives up to the level of quality" of the original show.
I'm of two minds about this. From the beginning, the Age of Heroes show always struck me as a curious choice for a prequel. It was purportedly going to tell the story of the Long Night, about the first time White Walkers invaded Westeros, the event that precipitated the building of the Wall. "From the horrifying secrets of Westeros' history to the true origin of the White Walkers, the mysteries of the East to the Starks of legend — it's not the story we think we know," read the logline. So we would also get a cast spread out over the world of ice and fire, with the threat of the White Walkers looming over all. Doesn't that sound a little…familiar?
On the other hand, the prospect of a Westeros that had very few ties to the one we'd come to know was exciting. A prequel based on
Fire & Blood
, while exciting, would include a lot of things we're already familiar with, including dragons, Targaryens and the Iron Throne.
And just to reiterate: there's no guarantee that HBO is going to pick up
that
show, either, or
the last one
George R.R. Martin has said is under consideration. Is HBO rethinking a return trip to Westeros all together, or just reevaluating its options? Time will tell.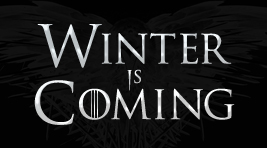 And just as mysteriously as it arrived, it left...The Hollywood Reporter brings us news of the Game of Thrones prequel series HBO filmed a pilot for thi...
winteriscoming.net
SHAME!!! I was looking forward to it