Posts

1
Reaction score

0
Points

20
Plus Coins
If you think you want a tattoo then the best suggestion would be that you plan out the design and position of your tattoo beforehand. Getting inked is a permanent commitment and you wouldn't want something on your skin that you are not happy with. For that reason, there are several other tattoos services suggest that whenever you are planning on getting a tattoo you must take into consideration as to where the tattoo would look best and what form it should be in. whether the stencil and design is exactly as you aimed it to be or not. How important do you think it is to plan out tattoos?
Last edited by a moderator: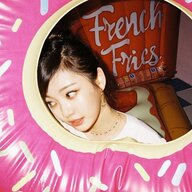 MY | ningmeng
Early Supporters
I think it depends on people ? For me it is extremely important as I have body dysmorphia so changing my body is something really hard for me. But I can understand people who get tattoos for fun, without thinking about it.
I would like to get a tattoo in a few years and I'm thinking about placement. The problem is that all of the placements that I like have the reputation of being painful so I know that the tattoo artist that I want might say no. I want a placement that doesn't change a lot as I'll get older, that is hidden (visible tattoos are forbidden at my job, and changing company won't change the rule as it is the same everywhere in the world and even stricter) and where I can see my tattoo. These 3 are the golden rules for me.
It really depends on people but I think it's super important to plan the position and design cause it's pretty much permanent.

It can take up to years to remove a tattoo and the removal isn't completely perfect either - there can be scars and stuffs. So yeah, better plan it out rather than regret it later.
Posts

1,043
Reaction score

810
Points

7,220
Location
Plus Coins
I planned my first like nothing else before. Same with piercings, after a whiile, it stops having that much importance tbh, lol. Not that you can't have a super meaningful tattoos at any point of your life, but you also begin goofing off with them as well, it becomes fun.
Nations Idol
Early Supporters
Posts

2,456
Reaction score

2,230
Points

11,720
Location
Plus Coins
Folks, that's a spam acc

Or is it? They did post in the right section