HIP HOP RAPPER
Early Supporters
Joined

Jun 16, 2019
Posts

924
Reaction score

464
Points

5,870
Location
Plus Coins
Bloody Coin
do you know if aimyon will release another single with the album release or naked heart is the last single from her 3rd full album??

im new fan, would like to know where to get any info of her activity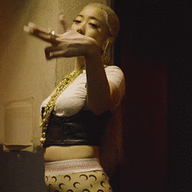 Joined

Jun 17, 2019
Posts

445
Reaction score

182
Points

8,620
Location
Plus Coins
Bloody Coin
do you know if aimyon will release another single with the album release or naked heart is the last single from her 3rd full album??

im new fan, would like to know where to get any info of her activity
New MV from the 3rd album.
For updates on Aimyon I follow her Twitter, Insta and Youtube. As she often posts about album and single releases there.
And I keep an eye on Japanese news for updates too ~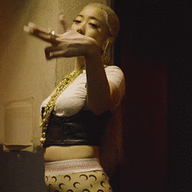 Joined

Jun 17, 2019
Posts

445
Reaction score

182
Points

8,620
Location
Plus Coins
Bloody Coin
Aimyon will appear on NHK TV "SONGS" broadcast on September 5, 2020.
Aimyon will be the third appearance of "SONGS". The unique view of the world captures the hearts of a wide range of people as well as young people. Why is everybody feeling "something" differently from everyone so far? In order to approach the secret, the program director Hiroshi Oizumi has made a policy as an artist, such as musicality and commitment to lyrics, using a number of "words" that Aimyon has transmitted in the media and SNS etc. , Furthermore, she approaches her love affairs and reveals her true face.
The performance song will be the hit song "Haru no hi", which is a hot topic in anime movie commercials and commercials. The bare ballad "Naked Heart" released in June this year. And it was announced in 2017 and is still popular, and "I want to convey love" will be shown in a special version.
Source
This site uses cookies to help personalise content, tailor your experience and to keep you logged in if you register.
By continuing to use this site, you are consenting to our use of cookies.