They did an Instagram live on the Girls Planet insta that was basically each girl answering a question.
I don't know if they will take it down but someone put it up on youtube
Voting on this was way harder. Had to leave out so many girls that would fit the songs and also pick girls that fit multiple songs.
Mnet has uploaded highlight versions of the solo cams for the girls that are gonna perform next episode.
Little Mix - Salute
Arai Risako
,
Cai Bing
,
Chiayi
,
Hayase Hana
,
Kim Doah
,
Kim Hyerim
,
Shima Moka
,
Yoon Jia
and
Zhang Luofei
.
Taeyeon - All About You
Choi Yeyoung
,
Huang Xingqiao
and
Sakurai Miu
.
Lee Sunhee - Fate
Choi Yujin
,
Kang Yeseo
,
May
,
Shen Xiaoting
,
Su Ruiqi
and
Yamauchi Moana
.
ITZY - In the Morning
Fu Yaning
,
Huh Jiwon
and
Sakamoto Mashiro
.
IU - My Sea
Jeong Jiyoon
,
Kim Chaehyun
,
Li Yiman
,
Nonaka Shana
,
Sakamoto Shihona
and
Xu Ziyin
.
SMTM9 - VVS
Kamimoto Kotone
,
Lee Chaeyun
and
Liang Jiao
.
2PM - My House
Kuwahara Ayana
,
Seo Youngeun
and
Wang Yale
.
Episode 6 down.
Not really a big fan of the songs they picked and how they distributed the positions. A couple of them it feels like they just wanted to go for the shock value of this is a vocal song but you are gonna dance or the opposite. Don't really see the point in that. Fishing for viral stuff very rarely works, I would rather they just chose stuff that made more sense for a better performance. I also feel like they always overestimate how many girls will want to do rap and it always ends up with girls that don't want to being stuck in a rap performance. They didn't even have that many rap positions just 2 groups of 3 and a few raping parts on the group songs. I think they would be fine with just one rap group specially considering most kpop songs have an obligatory rap in them already. Also by picking some non kpop songs they basically gave the Chinese and Japanese girls some major handicap. I really think they should stick with kpop songs and at most a very popular western pop song or two.



Both kpop companies and audition shows are super into self-produced stuff and I'm not a fan of it. I know even in PD101 the girls did some arrangement and choreographing but it wasn't a big selling point and a big part of the narrative of the show. Not everyone that wants to be a kpop idol wants to or has any aptitude for either and I feel like it's a very unfair thing to judge the girls on. I would rather they kept it behind the cameras and only focus on it if they did it particularly well rather then pretend is a requirement for idols and pass it off as a shortcoming on the show when someone isn't a great choreographer or music arranger. This is why the trainers and producers are super important to guide the girls. I don't know if it's just the editing but it does feel like they are not doing anything to help the girls just giving them unnecessary stress for stuff they won't have to do at all when they debut. Feels a lot like drama baiting for the sake of ratings.



The benefit for winning the mission along with the planet pass figures to do the same thing as the first mission. Not gonna change much except a couple of girls might get saved and a few positions will swap. All things considered I don't have a problem with that. Considering how inherently arbitrary the judging is I like that not everyone that wins the mission will be immediately elevated to not being eliminated but if you are close it's just enough to push you over the line. The planet pass I like in theory not super happy how they used it in practice. I like the idea of saving a girl that wasn't popular but has more to show, but don't like the trainers playing producer and trying to save girls they think fit the idea of what they want the group to be. The pressure they put on Ruan felt completely unnecessary and undeserved. She didn't pick herself to be the planet pass, the trainers did. If they think she isn't talented enough they shouldn't be putting the pressure on her. It's their fault for not picking the girl that had more talent.



They edited Jiao as if she just picked rap position for no reason, but her cell was 3rd last to pick and her choices were the rap group, Salute dance group or vocal+rap Btob song. None really match her since her vocals don't seem great and Salute is a girl crush song.



Yaning seems to be really good at focusing on concept. For now she has only done strong concepts so it's hard to tell if she would have the same level of focus if it was a more cute or gentle concept, but it seems like she has a clear image of what she wants to present and that's pretty cool. Very useful to have in a group when most girls don't even have that factor in when they are so busy just worrying about singing and dancing properly.



I don't agree with what the music director said to Yeyoung team. Yes the original song is more emotional but you told the girls to rearrange the song and looking at the lyrics I don't see why trying to make the song more upbeat and cute wouldn't work. The lyrics focus more on the hope of meeting again and rekindling their love rather than sorrow for losing it so a cute take on it would be fine. If you want them to do a straight cover of the song or just perform the particular way you want it just drop the pretense and give the girls the finished product rather than have them jump through hoops for no reason just to get where you want them to. Yeyoung took it well though and just moved on. It felt very pointless watching though.



Yale got a very rough edit again. Last time they just glossed over her performance and played it off as if it was great so we'll see what they do now. I got a feeling she would work better as a soloist writing her own stuff for herself though than being part of a girl group. Don't know if her company made her join the show or what, but she doesn't seem super interested on being part of a group just doing her own thing. Which is fine, I think she has the vocal talent to do well as a solo singer.



Their pressure on Yurina also felt very unnecessary. They always do this and I always feel like they are missing the point. I think the trainers buy in to the fallacy that kpop is about talent when it really isn't. The most popular people are not the most talented and they should stop trying to equate one to the other. The one thing I would agree is don't do it if you can't. Yurina is perfectly fine as a lead or sub vocal don't try to be a main vocal. You don't need to do it. You don't need to the main vocal or main dancer just because you got the most votes. One thing has nothing to do with the other. Just do the best you can do in your position.



I think the production crew wanted the We Are performance to have a similar impact as the You Look Good performance from Produce 101 had but it just doesn't land it well. The original lyrics are about being looked down on while just trying to make a living and working hard for your dreams, the rap the girls wrote was more of a bland I'm practicing till late at night and that's good which doesn't really elicit any kind of deep emotion. If you compare it to what the You Look Good lyrics that were about the cruelty and unfairness of being judged by people getting just a warped glimpse of their hard work trying to achieve a dream while watching people they grew attached to and worked hard side by side be eliminated. It just doesn't have the same depth and intricacy of complex feelings. I feel like when the PDs picked the song they imagined something similarly touching even if not directly inspired by the PD101 performance. I don't blame the girls because first none of them are rappers and they are just young kids that want to be idols. It's not everyone that can just write a very touching and emotional rap. I think the performance fell a bit flat. I'm not surprised Manami had some good sense of rhythm because she does taiko and that is a huge part of any percussion based performance. She did well considering she was rapping in a language she can't speak. Bora did well too, but also not surprising considering she is a pretty good singer herself and that comes with a pretty good sense of rhythm. Wenzhe also did well. Still the performance lacked impact. If they got actual rappers to do this like what was the case for at least 2 of the 3 on the PD101 performance maybe they manage to put out a memorable performance. I just can't help but feel like it would have been better if this was a straight up dance or vocal performance rather than rap. It's a waste to not have Bora on a vocal performance and I think both Manami and Wenzhe would suit it better even if the latter doesn't fit the same image as the first 2. The girls did their job to the best of their abilities but the performance wasn't too impressive.

I'm not gonna judge the choreography of the Ice Cream performance because I don't think it should be part of the evaluation or the point of the show. Overall everyone did well enough and I didn't notice any mistakes. Ruan, Myah and Ririka overdid their expressions at parts, but not a huge problem. Ruan, Myah and Nancy looked a bit stiff with their dance moves. No one really stood out to me but everyone did fine. Bahiyyih improved her expressions a bit but still had a few blank expressions. Xinwei looked better dancing. I wasn't blown away like the trainers seemed to be but I also didn't think the girls lacked much. I'm not a fan of this song so maybe that played into it a bit.

I don't think the girls or the producers get the point of the song on the No Excuses performance. They played it off like an annoyed girlfriend being clingy in the intro and the girls expressions were more straight up bright and cheery than the more sassy cheeky tone the song has. It's not surprising the girls don't get it because they are all between 17 and 19 years old from conservative countries. The producers on the other hand should have known better. This is another song that maybe the theme was just not a fit for the show. It's hard to do western pop because the themes will be mostly adult and I think they need to do a deeper dive before picking songs from that catalogue imo. The girls all danced well. You can kind of see their strengths and weaknesses. Hikaru seemed to do a better job with putting energy in her moves while Suyeon had more detail.

Missing You was a pretty solid performance. It's hard for me to tell how much Hyewon is improving. She continues to show a sweet voice but still missing a few things like proper projection at parts and breathing. Cheukying intro was a bit robotic and lacked emotion but she did well rapping. Nothing outstanding but a perfectly fine showing. I wish Xinyu could have sang more. It's a shame she had to mostly rap because she seems to be a decent singer with a nice voice. They played up Yurina struggling a lot but even in the interim check I didn't think she did that poorly. She did fine in the performance. She shouldn't be a main vocal but in a lead to subvocal part she is completely fine. The pressure they put on her feels completely pointless. Reina definitely stood out in this performance. Her best performance so far. Got to showcase her biggest strength in her vocals and she delivered. Jeongmin also did very well. Very pleasing voice with pretty good idea on how to use it. I wish she were on a 3 person vocal team so I could hear her singing more. It doesn't look like she is gonna survive because she was 17th on the individual ranking and got zero focus on this episode. It's a shame. I wonder what TOP media is going to do with her because I don't know what other trainees they have besides her and Myah. I hope TOP manages to debut her because there are way too many produce series girls that never got to debut and it's a huge shame.

From what they keep teasing it looks like Yeseo is going to use her acting chops to portray the emotion of Fate very well. She is clearly a favorite of the show but I still feel like she is a very precarious position in the voting. We'll see if she gains more fans or if she faces some resistance. I hope she makes it but can see a tragic favored but ends in 10th kind of situation.

Right at the cutoff point Dayeon fell from 7th, Xinwei fell from 5th and Kotone rose from 13th. Seems like there is gonna be a bit of a shake up in the rankings come elimination time. This time I imagine about 8 girls I've been rooting for will be eliminated. With the produce series I usually end with only a couple girls I voted for in the final performance. It doesn't help that I mostly vote for the girls that I think are in danger of elimination but close enough that my vote counts.

The creation songs all seem pretty nice. Better than previous series imo. We'll see how they turn out in the full version. I like the concepts they went for pretty standard which I think is the best for the girls to showcase their talents. You have a girl crush song, a standard pop song, a more vocal oriented song and a more dance club style song. It was very hard voting for which girls fit the songs on the Universe app. Had to make some hard choices on who to leave out. It's gonna be real interesting seeing who survives the next elimination and how they distribute the parts for the songs.

I'm a bit worried that interest on the show in Korea isn't huge and that might affect how the group that debuts does. We'll have to wait and see on that. Maybe all factors combined of the rigging scandal, the idol fatigue Korea is going through, having Japanese and Chinese contestants and the pandemic exhaustion and financial setbacks conspire to people in Korea not caring as much about this show. Hopefully they get the loyal and passionate idol fans that drives their sales at least if they don't get the genral korean populace interest.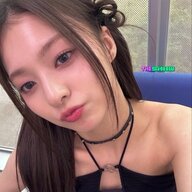 Girl Groups Supporter
Donor
Early Supporters
Joined

Jun 16, 2019
Posts

5,128
Reaction score

4,045
Points

20,720
Location
Plus Coins
The songs chosen are questionable I agree. And with few times to practice they had to self produce like arrangement and choreo ?
Jiao looks so lost
Yaning already did some
cute performance
. I think she can pull well other concepts.
Next elimination round will be more impacful with more noticeable girls who will leave. Especially the K-group where the competition is harsh.
No idea how this group would do compared to IZ*ONE with the rigging scandal, with the Chinese idols being part of the group, with the survival show concept, etc.
Joined

Jun 16, 2019
Posts

3,139
Reaction score

2,681
Points

15,720
Location
Plus Coins
Episode 6 down.

Not really a big fan of the songs they picked


Their pressure on Yurina also felt very unnecessary. They always do this and I always feel like they are missing the point. I think the trainers buy in to the fallacy that kpop is about talent when it really isn't. The most popular people are not the most talented and they should stop trying to equate one to the other. The one thing I would agree is don't do it if you can't. Yurina is perfectly fine as a lead or sub vocal don't try to be a main vocal. You don't need to do it. You don't need to the main vocal or main dancer just because you got the most votes. One thing has nothing to do with the other. Just do the best you can do in your position.
Agree on these points
Yaning already did some

cute performance

. I think she can pull well other concepts.
I didn't mean it so much as being able to perform a cute song but more like she seems to have a very clear vision of what she wants the stage to look like when it's a strong concept, like with Helicopter and In the Morning she was very proactive about how she thought it would be best to portray the song and I don't know if she is just good at focusing on concepts in general or if she just is very interested in girl crush concepts and wouldn't be that proactive if it were a more cutesy type of performance. It's nice to know she does well on cute concepts too though.
They've uploaded a fixed cam one shot version of the performances from episode 6.
And ep 7 teaser
Behind the scenes pictures of the combination mission groups.


25 girls reached their goal and posted a video on the Universe app. Yujin, Myah, Yeseo, Bora, Chaehyun, Kim Dayeon, Doah, Suyeon, Youngeun, Jia, Cai Bing, Xinwei, Xingqiao, Jiao, Xiaoting, Ruiqi, Yale, Hikaru, Yurina, Ririka, Ayana, May, Manami, Shana and Mashiro.
This site uses cookies to help personalise content, tailor your experience and to keep you logged in if you register.
By continuing to use this site, you are consenting to our use of cookies.