Greetings and hallucinations! We welcome our beloved guests to the greatest and the grandest Halloween festival held annually by a family renowned for their eccentricity: The Addams Family. Every year we invite Halloween enthusiasts from all over the world to join our family in our grim celebrations. Our glorious manor stretches up to vast acres of land with a variety of activities stationed for our tourists; All you whimsical fantasies made into reality!
The Mansions sports all the best state of the art features. The bedrooms all warm an comfy with it's Nail Beds, Iron Maidens that will help you relax, a luxurious garden of thorns and flytraps, infinity pools filled with slime overlooking our well maintained Cemetery, large roller coasters with no seat-belts, and of course you have all the doors that lead to absolutely nowhere to give you that extra sense of adventure . To top it all, we have invited all your horrifying celebrities that you adore from near and far, surely you must recognize these pretty souls.
There are also two nearby nearby islands available to explore, and it is a well-known rumour that ancient treasures had been hidden in these islands. Many souls come every year just to find these treasures, but none have been lucky so far. Maybe you will find luck? Just drop a gold coin into the sea, and the Ferryman will come to take you there.
So buckle up as we take you on a a bizarre adventure, but before that, let me introduce to you our family:
Event's Team Lead
@roseychu
as Thing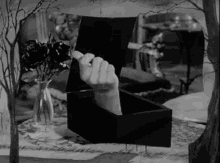 Event's Team Lead
@AKID❀KI
as Grandmama
Carnival of Souls Lead
@Dr. Sweetea
as Wednesday Addams
Events Team's
@Saint Renjun
as Morticia Addams
Events Team's
@Riri
as Gomez Addams
Events Team's
@sooz
as Pugsley Addams
Events Team's
@Rektinq
as Fester Addams
This event will be held in a course of 3 weeks:
From 13th October to 31st October in KST timezone.
Each week's games will be hosted in a specific location, with breaks in between. The first week will taking place in our lavish
Family Manor
. There are many fun activities waiting for you!
For the second week we will be heading to the mysterious
Island of Lost Dreams
. Stick together as you may lose you way through its thick mists.
And don't forget to always check behind you.
Last week, we will be heading to the
Deadman's Wonderland
, a place for only bravest and the boldest. They say you may find great fortune, but what if it's in exchange for your soul?
So be sure to look out for the threads with the weekly schedule!
Your Journey begins now!
Week 1 Schedule: Family Manor
Week 2 Schedule: Island of Lost Dreams
Week 3 Schedule: Deadman's Wonderland
Throughout the event, your mission is to collect candies! You will be given candies according to the difficulty and duration of the game, and of course, your position in the game. You will have to collect enough candies to meet the prize tiers consisting of these doomed numbers:
​
| | |
| --- | --- |
| | Amount of Candies ​ |
| Prize 1​ | 3666​ |
| Prize 2​ | 3000​ |
| Prize 3​ | 2500​ |
| Prize 4​ | 1997​ |
| Prize 5​ | 1500​ |
| Prize 6​ | 1331​ |
| Prize 7​ | 800​ |
| Prize 8​ | 666​ |
| Prize 9​ | 444​ |
| Prize 10​ | 300​ |
The prize in each tier will be kept a secret till the finale.
To further help you collect candies or to exchange them for Plus Coins if you do not need them, we have set up a Candy Pub. The Candy Pub will act as a portal to buy and sell candies among the users.
Visit the Candy Pub here
But wait...there's more. There's a peculiar spirit that has been known to lurk in our lands every year during Carnival of Souls. They say it's forever in search of souls to entertain them...and if they find a soul as such, they give them candies as gift.
Look out for the Spirit of Maginashi:
Maginashi will quote your posts at random and
you will have only 30 minutes to reply.
If they like your reply then they will give you candies
(1 Treat = 30 candies)
, so don't be shy to entertain the spirit! But remember,
in order for Maginashi to spot your spirit, you must be signed in un-anonymously.
In order for this event to run smoothly, you must adhere to our house rules.
1. All H+ rules will must be adhered to throughout the event
2. Be respectful to the hosts and players. Any complaint to be made to either of the two event leads, or to me if it's regarding the event.
3. Any cheating detected throughout the games will result in penalties
4. If you are confused about any of the rules or want to make a suggestion, please tag me either in this thread or you may always ask us in
Ask the Events Team
Hope you all have a brilliant time in this grand fest. We eagerly anticipate your participation.
Please also check out the special shop items available for display:
Halloween Shop Items
Our very own Press team will be collaborating with the Events team on making your Halloween even spookier with some reviews. Drop by the social media section of Hallyu+ for some good surprises.
Happy Hallyuween!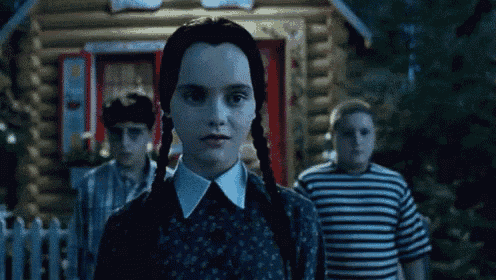 Last edited by a moderator: