Joined

Jun 15, 2019
Posts

1,387
Reaction score

1,414
Points

11,420
Location
Plus Coins
Star Powder
Titled "2GETHER 2 GET THERE" it includes several different projects for promoting Winwin and charity acts
1. A whole train from Beijing airport line decorated from floor to ceiling with Winwin ads. The first person to ever have and ad featured there as the permit for it is extremely difficult to obtain, especially during sep/oct because it's the busiest travel season.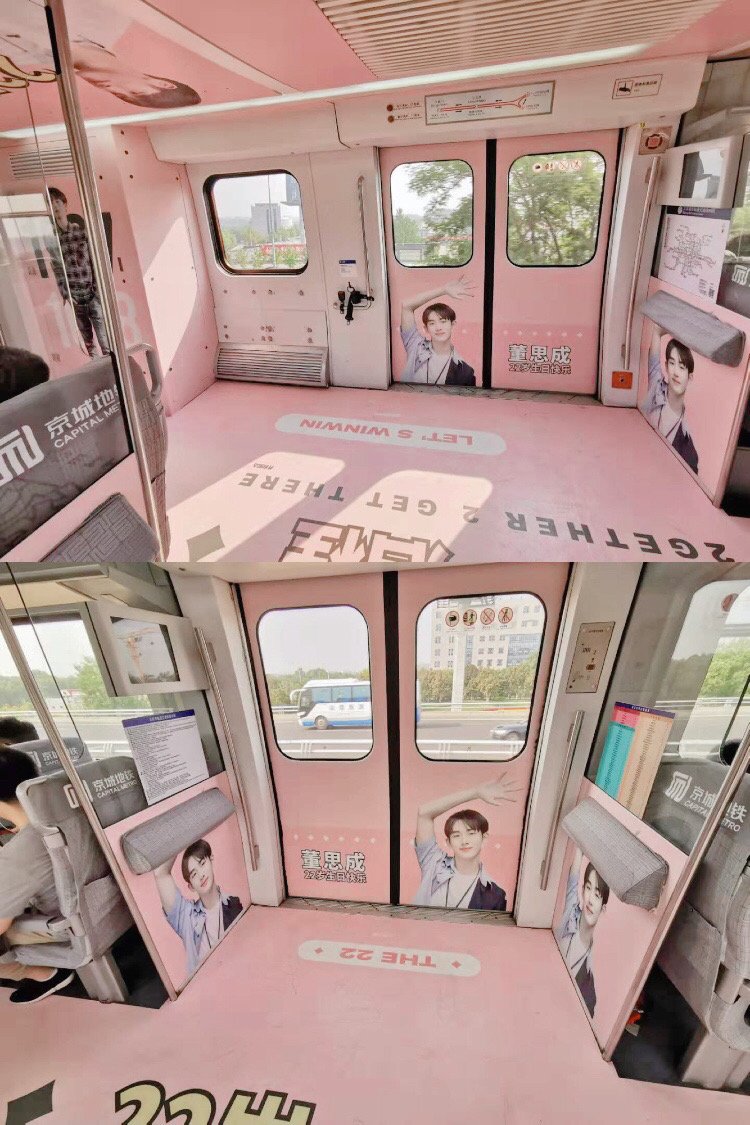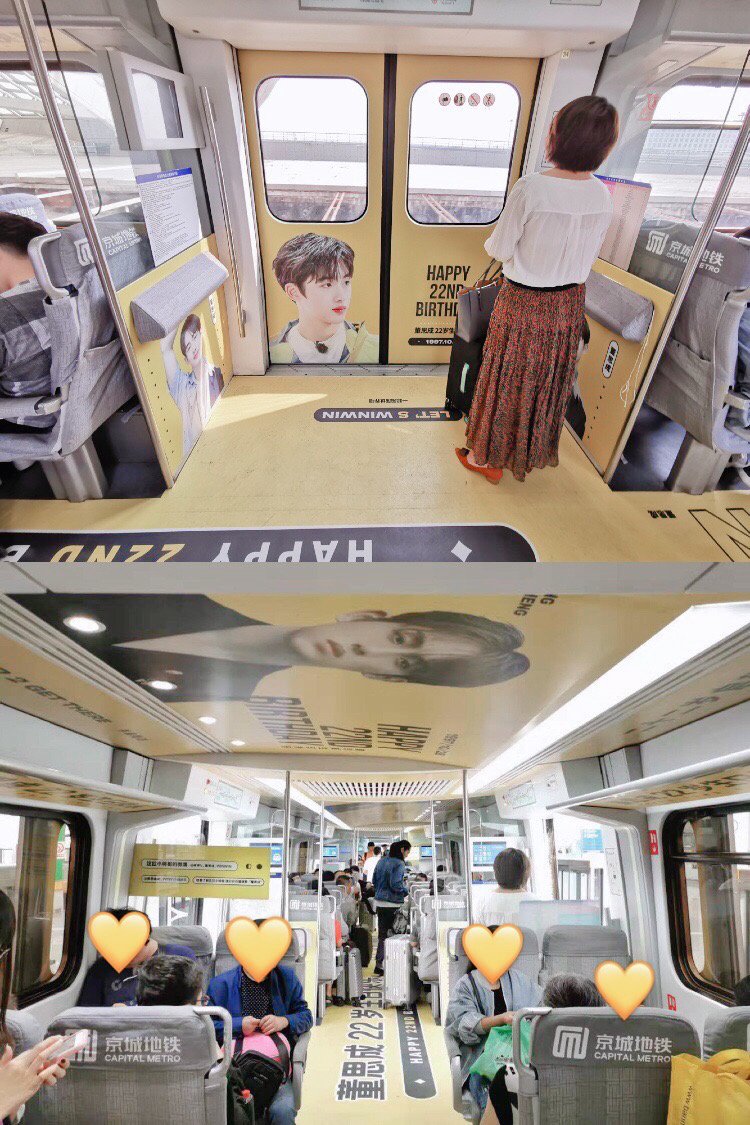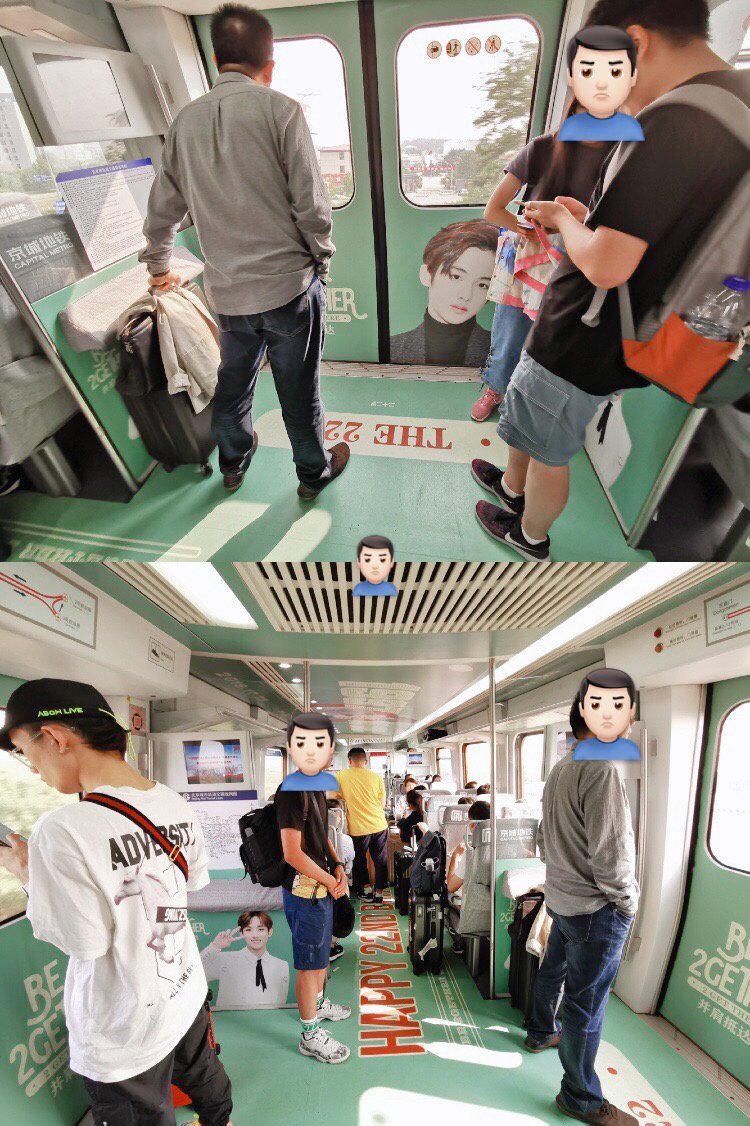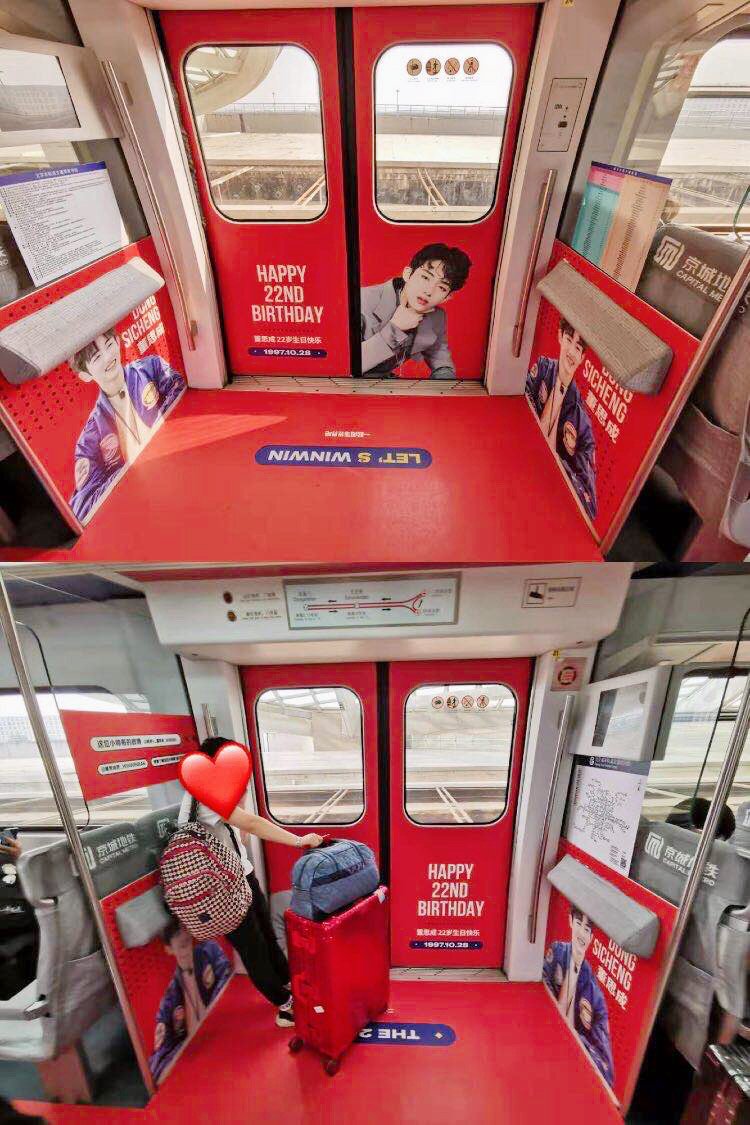 2. Longxiangqiao station ads in Hanzghou, covering 3 walls, 8 lightboxes and 3 colums for a whole month including Golden Week (busiest travel season). The first individual ad ever made there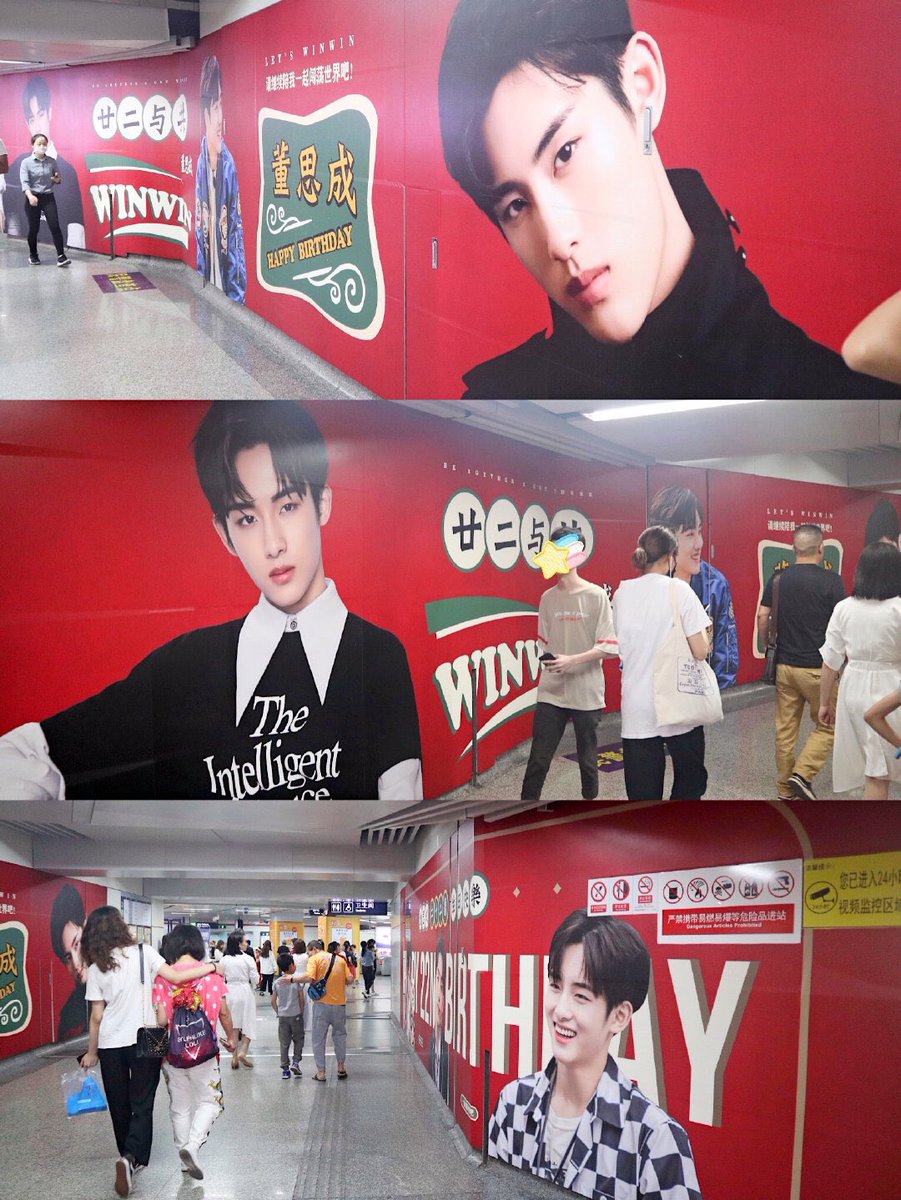 3. Special movie screenings across different cities in China for people with visual impairment, with professional radio broadcasters making live commentary. This project will last for a whole year (!)
4. A giant screen light show (made with 400,000 LED lights) across the sea bridge in Bohaiwan (total lenght 300 meters)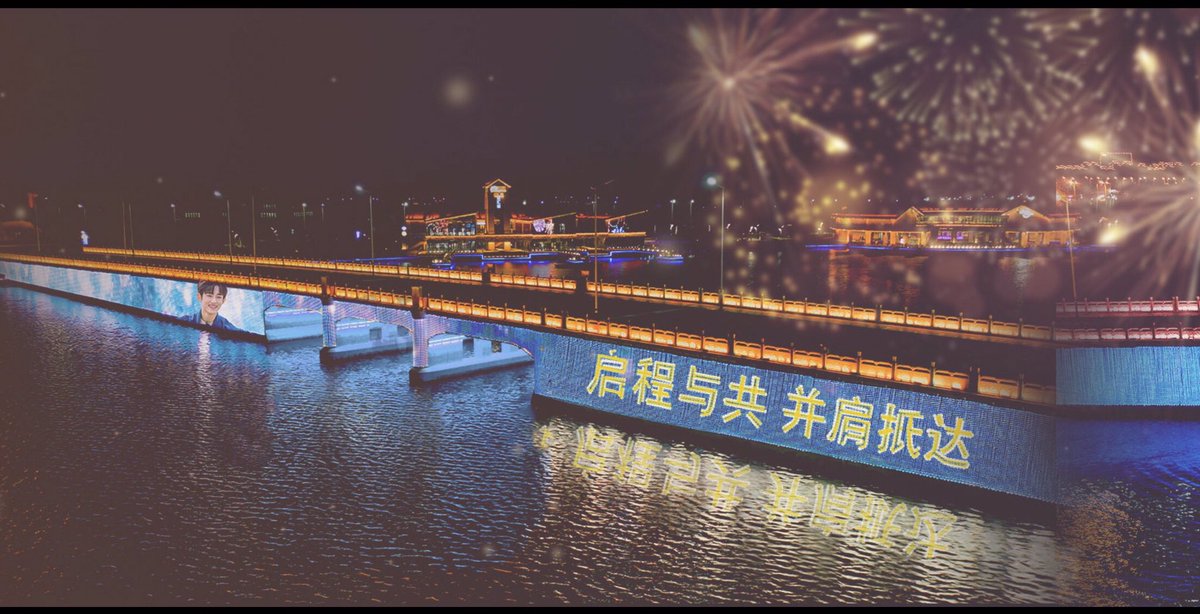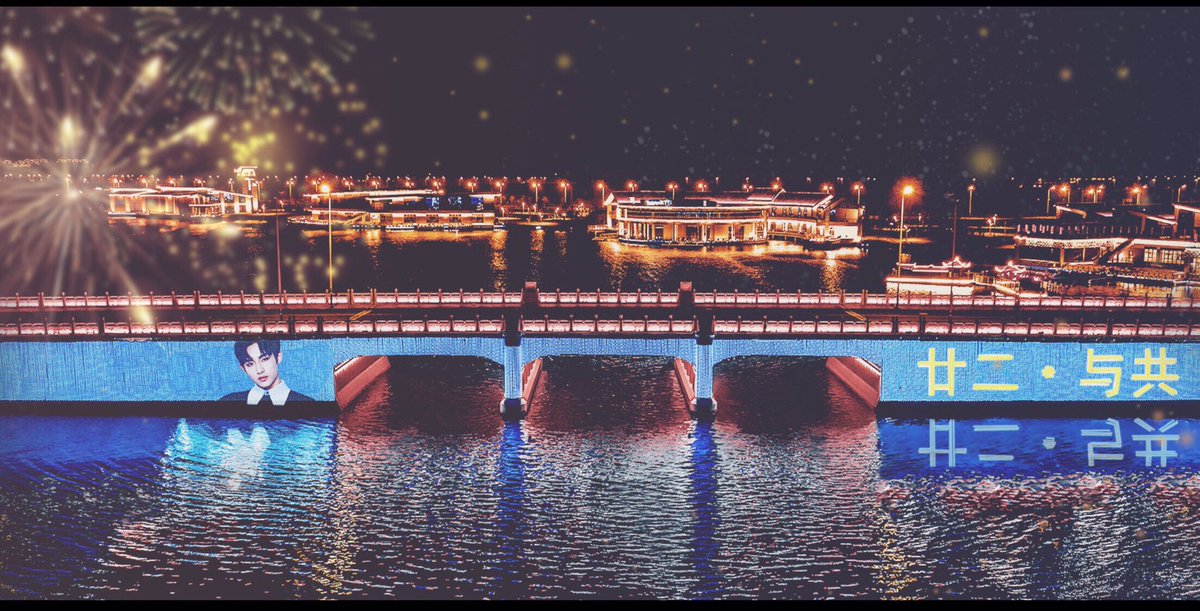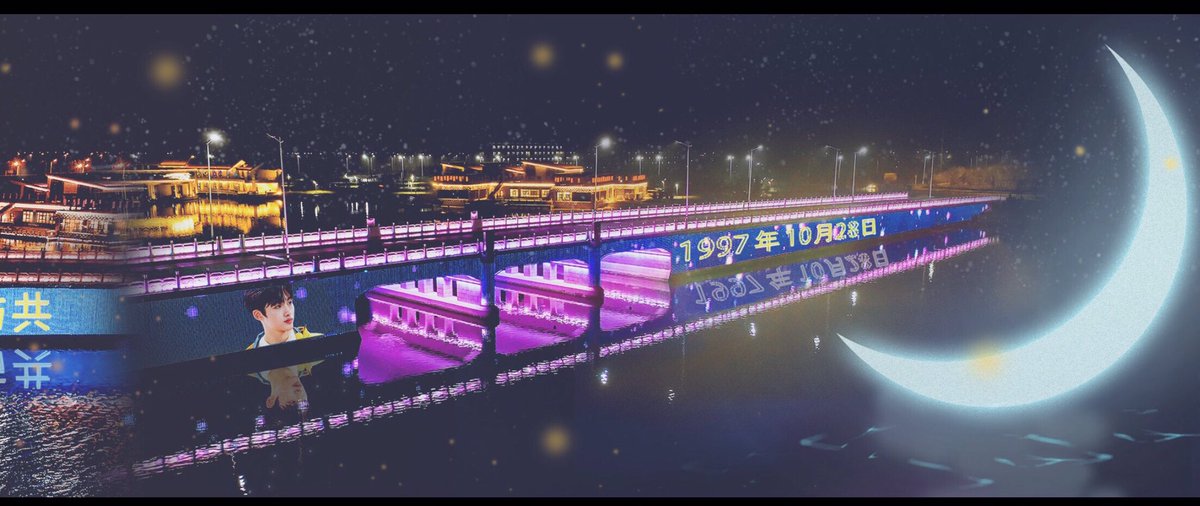 5. Birthday support ads for a total of 175 LED boxes and 296 airport TVs. Displayed on two busy tourist cities (Hangzhou and Xiamen) airports for half a month, covering 5 terminals, 640.000m²


6. 22 large LED screens in cinemas in Beijing and Wenzhou with birthday support messages

7. Winwin birthday supports at IFC in Shanghai (the highest building in China and the second in the world) and GuanYinQiao Commercial zone in Chongqing (the biggest LED screen in Asia)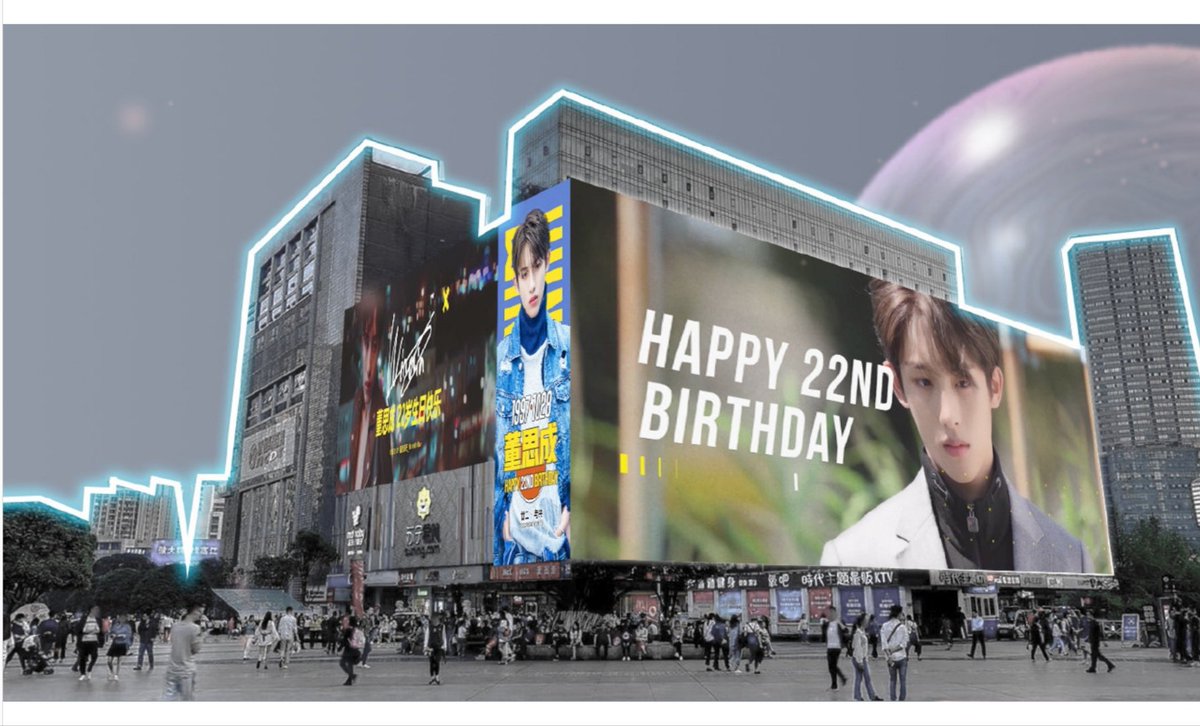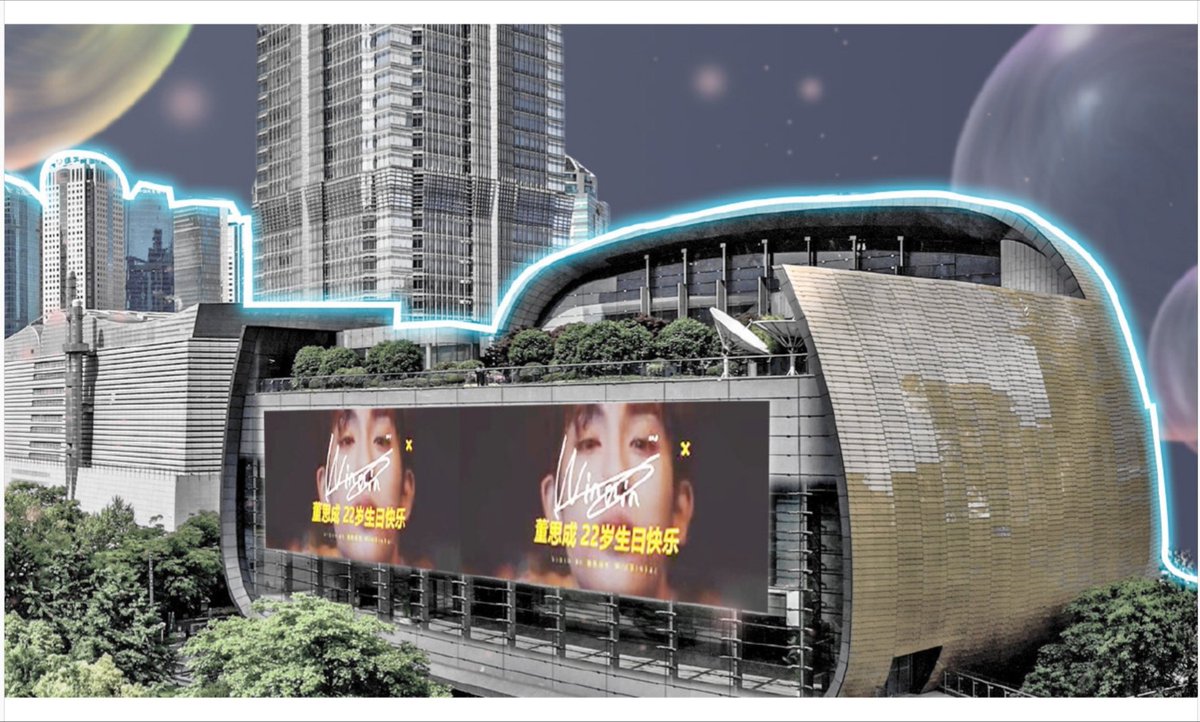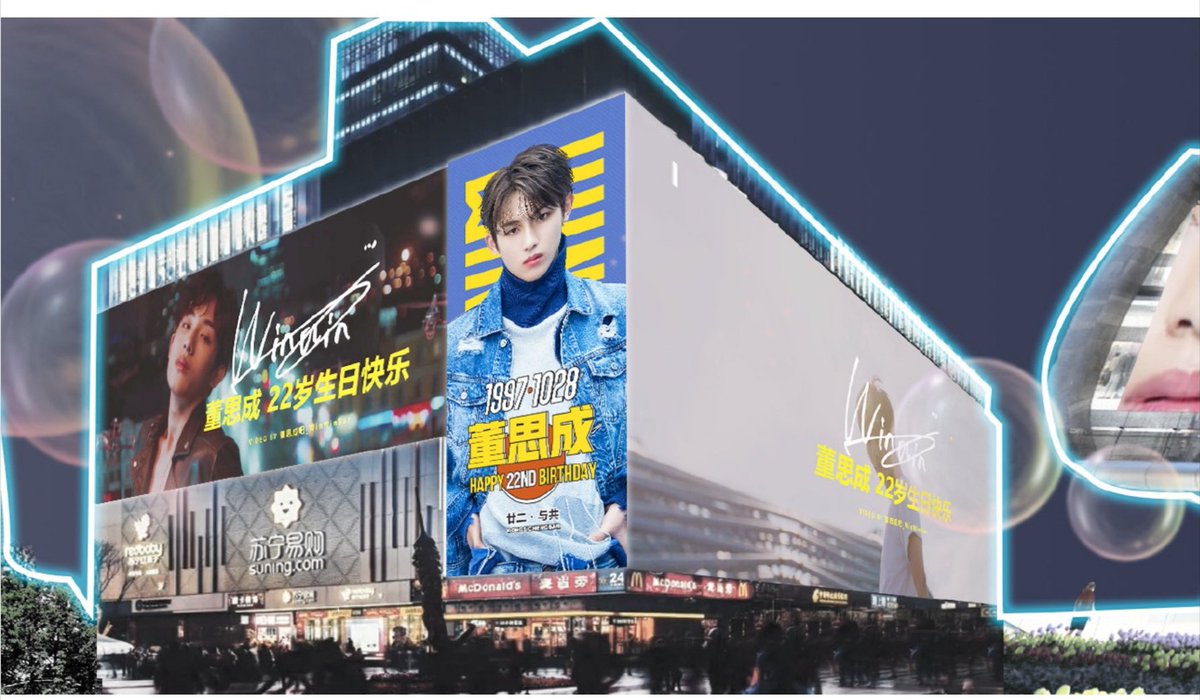 As usual WinwinBar doing the most to retribute Winwin's hard work and love for his fans
​
Last edited:
Joined

Jun 16, 2019
Posts

13,455
Reaction score

22,488
Points

62,520
Plus Coins
Star Powder
That's so sweet and amazing!!!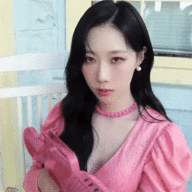 Events Elite Squad VIP+ Donor Early Supporters
Joined

Jun 15, 2019
Posts

9,679
Reaction score

20,865
Points

52,670
Location
Plus Coins
Star Powder
Pronouns

He/Him
Holy crap, I love the train!
VIP+ Early Supporters Best Updaters
Joined

Jun 16, 2019
Posts

6,242
Reaction score

16,718
Points

62,670
Plus Coins
Star Powder
Oof imagine how much bigger he'd be if SM actually remembered about his existence
Joined

Jun 15, 2019
Posts

1,387
Reaction score

1,414
Points

11,420
Location
Plus Coins
Star Powder
Part 7 just announced
Winwin birthday supports at IFC in Shanghai (the highest building in China and the second in the world) and GuanYinQiao Commercial zone in Chongqing (the biggest LED screen in Asia)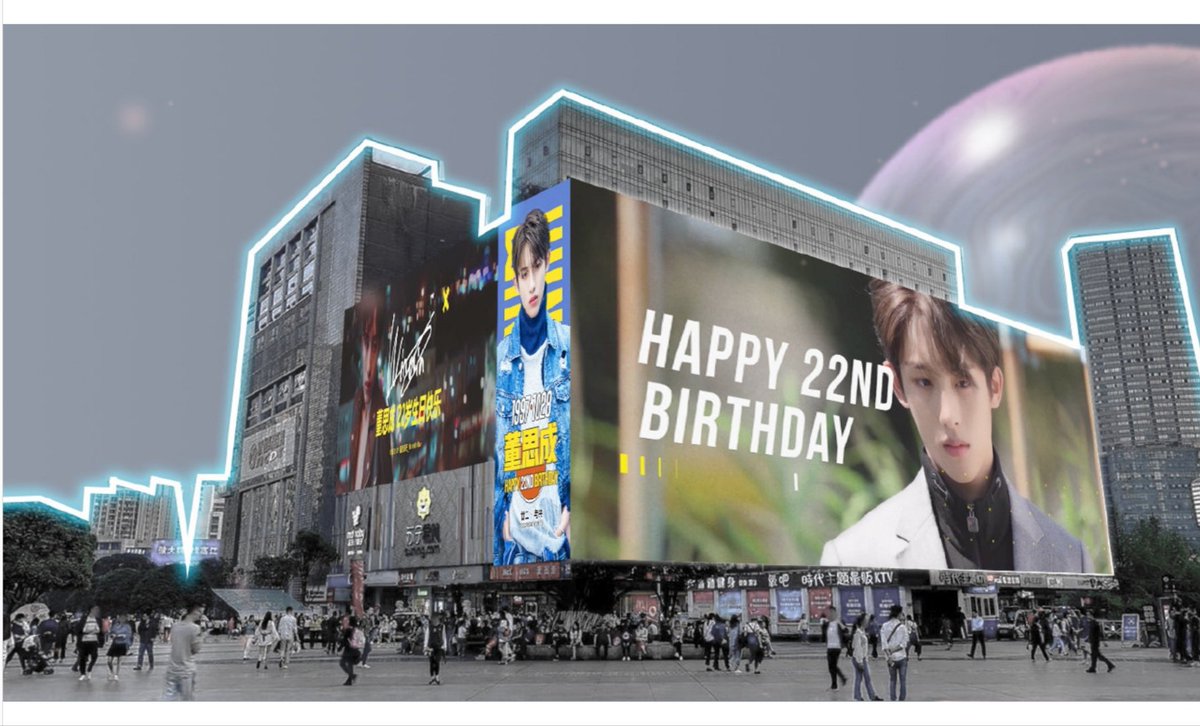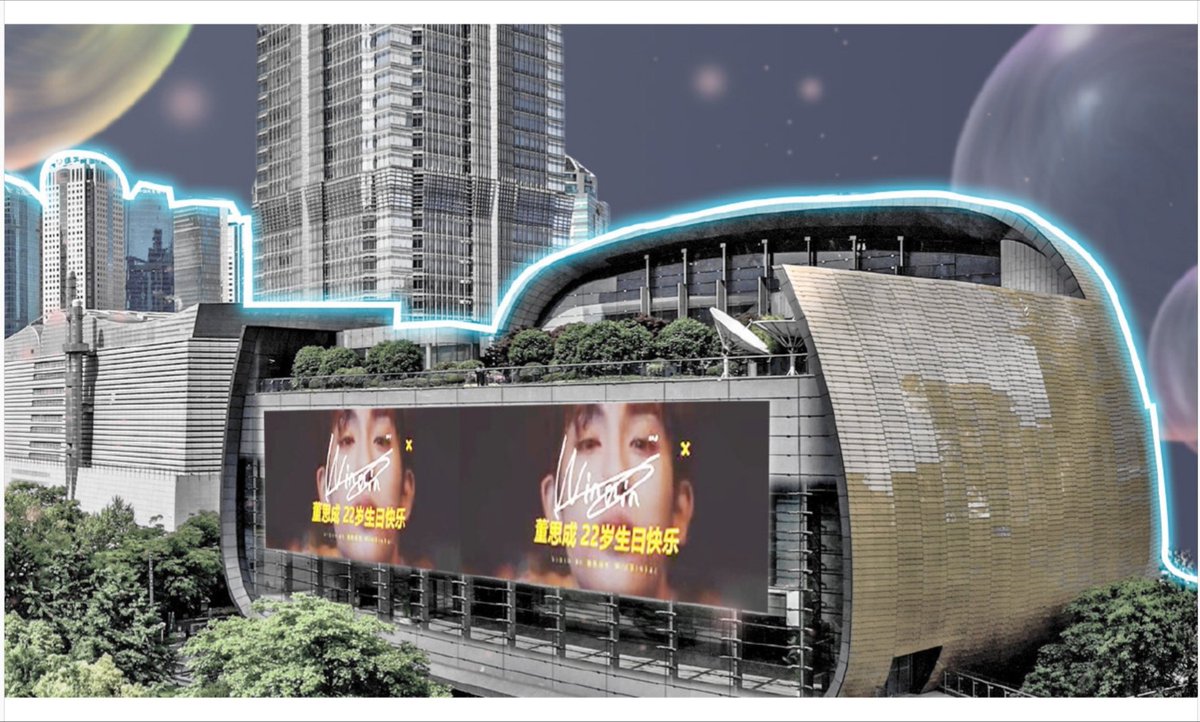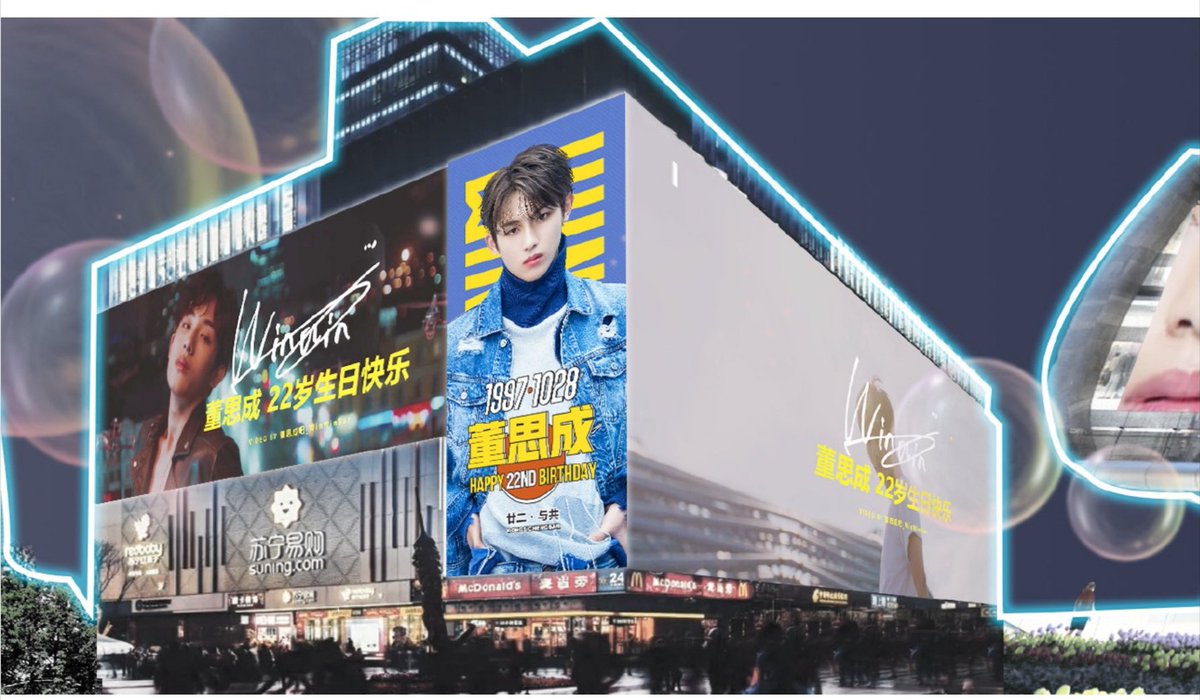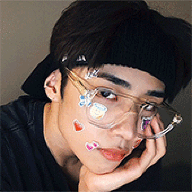 Joined

Jun 15, 2019
Posts

3,203
Reaction score

11,276
Points

57,120
Location
Plus Coins
Star Powder
As king deserved
WinwinBar is amazing truly
Joined

Aug 2, 2019
Posts

5,600
Reaction score

7,619
Points

29,620
Location
Plus Coins
Star Powder
i hope everyone in china knows his name by now
atleast everyne who sees the ads can appreciate his beauty
Last edited:
This site uses cookies to help personalise content, tailor your experience and to keep you logged in if you register.
By continuing to use this site, you are consenting to our use of cookies.