🌈
Magis Devotee
Administrator
Events
VIP+
Seventh Place HoE
Joined

Jun 16, 2019
Posts

5,476
Reaction score

8,279
Points

75,170
Plus Coins
Bloody Coin
Pronouns

She/Her
ahchoo this was really fun don't feel bad for going overtime we're all jobless anyways
thank you so much for hosting
Joined

Jun 16, 2019
Posts

7,821
Reaction score

16,208
Points

149,170
Plus Coins
Bloody Coin
Outside of Martells and Throne Wars, it's a dog eat dog world, it can't be helped!
But once we gather together again the lies and betrayal will stop
Soozie and Nara chingu aren't like that tho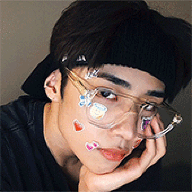 ✶ Zactheik💍nic ✶
VIP+
Early Supporters
Joined

Jun 15, 2019
Posts

3,203
Reaction score

11,274
Points

57,120
Location
Plus Coins
Bloody Coin
BlessMe, thank you for hosting and sticking with us through all cringe! It was a fun game!
Philippians 4:11-13
Eighth Place HoE
Thanks for the game
@BlessMeAchoo
and for all your hard work. I enjoyed it a lot
It was very
fake
fun receiving Valentine's messages from someone other than yourself
fearless of adventure
Magis Devotee
Events Elite Squad
Donor
Fifth Place HoE
Joined

Jun 19, 2019
Posts

23,625
Reaction score

118,441
Points

129,420
Plus Coins
Bloody Coin
Joined

Jun 16, 2019
Posts

7,821
Reaction score

16,208
Points

149,170
Plus Coins
Bloody Coin
I trust soozie with my whole life but she got me killed twice!
That's the martell energy in her
Joined

Jun 16, 2019
Posts

5,691
Reaction score

80,850
Points

91,920
Plus Coins
Bloody Coin
Thank you for hosting
@BlessMeAchoo
, it was longer than expected but you did well and thank you for being so patient with everything!
A lot of the letters were really cute (even if most were lies) and some were really funny and messy but it was entertaining!
The Worst Girl in the World
Events
VIP+
Joined

Jun 18, 2019
Posts

3,180
Reaction score

4,783
Points

77,770
Location
Plus Coins
Bloody Coin
idk who mentioned Kingdom Hearts, but I stan you
Joined

Jun 11, 2019
Posts

5,961
Reaction score

4,987
Points

32,970
Plus Coins
Bloody Coin
Round :
The wedding ring goes to....
@sm maid
Message:
Stinker, I think we joke around in a mean way so much that I forget to show how much I actually appreciate you. You're the life of the targ fam and I really appreciate you for being so playful and accepting all my jokes well even if they might be evil sometimes, I don't mean them in a bad way. I'm sorry if I ever hurt you without realizing. You're really smart and a really good player and you're quite funny and witty as well. Even though you drag my taste and my fave animes and hagshame me, I still love you and I will protect you always. Thanks for putting up with me and don't change the way you are, we love you. PS: just marry boo already
A dozen roses goes to...
@Baymax
Message:
I know this game might have been difficult for you but I want to let you know that you are loved and appreciated by others. Even when you say you have no friends (which is a LIE), I can see that there are people who consider you as a friend or someone they may want to get to know a little bit more! You always mind your own business and not get too involved which is something I like about you. From the games that we've played together, I know that you're someone I can depend on and I hope that you can depend on me too!
A teddy bear goes to...
@Saint Renjun
Message:
Haru, I'm glad you changed your name I really hated Stinkerbell and then you went AND chose my fave name Haru, how did you even know I liked Black Clover? Did I mention it? Anyway I've had Noragami on my to watch list, so I'll start there and maybe give DC another chance. hopefully 2020 means our curse has been broke and we can get closer. I feel like you're my type of person. PS don't pick Outro's letter she did everything she could not to end up as your partner ghjfkdgdf
A box of chocolates goes to...
@BlueNose
Message:
I always knew u liked anime, but i should've tried to get closer to u sooner. i dont have too many to talk about anime about these days, and your anime list has a lot of good stuff, plus some stuff i've never seen before. I hope we can become closer in the future chiharu
A single rose goes to...
@Yuna
Message:
I wish I could say I knew you better, but unfortunately I don't. However, I see nothing but taste with your Kingdom Hearts set. I absolutely love your Kairi DP. Thanks for blessing the forum with KH~​
Joined

Jun 16, 2019
Posts

7,821
Reaction score

16,208
Points

149,170
Plus Coins
Bloody Coin
And we are done
Thank you for hosting Choo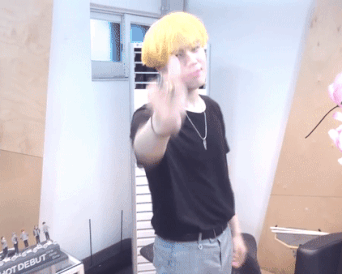 It was fun, even tho it went way longer than expecting
So Iconic - User OT Month 4 April , May AND June
Joined

Jun 11, 2019
Posts

3,560
Reaction score

14,611
Points

50,920
Location
Plus Coins
Bloody Coin
Haru coming through and snapping ! Mayhaps it's time to google kingdom hearts. Unless it's a game, I don't like games like that
The Worst Girl in the World
Events
VIP+
Joined

Jun 18, 2019
Posts

3,180
Reaction score

4,783
Points

77,770
Location
Plus Coins
Bloody Coin
idk who players 4, 6 and 12 one, but I appreciate the message,s they were sweet
Haru coming through and snapping ! Mayhaps it's time to google kingdom hearts. Unless it's a game, I don't like games like that
It is a game, and a great one. 10/10 would recommend
Joined

Jun 16, 2019
Posts

6,301
Reaction score

17,767
Points

80,870
Location
Plus Coins
Bloody Coin
haru​
This site uses cookies to help personalise content, tailor your experience and to keep you logged in if you register.
By continuing to use this site, you are consenting to our use of cookies.