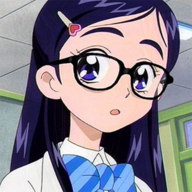 Joined

Jun 18, 2019
Posts

1,466
Reaction score

2,007
Points

8,420
Plus Coins
FEBRUARY 15 - FEBRUARY 21
Hello Hallyuplussers and welcome to another great weekly wrap-up in the form of our
In Case You Missed It series! This week we saw new releases from Kang Daniel and Chungha while rumours of an SNSD group comeback being on the horizon kept us on our toes and Mnet's Kingdom finally got an air date! Now with that said, let's jump into another great article!
BY BEEFY & POLARIS_TAE
MONDAY:
#1- Actress Song Hye Kyo has been selected to become an official ambassador for luxury brand Fendi, she will be the first Korean actress to hold the title! We congratulate her on getting such an opportunity!

#2- MC Mong will be making his comeback with his ninth full-length album on March 2nd. Then, DPR IAN will be making his own comeback later in the month on March 12th! We are looking forward to these future releases!

#3- Starship Entertainment released a statement addressing the misusage of religious prints in MONSTA X's I.M's concept images. In this statement, they apologized and shared that they have removed said prints from the images. How do you feel about their actions?

#4- Actress Jo Bo Ah has reportedly signed an exclusive contract with KeyEast following her departure from SidusHQ. We wish her all the best with her new company!

#5- April's Chaekyung, Momoland's Nayun, and D-Crunch's Hyunho-Dylan will be starring in the web drama '1:11 The Time To Go To You', the show will be airing at the end of March on YouTube and Naver TV. Will you be tuning in?
TUESDAY:
#1- EPIK HIGH's Mithra Jin and his wife Kwon Dahyun are expecting their first child this June! We congratulate them on the amazing news!

#2- Dempagumi.inc announced that they added five new members to the group following Naruse Eimi's graduation, bringing the total member count to ten. The new members are Aikawa Kozue, Meme tokyo.'s Amasawa Rito, Kobata Rio, ARCANA PROJECT's Sorano Aozora, and Nizi Fantasia's Takasaki Hina! How do you feel about this lineup change?

#3-
BTS will reportedly be collaborating with the rock trio Back Number
on the OST 'Film Out' for the Japanese movie release of TVN's 'Signal', the group previously released an OST for the Japanese drama adaptation as well. It was also shared that BTS' Jungkook and Back Number's Iyori Shimizu took part in producing the track and that its release date is on April 2nd! If you want to watch the trailer for the movie which features the new OST, make sure to click on the linked thread!

#4- SNSD's Tiffany will be joining the cast of the musical 'Chicago' from April 2nd to July 18th at the DCUBE Art Center! We are looking forward to seeing her future performances in the musical!

#5- DSP's upcoming boy group Mirae will be releasing their very own variety show titled 'We Are Future' preceding their debut in March. The show will be released every Tuesday and Friday at 6PM KST on Mirae's official YouTube and VLIVE channels. We will definitely be tuning in!

#6- Baby V.O.X's Kan Miyoun will be the new radio DJ for SBS LOVE FM's '간미연의 러브나인 (Kan Miyoun's LoveNine)', the show will premiere on February 22nd! We are very excited for her new show!

#7- Now for concert news, CJ ENM confirmed that KCON:TACT 3 will be held from March 20th to 28th. MONSTA X will be holding a fan-concert from March 6th to 7th titled 'MX University'; it will take place at YES24 Live Hall and will be held both online and offline! Will you be attending either concert?
WEDNESDAY:
#1-TBS drama '99.9: Keiji Senmon Bengoshi' starring Matsumoto Jun will be getting a movie version this winter; h will be appearing alongside Kagawa Teruyuki and a mysterious new heroine. Continuing the drama-related news, Kitagawa Keiko and Nagayama Eita will be starring in TBS' new romantic comedy 'Rikokatsu', which follows the story of a couple on the verge of divorce slowly falling again. We can not wait to watch both of these dramas!

#2- Now for some news on releases, The mentors of High School Rapper 4 will be releasing a group track along with emcee Nucksal on February 19th.! Former 9MUSES' Keumjo will be releasing her third digital single "월광애(月光愛)" on February 24th, she will be collaborating with Jung Ho Hyun from producing duo e.one! Then rising boy group VERIVERY will be making their comeback on March 2nd with their second single album SERIES 'O' - ROUND 1: HALL. Finally, Kim Jaehwan will be making his comeback sometime in early April. Which release are you looking forward to the most?
THURSDAY:
#1- We begin Thursday with new comeback announcements! G-reyish is set to make their comeback on the 5th of March with their 1st mini-album, M. Meanwhile, GHOST9 will be returning for their 1st comeback with a new mini-album, NOW: We Are Here on the 11th of March. Are you looking forward to any of these upcoming releases?

#2- BigHit Entertainment has announced that they—in partnership with Universal Music Group—plan to create a new global boy group through a new U.S audition program. Will you be looking forward to this program?

#3- Now on to drama and variety news! Mnet has announced that their upcoming 'Kingdom: LEGENDARY WAR' idol competition show will be premiering on the 1st of April. SBS Inkigayo said goodbye to MONSTA X's Minnhyuk, NCT's Jaehyun & April's Naeun after they stepped down from their positions as MC's for the music program. Taking their place will be IZ*ONE's Yujin, NCT's Sungchan & TREASURE's Jihoon.

#4- BTS' J-Hope has proven his generosity after it was revealed that he had donated 150 million KRW to the 'Green Umbrella Child Fund' in celebration of his birthday. We thank him for his kindness!

#5- Now onto something that we can all get excited about! NCT's Taeyong has blessed us with yet another social media account this week after he opened a personal Instagram to share even more of his life with us. Have you followed him yet?
FRIDAY:
#1- Friday saw a slew of comeback announcements to get excited about! It was reported that
SNSD
would be making a full group comeback soon. In response to this report, SM Entertainment has commented stating that "Nothing has been decided". Now on to official comeback announcements,
Paul Kim
and Suran will be coming back at the end of February.
Suran
—who recently set up her own independent label—will be coming back with a new single on the 23rd of February, while Paul Kim will be dropping his new single on the 25th of February. Now as for OST releases, NCT's
Doyoung
will be releasing an OST for his MBC drama, 'The Curious Stalker'. Which releases are you most anticipating?

#2- This week we also came to learn of multiple contract renewals and signings.
TRI.BE
signed a contract with the American record agency, Republic Records in order to prepare for future American activities, while all members of
N.flying
renewed their contracts with FNC Entertainment. We look forward to all of their future activities!

#3- We have even more great online concerts to look forward to this week after KCON and LGU+ announced upcoming live streams!
KCON:TACT
will be coming back with their third edition with idols including ENHYPEN, ITZY, iKON, THE BOYZ and more set to participate. The following day,
SEVENTEEN
announced that they would be holding a Japanese online fan meeting on the 27th of
April. Meanwhile,
LGU+
has announced that their upcoming February 23 concert, '' Will include performances from VICTON, A.C.E, Alex's & Cravity. Which concert are you anticipating the most?

#4- It has been
announced
that WEi's Kim Yohan, Weeekly's Jihan and ATEEZ's Yeosang will be joining the program as their newest MCs. Are you excited yet?
SATURDAY:
#1- On Saturday
Got7
announced the opening of a brand new official YouTube channel. This channel is separate from their previous channel while under JYP entertainment. Are you looking forward to more great content from the group via this new channel?

#2- The February
Idol group brand rankings
have been released! BTS once again keep their #1 title, while BLACKPINK & NCT round out the top three. Later, the
individual idol brand rankings
were also released! BTS' Jimin has continued his number one reign, while Kang Daniel and ASTRO's Cha Eunwoo took second and third places respectively. Did any of your biases manage to rank this week?

#3- NewKidd's
Hansol
will be enlisting in the military on the 22nd of February. We wish him a safe and happy service and await his eventual return!
SUNDAY:
#1- BiSH's
Aina the End
announced the creation of her personal Instagram account. Have you followed her yet?

#2- We finally welcomed B1A4's
Baro
back from the military today after it was announced that he had been discharged from military service on the 20th of February.
BY BEEFY
#1- PARANOIA - KANG DANIEL
Kang Daniel makes his first comeback as the year in the form of the alluring single "
Paranoia
"; this comes a month after his collaboration single "State of Wonder" with Inverness and Anthony Russo. The soloist shared that he took a major part in multiple parts of the production process for this new single, giving it a personal touch. "Paranoia" is a dark pop track that perfectly creates a spooky and eerie atmosphere. The song starts off with a catchy melody that is quickly swapped out by a crunchy and deep bassline. During the pre-chorus, the track does an amazing job at creating tension with the presence of intense percussion and palpitating synths. The chorus continues with the song's general Halloween-like sound, but we are met with the catchy "oh my my my". The song's bridge is definitely an interesting listen, as the instrumental is dropped out in favour of breathy sing talking over a deep bass. It increases the song's spooky factor and makes it a very nice contrast from the rest of the song. On the surface, it seems like an out of season Halloween track but once you look at the lyrics it becomes something much deeper. The lyrics seem as if Daniel is singing about being chased by physical monsters, however, this can be interpreted as a reference to his experiences with mental illness. In the past, the artist has shared his battle with both depression and anxiety, which explains such lines as "out of breath in a panic" and "like an unawakenable nightmare". It gives a new depth and meaning to the song, explaining its suffocating atmosphere and horror-like concept. Overall, we really enjoyed "Paranoia" and are looking forward to where his musical journey leads us next.
#2- BICYCLE - CHUNGHA
Queen Chungha is back with the track "
Bicycle
" from her first full-length album Querencia! There's been quite a bit of anticipation for this particular release due to multiple pre-release singles being released throughout last year including "X", "Play", " Dream of You", and "Stay Tonight". This time Chungha tapped into her inner-Ariana Grande for the fun and sexy single "Bicycle", showing us once again that she is an extremely versatile artist. The song starts out with a loud and dirty electric guitar, then quickly switches to something more melodic as we enter its verse. This track's chorus is full of non-stop excitement, and it gives us many iconic lines such as "get out of my way-ah" and "broom broom broom broom". During its second half, we are treated to a charismatic English rap verse from the singer; proving that she is a queen of many talents. There are different interpretations of the song's lyrics. One is that the song is about moving forward no matter what, and the other well, I'll that you all come to your own conclusions! As for the music video, it's full of gorgeous visuals and plenty of set changes to keep your eye glued to the screen for its entirety. Chungha also shows off her amazing dance skills in the video during an intense dance break in its later half. The album Querencia has a total of 21 wonderful tracks for everyone to enjoy, it is broken into three different parts by instrumental interludes. There's plenty of diversity present in the album. From the Latin track "Demente" featuring Guaynaa sung entirely in Spanish, the city-pop-inspired track "Everybody Has", and the upbeat "Bother Me". We feel that Chungha ended her era on a high note, and we'll definitely have this entire album on repeat for days to come!
#3- ANOTHER - SIXTONES
SixTONES made their return with the single "
Another
" ahead of the release of their fourth single album Boku ga Boku Janai Mitai da which will be released on February 17th. This particular release will actually be the main theme for the upcoming live-action film adaption of the manga 'Liar x Liar'! "Another" is a light-hearted and exuberant pop-rock track, that does an amazing job of putting the group's powerful vocals on full display. The song starts off nice and slow before throwing you right into a powerful instrumental filled with bright horns and lively percussion. The verses are extremely calm in comparison to the chorus which bursts to life and builds onto the song's already lively nature. After the chorus, the song does not slow down in the slightest and keeps its momentum right until the end. As mentioned earlier the members' powerful and emotive vocals really stand out and add so much flavour to an already amazing track. So, if you're looking for a song to add some joy to your day we highly recommend checking out this new single! We'll definitely be keeping an eye out for SixTONES; future releases!
#4- DOOM DOOM TA - TRI.BE
Shinsadong Tiger and Universal Music Group's new girl group TRI.BE made their debut with the powerful "
DOOM DOOM TA
" from the single album TRI.BE Da Loca! The track was co-produced by EXID's LE and Shinsadong Tiger so we know we're in for something great! "DOOM DOOM TA" is a pop track with a mixture of other genres such as Afrobeats and Brazilian funk, which results in a rather interesting listen. The track dives headfirst into this tropical sound with the addition of flutes and a bass that resembles an animal's growl sprinkled throughout its instrumental. Its pre-chorus and bridge is the only portion where the song seems to slow down a bit, and this is done to draw attention to the group's vocals. The chorus is a mixture of short vocal portions and the chanting of the song's title "doom doom ta", which creates a memorable and catchy chorus. During the song's bridge, the vocals we were given a taste of during the bridge are now centre stage. Unlike the pre-chorus, they continue to use the song's energetic percussion and it creates a rather dramatic build-up with an amazing payoff. The song's lyrics follow the trend of most teen crush concepts, as they talk about not caring what other people think of them as they probably want to join or be them. The accompanying track on the single album "Loca" is more subdued than the title track "DOOM DOOM TA", and bears a resemblance to Blackpink's "Pretty Savage" structure-wise. So, if that's more to your taste make sure to check out "Loca" too! TRI.BE has made an amazing debut and we are looking forward to seeing what their future holds!
BY NARA
#1- MV for BLACKPINK's 'Ice Cream' (with Selena Gomez) has surpassed over
500 million views on YouTube
! Congrats to the ladies for achieving this feat in less than 6 months of MV's release!

#2- ITZY's 'ICY' has reached 200 million views on YouTube! Congrats to the group and the MIDZYs for this milestone!

#3-Stray Kids music video for 'My Pace' reached 100 million YouTube views! Have you listened to this bop yet?

#4- GOT7's 'ENCORE' reached #1 on iTunes US, and this is their second time achieving this feat. Moreover, 'ENCORE' debuted #1 on Genie! Hope you had a chance to listen to the group's latest single!
BY POLARIS_TAE
Our Events Team member, Stannie helped us find our
Hallyu+ soulmate
! Was the final outcome unexpected, or are they the only one for you?
Shop+ fans, our team was busy again this week adding all of our favourite merchandise to their virtual shelves. These were all the items added throughout the week. Be sure to get your hands on them ASAP!
Our Translations team was busy again this week adding more great translations for us all to enjoy!

Our Chinese Translator Vanilla Cupcake gave us three article translations this week! An
Interview
with TWICE's Jihyo & Chaeyoung, an article about the reasoning behind the
delay
of BLACKPINK Rose's solo debut, and finally an
analysis
on the difference between idols and actors following their initial debut.
+
Hallyu+ is actively recruiting for staff. If you want to contribute to the forum's growth and join our amazing team, don't hesitate and apply now!
We are searching for new members for the following teams
GFX, Public Relations -
Video & Outreach Divisions
,
Translations
and SM Team -
Press Division
.
This brings us to the end of another great ICYMI, be sure to check in again next week for more great updates!
GFX BY @Mina
PROOFREAD BY @Polaris_Tae
FEATURED ARTISTS Shintaro Morimoto (SixTONES), Chungha, Kang Daniel, Song Hyekyo, Mithra Jin (Epik High)
​
엄지는 내 장미
VIP+
Early Supporters
Joined

Jun 15, 2019
Posts

8,078
Reaction score

8,043
Points

42,120
Location
Plus Coins
Thank you as always for an excellent distillation of the weeks events.​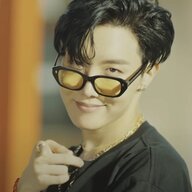 Thank you so much.

I really liked reading this. I hadn't caught all the news, because I was busy, so good to see it here.
Joined

Jun 15, 2019
Posts

72,340
Reaction score

153,027
Points

106,720
Plus Coins
thank you for the updates!
원우리들
Donor
Early Supporters
Joined

Jun 19, 2019
Posts

7,021
Reaction score

3,810
Points

23,320
Location
Plus Coins