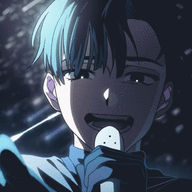 🚀🚩
Magis Devotee
Social Media Lead
Donor+
Joined

Jun 17, 2019
Posts

5,411
Reaction score

13,058
Points

71,920
Location
Plus Coins
Bloody Coin
AUGUST 2 - AUGUST 8
Hello Hallyuplussers and welcome to another edition of In Case You Missed It! This week we received the news of multiple debuts and comebacks on the horizon! We also sadly received the news that VLive will only be around for around six more months. So make sure to catch up on all of your missed content while you can! Now with that said let's jump into this week's article where we update you on all the news, releases and events that happened within the Asian Entertainment Industry.
BY POLARIS_TAE
MONDAY:
#1- A slew of comebacks were announced on Monday! Sistar's
Hyolyn & Dasom
will release 'Summer or Summer' on the 10th of August, while project group
TRIPLE SEVEN
will be releasing their debut single that same day. Meanwhile, both
MIRAE
&
MCND
are set to return in late August &
Red Velvet
have announced that they'll be returning on the 16th of August with a new mini-album. Are you excited?

#2- Now onto endorsement announcements! NU'EST's
Hwang Minhyun
has been selected as the brand ambassador for the cosmetics brand, GUERLAIN. Meanwhile, Monsta X's
Jooheon
has been chosen as the exclusive model for SPAO. Then on Tuesday, it was announced that
Yoon Jongshin, Lee Mujin & Sunmi
will be the new models for the music copyright trading platform, MUSICOW. Congrats!

#3- Later in the day, we also received some news related to a number of idols and their contract agreements. U-KISS's
Hoon
has announced that he's departed from his company of 10 years, NH Media, following the expiration of his contract. Meanwhile, OnlyOneOf's
Love
will also be ending activities with the group after careful consideration. Then, the following day we received the news that
Jang Hyunseung
would be leaving Cube Entertainment after 11 years following the expiration of his contract. We wish them all the best of luck in their future endeavours!
TUESDAY:
#1- Jang Geunsuk & NCT's Ten will be releasing new music soon!
Ten
will be dropping a new single via SM Station on the 10th of August titled 'Paint Me Naked'. Meanwhile,
Jang Geunsuk
plans to release a new single this September. We can't wait!

#2-
≠ME
have announced that they will be holding their first national tour, ≠ME 1st Tour~yappari, koi wo shita~」throughout September & October. Are you excited to see them live?
WEDNESDAY:
#1- Koran band
Nell
announced that they plan on returning with new music this September! Meanwhile, both T1419 & Brave Girls will be returning in August.
Brave Girls
will release a new repackage in mid-August, while
T1419
will return with new music on the 23rd of August. We later learned that
STAYC
will be making their comeback in early September. Which release are you most looking forward to?

#2- On Wednesday, we received some more news related to contract negotiations.
Chancellor
joined Kang Daniel's agency KONNECT Entertainment after signing an exclusive contract with the company, while Sistar's Dasom & Brown Eyed Girls' Jea parted ways with their agency.
Jea
left Mystic Story following the expiration of her contract, while
Dasom
left Kingkong only to sign with Story J Company. We wish them the best of luck in the future!

#3- Our final piece of news for Wednesday involves
STU48
. The group has been chosen as the ambassadors for the 2022 Hiroshima International Peace Culture Festival. Congrats!
THURSDAY:
#1- It's been revealed that
Kwon Eunbi
will be releasing a solo album at the end of August. Meanwhile,
Ateam Entertainment
will be debuting a new girl group this autumn. The group is rumoured to be named Bugaboo. Are you looking forward to this new group?

#2-
STAYC
received a new opportunity this week! The group has been chosen as the official advertisement models for the contact lens brand, LENSME. Congrats!
#3- After acquiring the ownership of VLive earlier this year,
HYBE
has announced that they plan on closing the platform by the first quarter of 2022 in order to create a weverse/beNX platform. As a result of this many non-HYBE labels have begun to launch their own live-streaming platforms such as JYPE launching
JYP 360°
. What are your thoughts on the closure of such an easily accessible platform of VLive that is essentially leaving smaller groups without a platform?
#4- SM Entertainment has announced that EXO's Xiumin has tested positive for coronavirus. The idol will be halting all of his activities and following the instructions of his doctors. The following day AiNA THE END was also diagnosed with Covid-19. We hope they both recover soon!

#5- Pocket Doll Studio has announced that DIA
Yebin's
father has sadly passed away. We send our deepest condolences to Yebin and her family.
FRIDAY:
#1- Even more comebacks were announced on Friday.
BTOB 4U
will be returning with new music at the end of August.
TWICE
will be releasing their first fully English digital single 'The Feels' this September. Meanwhile, NCT's
Doyoung & Haechan
will be the first artists to participate in Ryan Jhun's 'Maxis' Project. The track, 'Keep Music Alive' will be released on the 12th of August. Later on, we learned that
Haebin
, formerly of Gugudan, will be making her solo debut on the 16th of August, while
Sakurazaka46
will release their 3rd single 'Nagaredama' this October. Which release are you anticipating the most?

#2-
Park Jihoon
has announced that he'll be holding an online concert, '2021 Park Jihoon Online Concert Your Collection' this September. We can't wait!

#3-
Park Boyoung
proved her generosity this week when she donated 100K masks for firefighters to the Hope Bridge Korea disaster relief association. We thank her for her generosity.

#4- Momoiro Clover Z's
Sasaki Ayaka
has been officially discharged from the hospital following her earlier diagnosis with bells palsy, a condition that affects the nerves in the face and can often cause facial paralysis, which she was sadly diagnosed with not too long ago. Ayaka is still not fully recovered, but we hope she can recover soon!
SATURDAY:
#1-
MAMAMOO
have some exciting news for their fans! That they'll be holding their first online concert, 'WAW' on the 28th of August. Will you be purchasing tickets for this concert?

#2- It's been reported that Red Velvet's
Joy & Yeri
will be guesting on an upcoming episode of tvN's 'Amazing Saturday'. We can't wait!

#3- Due to health issues,
LiSA
has cancelled the Fukuoka concerts of her arena tour, 'LiVE is Smile Always~LADYBUG~'. The artist has been reportedly been suffering from physical and mental fatigue. We hope she feels better soon.
SUNDAY:
#1- No. 1 Media has announced that they're preparing to debut a new girl group --
POSH GIRLS
-- on the 18th of August.

#2-
STAYC
will be the next artist to join the weverse fandom platform this August! Make sure to sign up for the platform if you want to keep up with all of their updates!
BY DRAGON OF THE WEST
#1. ASTRO - AFTER MIDNIGHT
Following the success of their last release All Yours just a few months ago, which saw their sales nearly tripling thanks to the popularity brought to the group by members' solo activities, Astro have made a quick comeback with their 8th mini-album Switch On and the title track '
After Midnight
'
, which has a much brighter and buoyant concept than their last few title tracks. With summer being the perfect time for hazy synths, up-tempo arrangements and breezy vocals, 'After Midnight' manages to capture all of those elements and the boys pull it off quite well, which doesn't come as much of a surprise. Their light performance suits the song, offering a shot of excitement that keeps the energy brisk and addicting. Let's hope this is the beginning of Astro's return to brighter concepts because honestly, there aren't many boy groups currently doing it, especially at the middle to top echelons.
#2. GOLDEN CHILD - RA PAM PAM
Continuing to capitalise on their growth, and rightfully so, Golden Child have released their 2nd full-length album Game Changer with the title track '
Ra Pam Pam
', which sidesteps slightly into moombahton territory compared to January's 'Burn It' which had a reggaetón beat. The track is fueled by its use of percussion which lends it with some great consistency, albeit limiting its overall power. Rather than a series of peaks and valleys, we get into the groove early and never really take off from there. There's the absence of a truly killer melody which makes it such that the guys have some heavy lifting to do, and luckily enough, their dynamic performance and vocal prowess helps take the song over the line as a song that's just above average.
#3. SUNMI - YOU CAN'T SIT WITH US
After what seems like forever, fans can rejoice over the fact that Sunmi has finally released more than just a digital single, as she has made her comeback with just her 3rd mini-album 1/6 led by the title track "
You Can't Sit With Us
", which is surprisingly not produced by Frants, but rather the popular songwriting team of Melanie Fontana and Michel "Lindgren" Schulz. The song has strong retro vibes, especially due to its synths which are omnipresent, driving the structure of the verses. The chorus, while catchy, does seem a bit awkwardly phrased due to the English lyrics not really fitting with the synth pop context. Sunmi is however an veteran performer and she manages to sell the song with ease, so it's not as much of a concern as you'd expect if this track was performed by someone less experienced. This is a strong comeback from her, but as many would agree, it can't hold a candle to "Tail", the hit song she put out earlier in the year.
#4. SOMI - DUMB DUMB
Somi's solo career hasn't quite been one that most people were expecting it to be, with her having no more than one comeback each year since debuting in mid-2019 with 'Birthday'. She has now released yet another digital single '
Dumb Dumb
', making it just her third release since joining YG Entertainment subsidiary The Black Label. 'Dumb Dumb' sticks to the common template that producer Teddy seems to have adopted over the last 5 or so years — having a beat drop chorus and a chanted climax. And just as we've come to expect the not-so-good aspects of Teddy's production in some parts of songs, we can almost always expect the good stuff to come from the verses and pre-chorus, but this song flips that narrative. The mediocre verses and somewhat lack of a pre-chorus are made up for when it hits the catchphrase-y beat drop, and the hook moves forward with ease, managing to hit all the right beats. For what will probably be her only music release of the year, it is quite unfortunate that it's all crammed into just 2 and a half minutes, leaving little room for the track to fully explore any of its ideas.
#5. WEEEKLY - HOLIDAY PARTY
It has been just under five months since Weeekly released 'After School', a track that went on to become a hit amongst international K-pop fans partly because of going viral on TikTok, and partly because it's just generally one of the standout tracks of the year. At the time of writing this, it sits on 90 million views on YouTube and nearly 65 million streams on Spotify, an amazing feat for a rookie group, especially one from a company that wouldn't be considered to be amongst the top. With all that being said, it was always going to be a tough task for their next comeback, which happens to be the release of their 4th mini album Play Game: Holiday and the title track '
Holiday Party
'. The track's chorus is probably its strongest asset and while it may be a bit too reliant on chanting, the melody is catchy and memorable from first listen. The girls sound great, coming together to deliver a campfire singalong that sounds carefree and exciting, something we don't see very often lately with a lot of girl groups opting for the girl crush route.
BY NARA
#1. 'Butter' by BTS continued to make incredible milestones! It claimed yet another #1 placing on Billboard Hot 100, making it the 9th week the song has topped the chart! In addition to this, its MV has reached 500 million views on YouTube!

#2. Somi and WEEEKLY made comebacks this week and their MVs for title tracks 'DUMB DUMB' and 'Holiday Party' respectively have already reached 10 million views on YouTube - congrats to both artists!

#3. Congrats to ASTRO as their MV for 'After Midnight' which was just released last week has already reached 20 million views!

#4. 'After School' by WEEKLY has reached 90 million views! It won't be long until this viral hit reaches the grand 100 million view mark. Congrats to the girls!

#5. This year's election final results for SNH48 Group are out! Have your favs made it? Congrats to all those who ranked!
BY POLARIS_TAE
Our
User of the Month
for August was announced! This month it was Bchip that took the honour. Congrats!
The
Monthly Elite Rankings
for July was announced this week! This month Bellamy was ranked as our #1 gamer! Did you manage to rank in the top 10 this month?

Stannnie hosted 'Codenames'. where teammates were required to uncover and capture all of their team's cards first while avoiding the deadly Assassin card. The winning team consisted of Nara, Baymax & Chiharu. Congrats!





Our Content+ Team shared their User Interview for the month of July. This time they interviewed a user that is actively updating the Japanese section of Hallyu+, Stan BiSH. Make sure to check out the interview
here
!
+
Hallyu+ is actively recruiting for staff. If you want to contribute to the forum's growth and join our amazing team, don't hesitate and apply now!
We are searching for new members for the following teams
GFX, Public Relations -
Video & Outreach Divisions
,
Translations
and SM Team -
Press Division
.
This brings us to the end of this week's update! We'll be back at the same time next week with more updates on even more news and events!
GFX BY @yerm
PROOFREAD BY @Dragon of the West
FEATURED ARTISTS: Jaehee (Weeekly), Tag (Golden Child), Somi, Jinjin (ASTRO), Sunmi
​
엄지는 내 장미
Par Devotee
VIP+
Early Supporters
Best Updaters
Joined

Jun 15, 2019
Posts

38,043
Reaction score

23,201
Points

87,620
Location
Plus Coins
Bloody Coin
Thank you for reviewing the week's events as always. I miss something every week and catch it here.​
What a chill kill〰
Magis Devotee
Events Elite Squad
VIP+
Early Supporters
Fourth Place HoE
Joined

Jun 16, 2019
Posts

39,344
Reaction score

19,274
Points

82,620
Plus Coins
Bloody Coin
Pronouns

She/Her
Thank you for the updates!!
I'm so excited about Red Velvet and now, Ten, Doyoung and Haechan will have songs too
I always thought Hyunseung's contract with CUBE was already ended. Well, good for him!
Pd.: My name is on the news!!!
🄱🄾🄾🄼💥
Minus Devotee
Events Elite Squad
Best Updaters
Joined

Jun 15, 2019
Posts

252,089
Reaction score

213,605
Points

192,320
Location
Plus Coins
Bloody Coin
Pronouns

He/Him
thank you for the updates!